The One Moment That Ruined Sly Stone's Career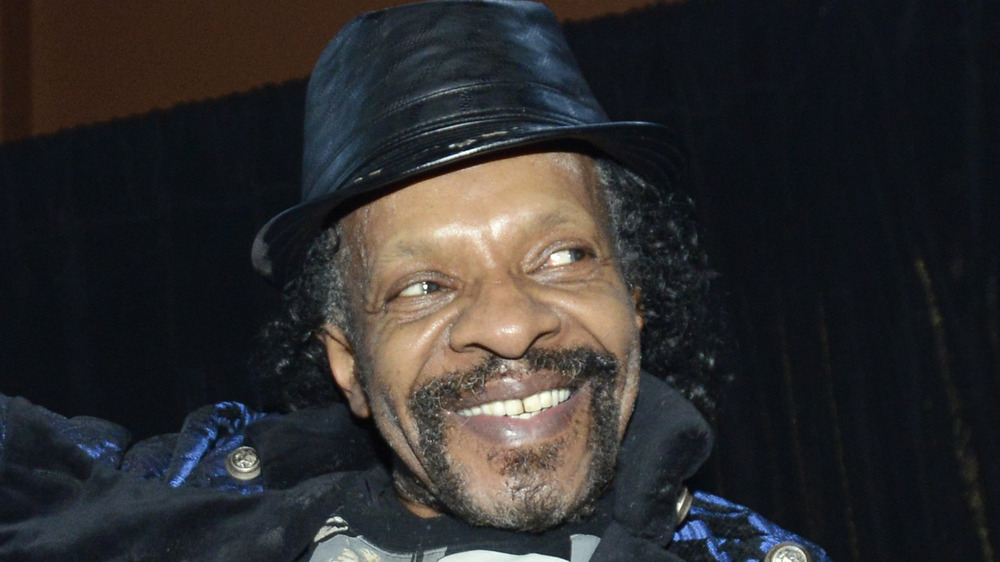 Tim Mosenfelder/Getty Images
Fame comes with a lot of responsibility, and for the famous, keeping themselves relevant to maintain the longevity of their careers is of utmost importance. But unfortunately that hasn't been — nor can it always be — the case. Some celebrities go through a series of incidents before toppling their careers, and for others, just one instance can destroy decades of success, hard work, and their fortunes.
Legendary funk singer Sly Stone saw both of those fates. In the early years of his career, Stone was heavily using and abusing drugs. His drug use caused him to miss out on shows and from working on albums he was expected to produce, reports The Guardian. His repeated use of cocaine and PCP affected almost every aspect of his functionality as a musician, and it was a decades-long issue that followed him into so many troubles, including financial. The Internal Revenue Service (IRS) came after him in the '80s and would take a bulk of money from his royalties for more than a decade. It resulted in a lot of legal problems for Stone, says The Hollywood Reporter.
Still, he was a legend in the music industry. And naturally, despite all of his legal and drug problems, he had loyal fans who wanted to see him. Stone would make a few appearances for shows, but this is where it became clearer that whatever positive memories people had of him were crumbling.
Sly Stone's stage presence meets its final disappointment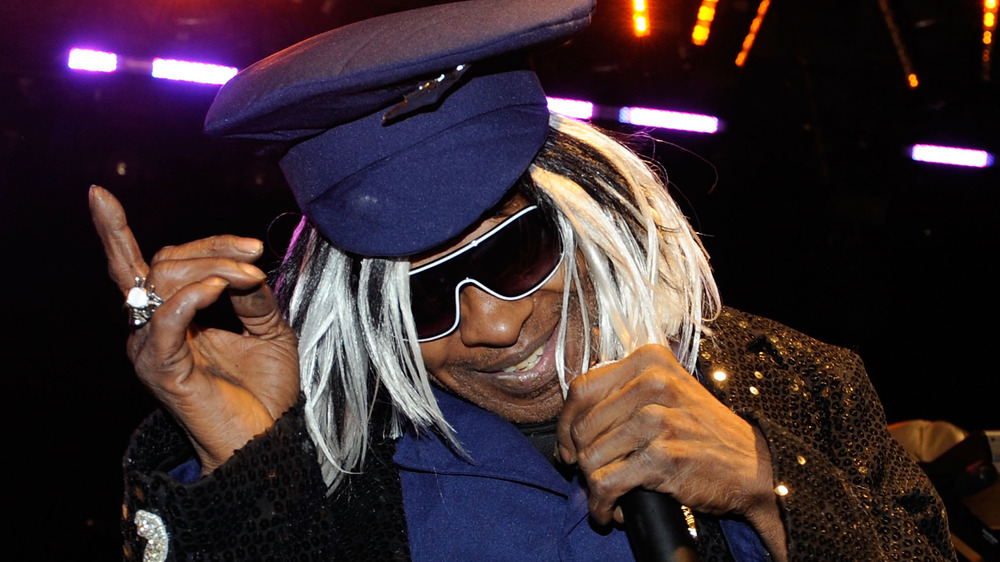 Charley Gallay/Getty Images
At the 2006 Grammys, Stone resurfaced for a tribute performance, but walked off stage, barely singing or saying much, according to Billboard. In previous years, Stone had already had a reputation for being a no-show, even snubbing his former ex-bandmates (the Family Stone) for a reunion project, per another Billboard report.
In 2010, a highly-anticipated performance from Stone at Coachella (pictured above) proved to be another disappointment in his roller coaster of a career. The funk singer was scheduled to perform, but he was late. Then rumors followed that he wasn't going to show up. Only he did, and it wasn't good news. Stone's reemergence at the California music festival sealed the final nail in the coffin that was his career. He did take the stage later than scheduled, but didn't give festival-goers the show they were hoping for. Stone continuously stopped in between singing, and rambled on and on, and on and on. Yet still, the band attempted to keep the show going but were taken aback at Stone using his stage presence to rant about his money issues instead.
It was not the comeback the then-67-year-old needed, who could've used the opportunity to clean up negative press that followed him for decades. Following the disaster performance, his former manager filed a lawsuit against him for slandering his name in the rant, reported The Guardian. A year later, says Rolling Stone magazine, Sly Stone was living in a van on the streets of Los Angeles.