A Look Into The Tragic Death Of Heavy D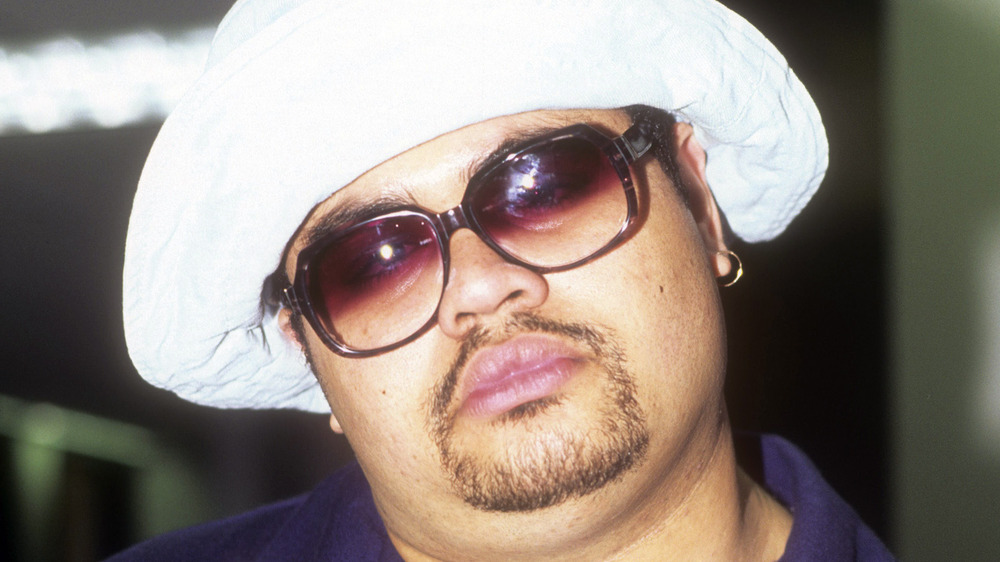 Al Pereira/Getty Images
Rapper and actor Heavy D was a popular artist in the late '80s and most of the '90s. Coming onto the scene weighing 300 pounds and measuring 6'4", his stage name was more than fitting, given his weight and height.
Born Dwight Meyers in Mandeville, Jamaica on May 24, 1967, his family moved to Westchester County in New York when he was a young boy. They settled in the city of Mount Vernon, where Heavy D began experimenting with his love for music. He and his neighborhood friends formed a group that Heavy D fronted (via Los Angeles Times).
Former Def Jam executive Andre Harrell heard the tape. Harrell was in the early stages of forming his own music label, Uptown Records. In 1986, he signed the young musicians as recording artists, and they officially debuted as Heavy D and the Boyz — the first rap group signed to the label. They released two successful albums before tragedy struck.
In 1990, Boyz member Trouble T. Roy died at 22 years old. Despite the loss, the group continued to make music and went on to see more success, including platinum albums. Heavy D went on to produce music, as well as appear in movies and television shows, and eventually head Uptown Records as CEO when Harrell departed. But tragedy would soon follow. 
Heavy D's fluctuating weight changes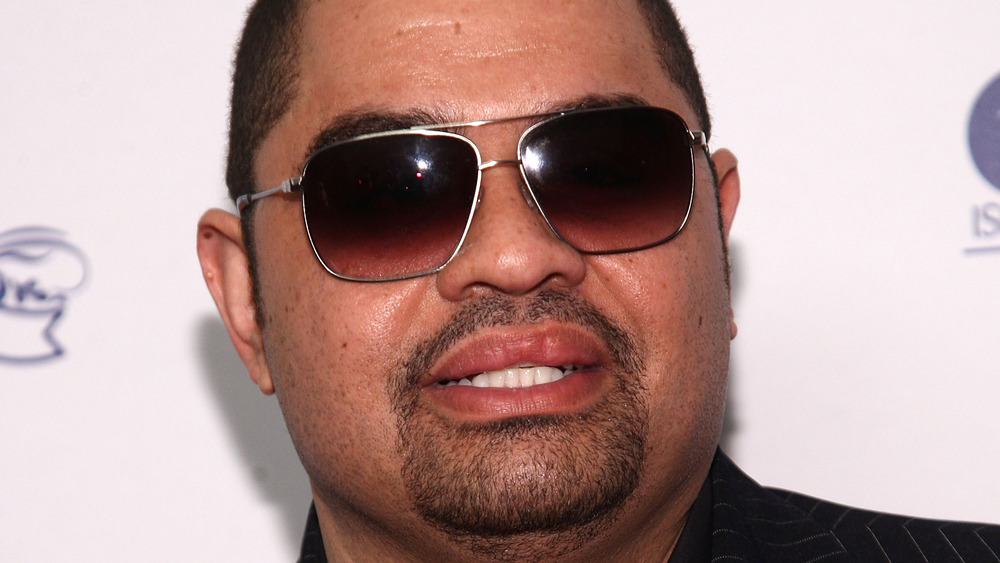 Alberto E. Rodriguez/Getty Images
It's no secret that Heavy D had a great career in multiple artistic fields. And perhaps he owed some of that to the unique physicality that made him a recognizable figure. He was popular during an era where larger-than-life rappers were very visible and successful — The Fat Boys, Notorious B.I.G., and Biz Markie, to name a few — and his weight was a big part of his image. Heavy D himself also had the nickname "Overweight Lover." But over the years he struggled to keep himself at a healthy size.
in 2003, he lost 135 pounds. In 2008, he dropped 150 pounds. As he moved more into acting, Heavy D was trying to keep his weight down to snag more roles, according to The Daily Mail. As a result, he was allegedly yo-yo dieting, a form of diet involving extreme weight loss followed by extreme gain, repeatedly. that comes with a lot of risks pertaining to one's overall life expectancy and heart health, says Health.com.
The flight that led to Heavy D's death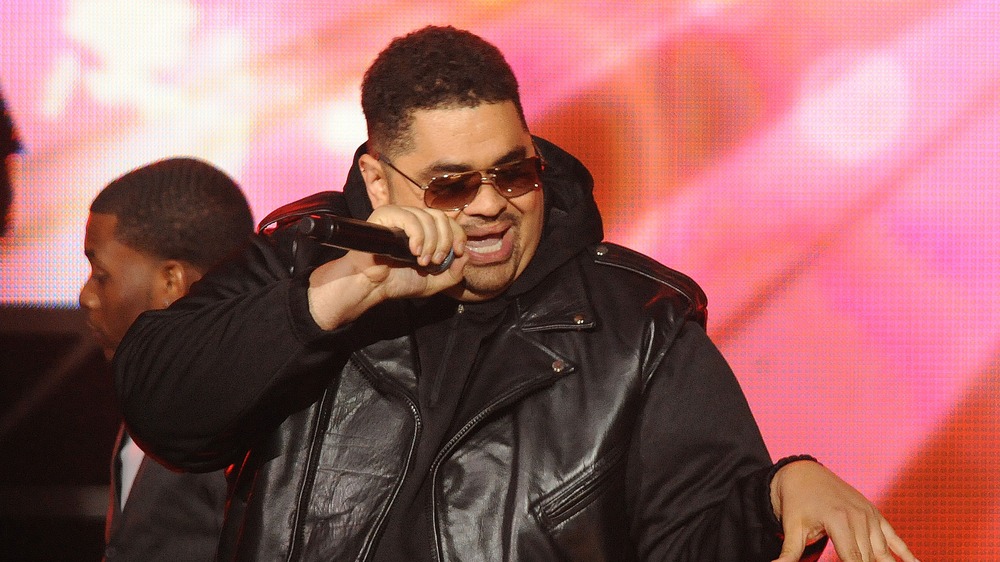 Chris Mckay/Getty Images
On November 8, 2011, Heavy D was returning to his home in Beverly Hills from a shopping trip and collapsed in front of his house. He died at 44 years old; he weighed 344 pounds. His autopsy later revealed that his death was caused by pulmonary embolism — the formation of blood clots in the lungs, per Web MD. It can affect the body's oxygen supply to the lungs and cause shortness of breath. In Heavy D's situation, he was also suffering from deep vein thrombosis. It is often formed in the legs and can travel to the lungs due to blocked arteries caused by blood clotting.
Heavy D had only just returned to California on a flight from London, which is where coroners believe his deep vein thrombosis was formed. Deep vein thrombosis can occur when the body is immobile for a considerable time, such as sitting for the length of an intercontinental flight. According to Healthline, people who are overweight or obese are at high risk for developing the condition when they travel by plane — two factors that Heavy D met. He also had heart disease (per The Hollywood Reporter) and was trying to lose weight before he died, reported The Daily Mail.