The Truth About Snoop Dogg And Suge Knight's Feud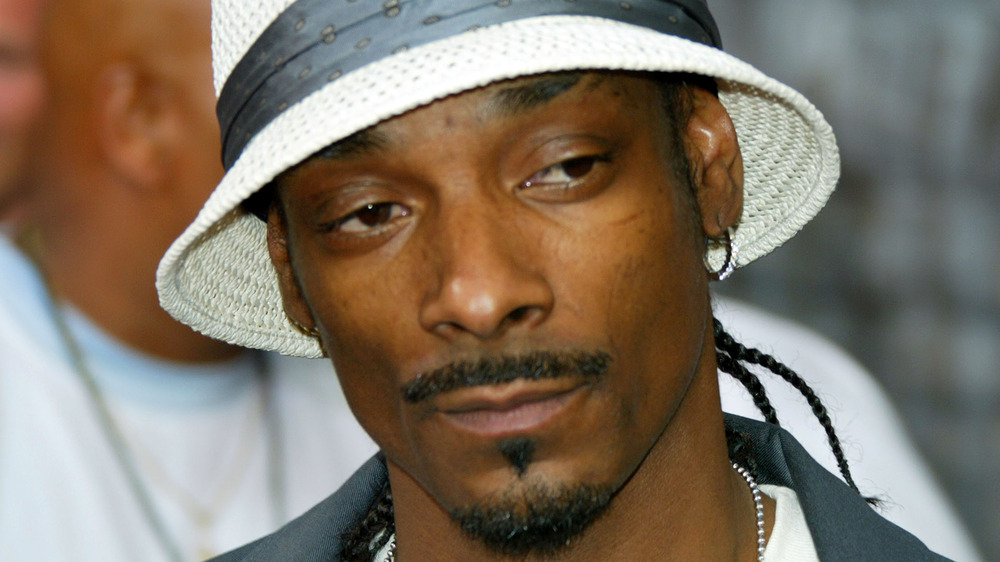 Shutterstock
In recent years, hip-hop has overtaken rock to become the most popular genre of music in the world, according to Business Insider. Hip-hop's biggest stars fill stadiums and recordings go multi-platinum, while the influence of "classic" hip-hop that required little more than rhymes, hooks and looped beats can be found everywhere, from chart-topping pop songs to the sound of today's indie guitar music.
But though hip-hop has never been bigger than it is right now, there is one era that, for many fans, will define it for decades to come: the early '90s, when the biggest rappers of the day were reaching new audiences — and not always for the right reasons.
Much of the media attention on the fledgling music style was concentrated on a small group of artists and their management at one of the most notorious record labels in history: Death Row Records. Co-founded in Los Angeles by ruthless CEO Suge Knight and top West Coast rapper/producer Dr. Dre (per BlackPast), the label released a series of "G-Funk" classics that still exert an unprecedented influence over the genre today, starting with Dre's The Chronic (1992), newcomer Snoop Dogg's Doggystyle (1993), and 2Pac's final studio album released in his lifetime, 1996's All Eyez On Me. But while the artists and executives of Death Row Records were, at the time, some of the biggest names in hip-hop, harmony between them would be short lived, as seen by the increasingly bitter feud between CEO Suge Knight and one of the label's biggest-selling stars, Snoop Dogg.
West Coast violence drove a wedge between Snoop and Knight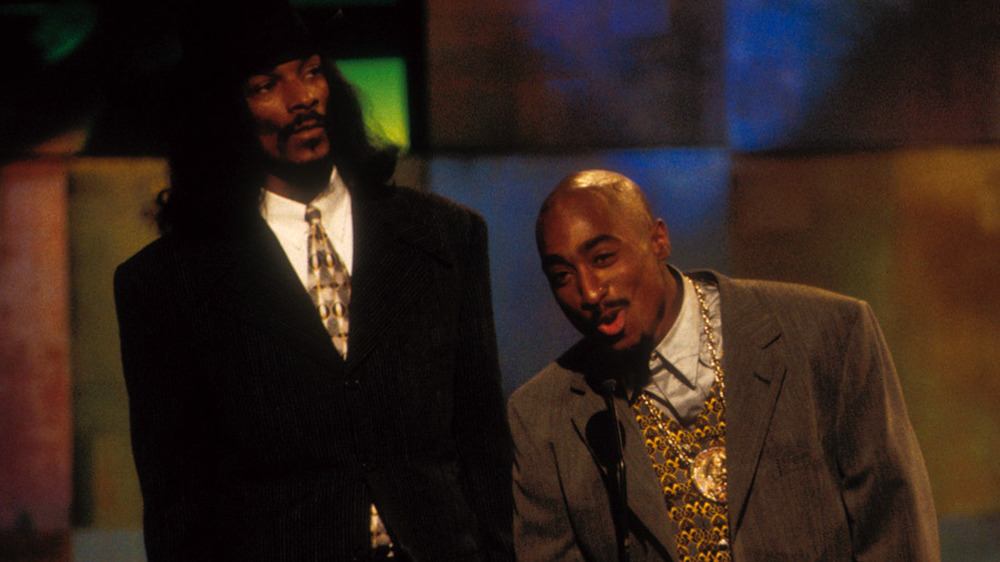 Frank Micelotta Archive/Getty Images
Snoop Dogg's gangsta credentials have never been in doubt. Before becoming a central player in West Coast gangsta rap, Snoop was an affiliate of the Rollin 20s Crips and served prison time for drug possession while still a teenager, according to Biography. As such, his experiences authentically informed his music on both albums he recorded for Death Row Records, as well as the appearances he made on The Chronic, which first brought him to prominence, and his guest spots on numerous other gangsta rap records.
Under the leadership of Suge Knight, Death Row Records soon became a deadly caricature of itself, one in which no one could be sure whether art was imitating life, or vice versa. Knight himself was imprisoned in 1996 after being found guilty of racketeering, while the murder of 2Pac (pictured, above right) — a crime in which Knight himself has regularly been implicated, per HipHopDX — saw the gangsta rap bubble burst.
Snoop's own brush with the law in the '90s seemed to have a reformatory effect upon the young rapper. Having been acquitted of a murder charge in 1996, as reported by the Washington Post, Snoop reflected his new maturity of his second album. "Tha Doggfather was a rebirth of me ... I'm not gonna glorify none of this negativity that Death Row wanted me to do. I'm gonna bring a positive side of music," Snoop said, per HotNewHipHop. The same year, Snoop left Death Row Records.
Snoop and Knight's beef and reconciliation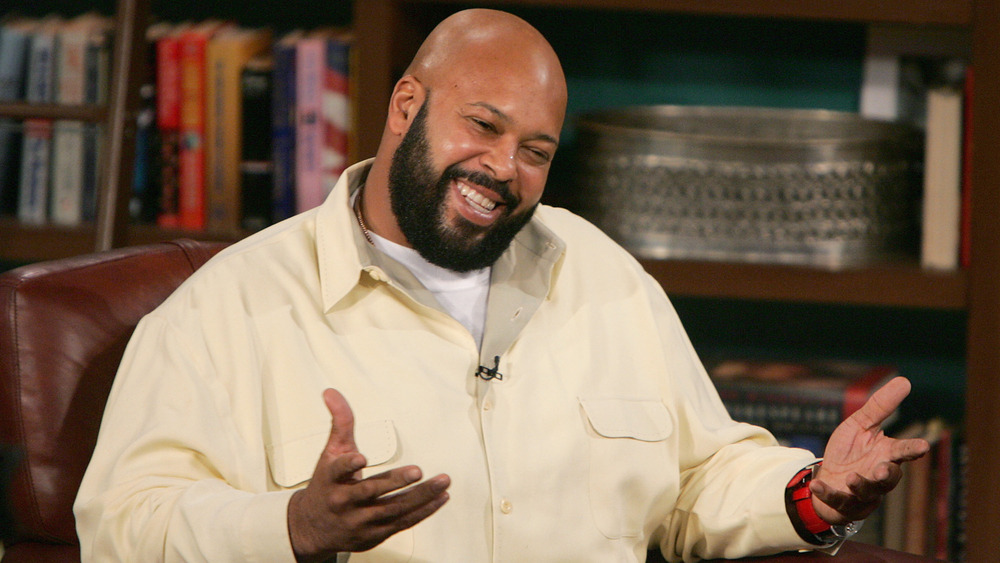 Mark Mainz/Getty Images
With Suge Knight (pictured above in 2004) locked up for six years and Death Row Records already looking like it had reached the end of the line, Snoop Dogg moved base to join Master P's No Limit Records, and turned against his old label boss in the process. "I was working against the devil, and through the grace of God Master P and Priority Records put a deal together that was suitable for me," argued Snoop, per HotNewHipHop.
Such quotes began a war of words between the two former affiliates, with Knight giving quotes to the media from prison. Snoop turned to dissing Knight on tracks such as "Pimp Slapp'd," while Knight released Dead Man Walkin', a dubious compilation of Snoop's own unreleased Death Row material, the title of which was intended as an overt threat.
But although Knight claimed upon his release in 2001 that "it'll be like the Wild West all over again. I got plenty of scores to settle," according to the The Guardian, the two reconciled in 2005, following "Unify The West," a Snoop-organized summit designed to "squash beefs," according to MTV. 
Today, Snoop looks back on his career-defining work with Knight as "beautiful," according to Ambrosia for Heads. Yet despite earning back the love of middle-aged, mellowed-out Snoop, things have gone from bad to worse for Knight. In 2018, he was sentenced to 28 years in prison for manslaughter following the hit-and-run killing of 55-year-old Terry Carter, per The Undefeated.