Why Lil B Doesn't Like Post Malone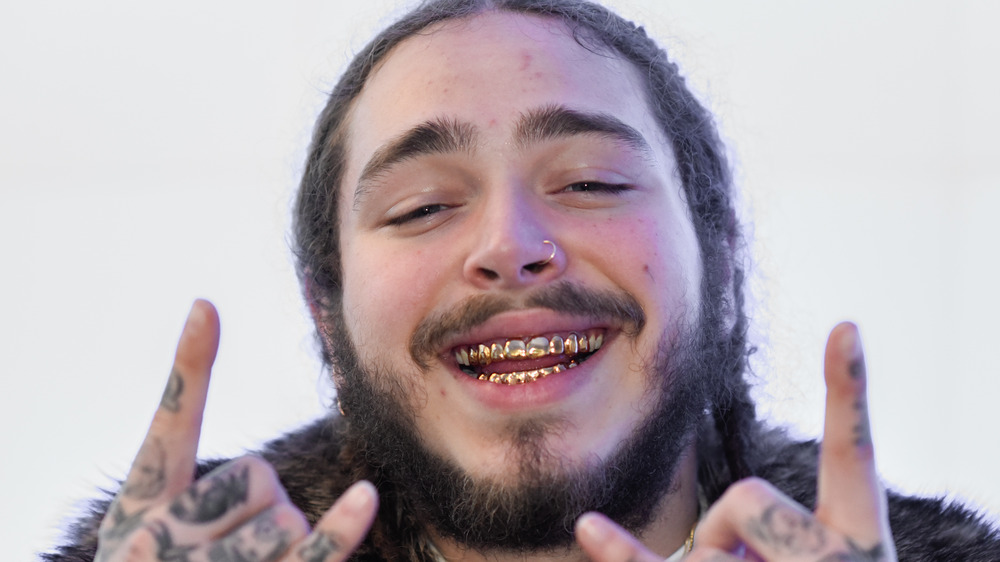 Matthew Eisman/Getty Images
A few years back, Baltimore rapper Lil B went on a Twitter tirade dedicated to trolling Post Malone, and it didn't sit well with the rapper and actor. It isn't clear why "The Base God"  dedicated Oct. 6th, 2017 to roasting Malone, but the tweets touched on everything from girth to attire to appropriation and questioned his hip-hop authenticity. Malone thought Lil B's Twitter account was hacked and told Billboard the rant seemed "out of character" for Lil B, who is characteristically positive and empathetic.
To be fair, Malone doesn't consider himself to be a rapper. In a 2018 GQ interview, he admits he isn't genre-specific but more of a mesh of hip-hop and country. Lil B is also guilty of mixing genres, having dabbled in choral, indie-rock, and New-age music during his long career. Lil B eventually apologized for going in on Posty, but one has to wonder whether there's an element of animosity embedded in his trolling
For instance, one Twitter post said Post Malone would pull a Miley Cyrus in a few years, referring to Miley Cyrus' cultural voyeurism during her hip hop phase. She capitalized on twerking, then criticized the very culture she appropriated in a 2017 Billboard interview. This doesn't appear to be about melanin content because he praised Eminem as the "only good white rapper," so perhaps he feels Malone simply doesn't deserve the recognition or fame. Lil B was on the scene a full decade before Malone materialized and is a prolific, established lyricist who has yet to receive the same level of accolades, and maybe he is resentful of that.
Will Lil B collaborate with Post Malone ever again?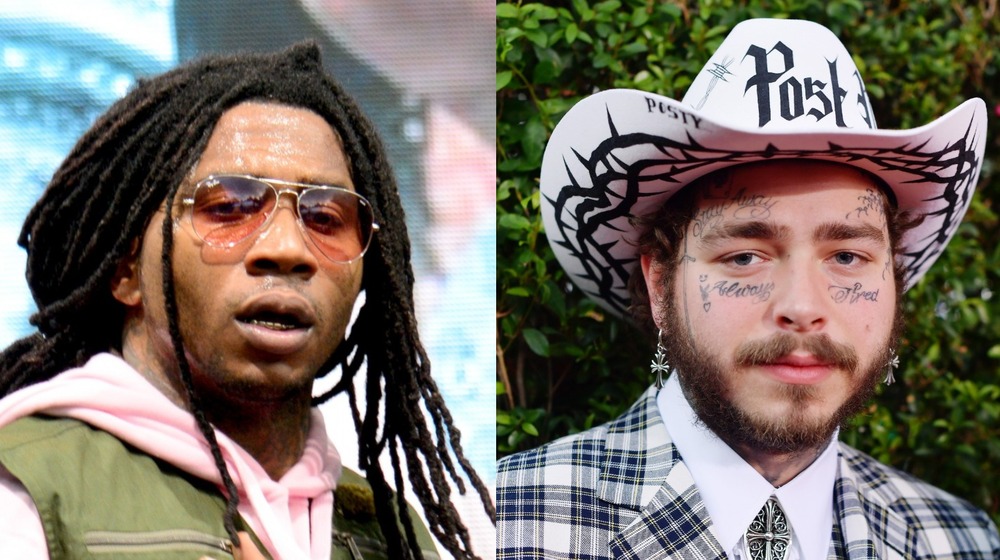 Lisa Lake/Matt Winkelmeyer/Getty Images
To date, there is no indication that the two artists have made up or will collaborate again after their 2015 collaboration with Gucci Mane and Riff Raff on Embarrassed, but Lil B re-released Santa, in March. It's hefty, with 90 songs and collaborations with Gata GED, Young L, Soulja Boy and others. He may not have any music awards, but HNHH reports he is the inspiration behind Lil Uzi Vert's Infinity stone, plus he will play Travis in the upcoming Black Rugrats: The Kickback coming in November. 
Meanwhile, Malone has gained music awards and an acting career. The latest addition to his repertoire is a Jason Statham joint, The Wrath of Man after Spencer Confidential with Mark Wahlberg (via IMDb). He also teamed up with Maison no. 9 for a rosé inspired merch deal that launched in April 2021 and includes a six-piece clothing line and a bottle makeover (via Billboard). If Lil B's comments upset him, his best revenge is his paper.