The Morbid Reason The Royal Family Always Packs An All-Black Outfit When Traveling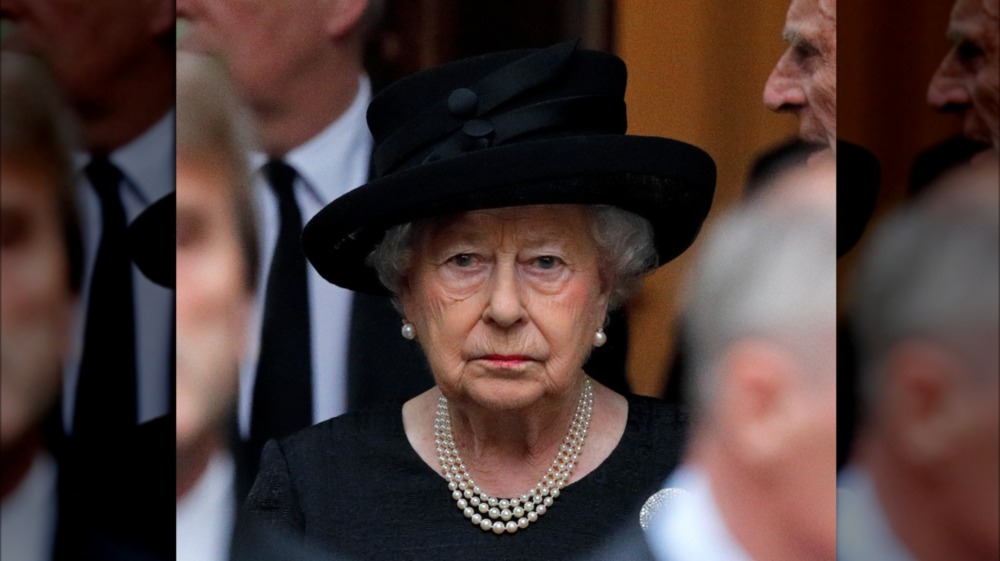 Max Mumby/indigo/Getty Images
The British royal family is well known for its set of rules that guide its actions and behavior. Though some of these requirements can be quirky, like the unofficial guideline of giving prank gifts at Christmas, others can be much darker in origin. One such example is the rule that members of the royal family are required to bring a spare set of black clothing whenever they go on a trip. According to Mental Floss, the reason behind the wardrobe stipulation is so that the royal traveling abroad would have appropriate mourning attire in case a family member died while they were on tour.
Interestingly enough, newscasters have apparently taken a page out of the royal rulebook, and according to Business Insider, members of the media are expected to keep a black outfit at the office and change into the somber clothing upon learning about a royal (or similarly major) death.
The rule was enacted around 1952, following the death of King George VI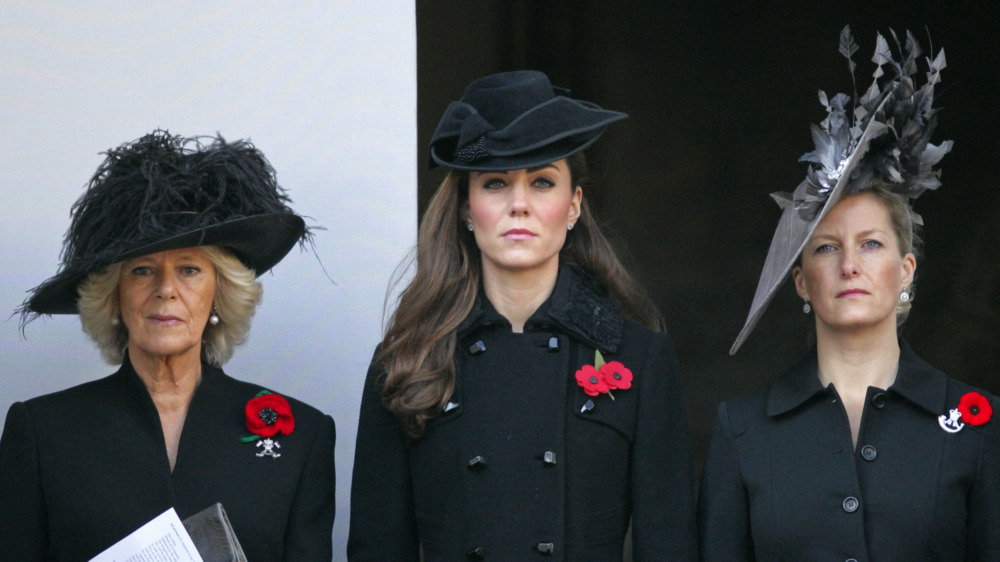 Max Mumby/indigo/Getty Images
The spare-black-clothes rule sadly has a tragic backstory. Queen Elizabeth II, then known as Princess Elizabeth, was in Kenya when she learned about the death of her father, King George VI (via Mental Floss). Though he had been sick with lung cancer and circulation issues for some time, his death from coronary thrombosis was still relatively unexpected, especially since he was just 56 years old (via TIME). 
Worse still, it was unexpected enough that Elizabeth had not thought to pack mourning clothes as part of her tour's wardrobe. Upon returning to London, she had to wait on the airplane for an aide to bring her an appropriate ensemble for her first public appearance as queen — one that not only conveyed her grief but also honored her new role as leader of the nation.
Wearing somber colors is required for all royals during the official period of what is known as "court mourning." Members of the royal family will wear dark garments (or a black armband if wearing a military uniform) throughout April 22 in honor of the late Duke of Edinburgh (via Yahoo!).