Who Was Worth More When They Died: Biggie Or Tupac?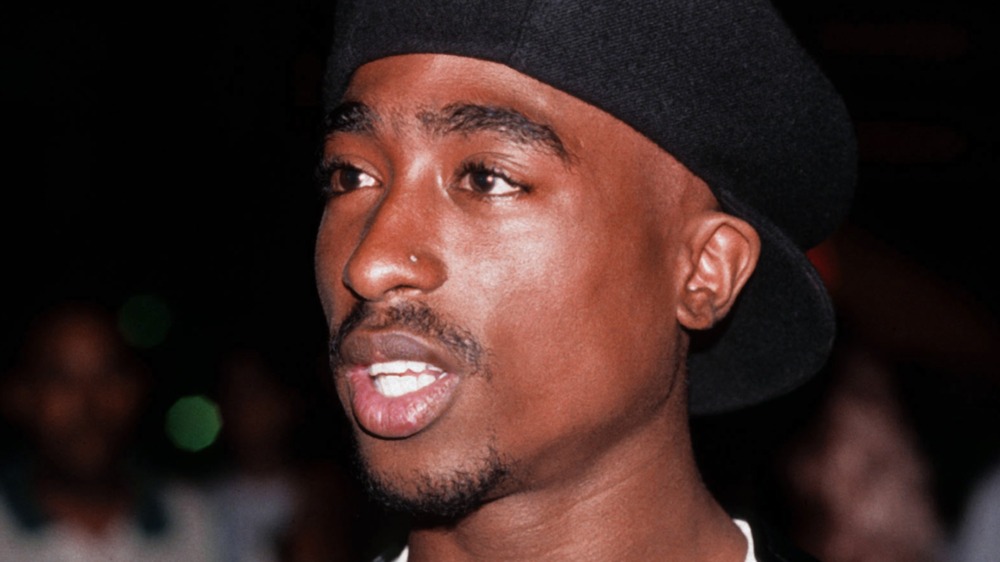 Al Pereira/Getty Images
There are eternal questions that everyone must face in their lives. Why am I here? What's the meaning of life? And the one that unfortunately plagues everyone on this planet —  Who was worth more at the time of their death: Notorious B.I.G. or Tupac Shakur? The biggest names in rap during the mid-'90s and the reason behind the long-lasting East Coast-West Coast rap beef, Biggie and Tupac were murdered in cold blood within months of each other between 1996 and 1997.
Tupac was murdered first, during a trip to Las Vegas in September. After taking in the short-lasting Tyson vs. Sheldon fight with friend, Death Row Records owner Suge Knight, Tupac and his crew got themselves mixed up in a fight at the MGM Grand (via Cheatsheet). The fight would be broken up, with Knight and Tupac escaping to a nightclub in Knight's car. While stopped at a red light, a white Cadillac pulled up beside the pair and opened fire. Knight would escape the attack, but Tupac would not be so lucky. He died six days later at the University Medical Center of Southern Nevada from complications following the attack.
West Coast vs. East Coast in the battle for the biggest purse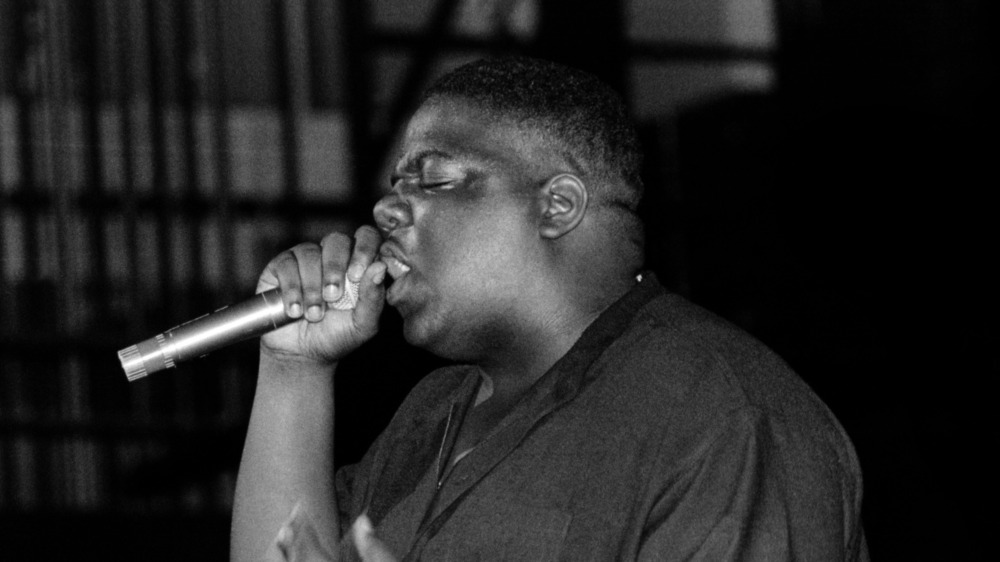 Raymond Boyd/Getty Images
Fast-forward six months later to March 1997. Biggie's out in L.A. to promote his new album, Life After Death, and hang out at the Soul Train Awards with his crew. On this way to an award show after-party, Biggie and his caravan of three SUVs stopped at a red light. And just like Tupac before him, a car pulled up alongside the SUVs (this time a Chevy Impala) and opened fire. Smalls was hit by four rounds. He later died away at Cedars-Sinai Medical Center due to complications during an emergency thoracotomy. Both Tupac and Biggie were only 25.
So, who exactly was worth more at the time of their deaths? According to Celebrity Net Worth, Tupac Shakur was only worth a mere $200,000 at the time. Even though he had record sales well above $60 million, Shakur's finances were in shambles (via Nicki Swift). It was uncovered that Tupac had no real assets besides two cars, a life insurance policy, and a checking account with $100,000 in it (via Celebrity Net Worth).
Thereby making Notorious B.I.G. worth more at this time of death than Tupac, at an estimated $10 million. With multiple platinum albums sales, posthumous album releases, and licensing deals, Biggie's estate has skyrocketed to an estimated $160 million today, almost 25 years after his death (via Celebrity Net Worth), thereby solving yet another age-old question.