Bernie Madoff's Death Explained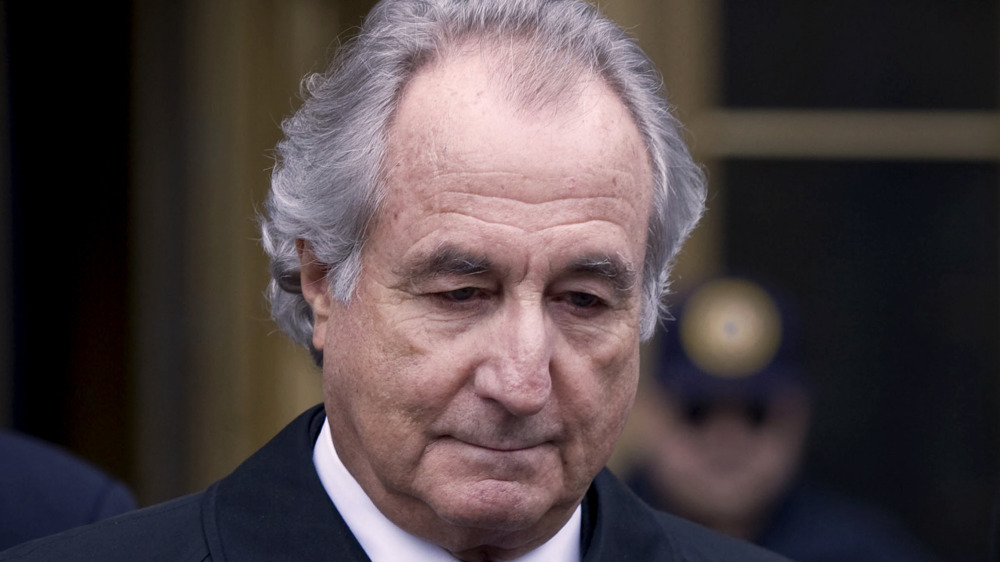 Bloomberg/Getty Images
Bernie Madoff, the former investment adviser and Ponzi scheme swindler, died in prison Wednesday morning, April 14, 2021, according to a statement Madoff's attorney, Brandon Sample, sent to Bloomberg. He was 82 years old. No official cause of death was given, but an anonymous source confirmed to AP News that his death was the result of natural causes. Madoff had been in poor health for years, and was reportedly suffering from late stage kidney disease and other chronic illnesses. At the onset of the coronavirus pandemic last year, Madoff had requested a compassionate early release due to his ongoing health conditions, but was denied in February of 2020. 
According to Bloomberg, Madoff was convicted of defrauding his investors to the tune of $19 billion in what was the largest Ponzi scheme in history to date. Through the 1990s and early 2000s, he ran the massive fraudulent operation from his office on the 17th floor of the Lipstick Building in Manhattan. He orchestrated the scheme alongside his legitimate business, Bernard L. Madoff Investment Securities LLC, where his two sons also worked. Some of richest people in the world, including actor Kevin Bacon, Salomon Brothers economist Henry Kaufman, and Boston philanthropist Carl Shapiro, invested billions of dollars with Madoff.
Madoff was convicted of fraud and money laundering in 2009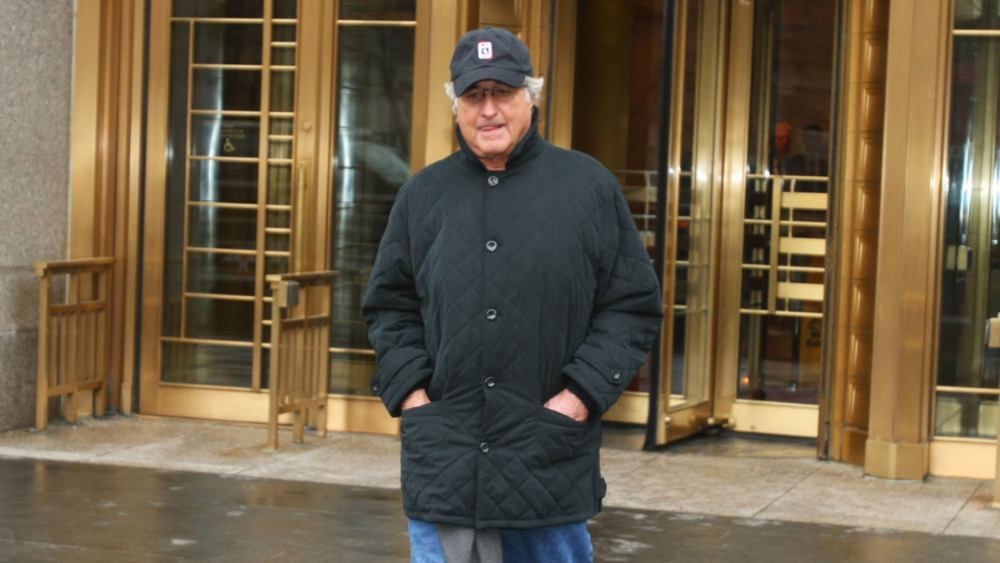 Bloomberg/Getty Images
After the scheme came crashing down in December of 2008, Madoff pled guilty to fraud, money laundering, perjury and theft. He was imprisoned in 2009 and spent the last 12 years of his life at Butner Federal Correctional Complex in Butner, North Carolina. Sample told Bloomberg that Madoff "lived with guilt and remorse for his crimes" for the rest of his life. According to Politico, Madoff had struggled with guilt over his crimes for years, and reportedly sought counseling while in prison in order to deal with what he called a "horrible mistake."
"I can't tell you how many hours I've spent with the psychiatrist — to try to make some sort of peace with myself, to understand how I did it. I'd like to believe that there was something mentally wrong with me. It would make me feel better," Madoff told Politico in 2014. He also stated that after his conviction, he tried to right some of the wrongs he committed by helping to recover some of the lost money and return it to his investors.
In his statement to Bloomberg, Sample urged people to remember "although the crimes Bernie was convicted of have come to define who he was — he was also a father and a husband. He was soft spoken and an intellectual. Bernie was by no means perfect. But no man is."