Albums That Will Blow Everyone Away In 2017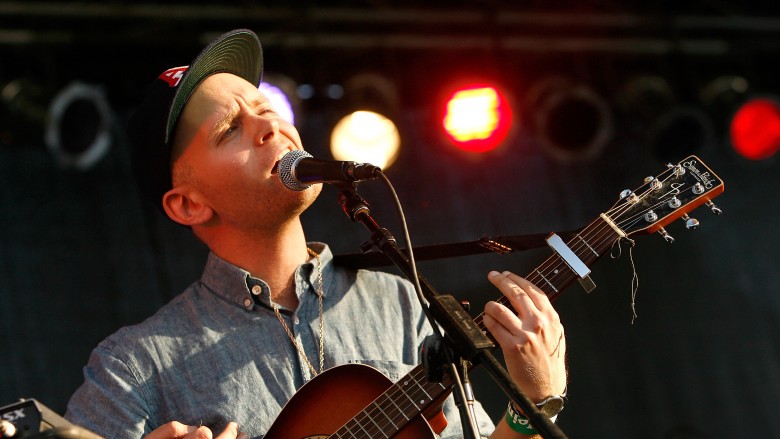 It was a notoriously crummy year for politics and celebrity mortality, but 2016 was a pretty excellent year for music, with an amazing crop of releases for all tastes. 2017, we're happy to report, is shaping up to be another strong year, with some long-dormant acts getting back together, as well as some of last year's favorites continuing their hot streaks. Below are just some of the many quality releases on deck for 2017.
Drake - More Life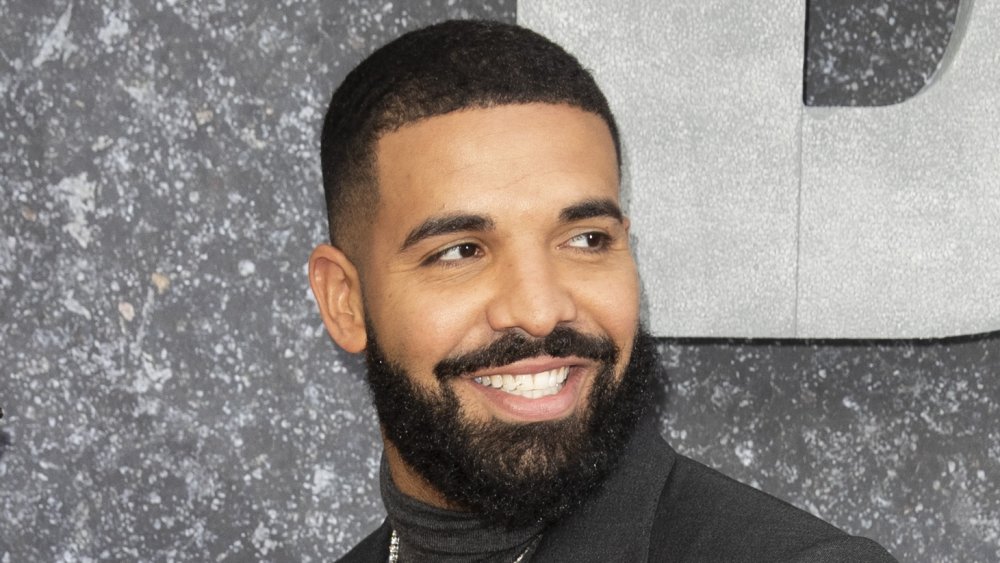 John Phillips/Getty Images
It's rare to talk about both the format and the content of a record being potentially game-changing — Chance the Rapper's digital-only masterpiece Coloring Book being the only recent example that comes to mind — but Toronto-based rapper Drake's More Life is prompting that kind of chatter. More Life will not be an album or a mixtape, Drake insists, but will instead be a "playlist project" of new Drake tracks, mixed with new tracks from other artists on Drake's OVO Sound record label. Drake is tight-lipped on the details — including the release date — but if it's a label compilation with a physical release, it might as well be an album or a mixtape. But if it truly is an evolving-playlist-as-album, it has the potential to be something almost entirely new.
In the age of Spotify — and Tidal, kind of? — it makes perfect sense for artists to drop "playlist projects" like this that shatter notions about what an album should be, and Drake might be the first one to take advantage of the format in this way. It's unclear how much he plans to shake things up, but he has said he wants to offer up "a collection of songs that become the soundtrack to your life." Note "become" in that sentence: it suggests the album growing on you, sure, but it also suggests possible additions over time. Why shouldn't artists add to an album as they see fit, shaping it in the public eye into what they want it to be?
This is all just speculation, of course, but what's clear is that the preview tracks released so far continue the momentum Drake built up 2016 with Views. He's once again at his best when he's fully inhabiting either predator or prey: "Two Birds, One Stone," is a slow-burning diss track akin to 2015's "Back to Back," except this time with multiple targets. Then there's "Fake Love," which has has Drake crooning about "fake people showing fake love" over stuttering percussion, evoking last year's smash "Hotline Bling." Even if Drake doesn't help revolutionize how albums are released in 2017, the consistent excellence of his low-key, eclectic, and always moody tracks will likely mean another must-listen album, no matter how it's put together.
Ryan Adams - Prisoner
When's the last time anyone was "blown away" by a Ryan Adams record? Heartbreaker in 2000, right? Since then, his albums have mainly vacillated unpredictably between ABC Family-ready soundtrack fare (Gold, Easy Tiger), high-concept one-offs (novelty punk EP 1984, Taylor Swift cover record 1989), and flickering returns-to-form (Ashes & Fire, Ryan Adams). But Prisoner, due out February 17, is different: it's a divorce record. Better yet: it's a divorced-from-Mandy Moore record. That's gotta sting. Moore, with her startlingly assured performance on NBC's time-hopping tearjerker This is Us, is on a career high. Watch a few episodes: you'll begin to understand the shower mosaic shrine.
Splitting with Mandy may not yield a post-divorce classic like Bob Dylan's Blood on the Tracks, but the handful of tracks released so far suggest Prisoner might be Adams' strongest work in years. "Doomsday," in particular, is a standout, with the echoey drums and plaintive ache of mid-'80s Springsteen and blasts of Dylanesque harmonica. But Adams' voice, as ever, is the star, and it's particularly devastating and down-and-out on "To Be Without You," the lyrics of which do resemble Dylan's masterful mix of the straightforward and the evocative on Blood.
Dylan, for example, conjures a streak of "crimson hair" in his ex's face and the gutpunch of "Situations have ended sad / Relationships have all been bad" in "You're Gonna Make Me Lonesome When You Go." Adams echoes it on "To Be Without You" with the delicate "little thread of silver" left behind on a pillow and the wallop of "I feel empty, I feel tired, I feel worn / Nothing really matters anymore." If the rest of the record can mine the pain of divorce as deftly, Adams' heartbreak — capsulized adroitly in lines like "You are so much to be without" — just might yield another Heartbreaker.
The Magnetic Fields - 50 Song Memoir
The ambition of indie-pop band The Magnetic Fields' 50 Song Memoir is undeniable: a 50-song-album, one for each year of lead singer and songwriter Stephin Merritt's life leading up to the making of the album, all written by Merritt, who also played 100 different instruments on the album (we didn't even know there were that many instruments out there). Like the band's 69 Love Songs from 1999, it's a massive undertaking from the hyperprolific Merritt but, unlike 69 Love Songs' vague thematic glue, 50 Song Memoir is a chronological tour of Merritt's life, from 1966-2015. It's the old maxim "write what you know," taken to the nth degree.
Five advance songs have been released ahead of the March 3 drop of 50 Song Memoir, including two highlights: first, the playfully meta "'02: Be True to Your Bar," a song Merritt calls the "national anthem for alcoholics," which is entirely free of explicit autobiographical details, in case you're worried the 5-disc, two-and-a-half hour album is going to be hopelessly naval-gazing. There's also "'74: No," which is a wonderful little diary entry, capturing the moment the 8-year-old Merritt starts to question the quacks, including his own mother: "My mother believes that this physical universe / Is a big holographic show / And she says someday science'll catch up with her / Has she a shred of evidence? / No."
It's the same arch, droll, masterfully composed Magnetic Fields fans are accustomed to, returned to high-concept trappings. Not the best place to start for newcomers — try 1995's Get Lost — but fans will likely love Merritt back in maximalist mode. For everyone else, there's going to be a track called "'90: Dreaming in Tetris" — who among us, of a certain age, can't relate to that?
LCD Soundsystem - TBA
Almost nothing is known about the new LCD Soundsystem record, which frontman James Murphy says will definitely be out in 2017, six years after the band played what was supposed to be their final show at a packed Madison Square Garden. But considering the band's near-flawless track record — with three near-universally acclaimed full-length albums released between 2005-2010 — it's clear the band went out at the height of their powers, meaning any new LCD Soundsystem music is going to be gobbled up by fans and critics.
If the whole "final show" spectacle — with multiple guests and a four-hour set time — was all about burning out versus fading away, it's clear the band made the right choice. Their legacy is pretty secure, with 2007's Sound of Silver, in particular, frequently held up as one of best albums of the back-half of the aughts.
What will a 2017 LCD Soundsystem sound like? Murphy won't say, and the handful of music-related projects the he's done since — a well-received score for Noah Baumbach's While We're Young, production work on Arcade Fire's Reflektor, and "Christmas Will Break Your Heart," a pretty great little one-off Christmas single in 2015 — don't offer many clues of a new direction or approach. Coming back to life like this after bowing out during your career's zenith is fairly unprecedented. Here's hoping LCD Soundsystem Pt. 2 is more Lazarus than zombie.
St. Vincent - TBA
Not much is known about Annie Clark's follow-up to her last record as St. Vincent, her self-titled stunner from 2014. But Clark promises it will be a big step forward. "I think it'll be the deepest, boldest work I've ever done," she told Guitar World magazine in December 2016. Considering the project has always been defined by its musical adventurousness, bold guitar work, and a Bjork-like commitment to breaking the mold, it boggles the mind to think of just what that the "sea change" Clark promises entails. For her detractors, that likely suggests an even more pretentious slab of art rock, but her fans — including collaborator and Talking Heads legend David Byrne — are hopeful she'll create the prog-pop masterpiece she's been hinting at since 2009's Actor.
Clark also hints the new album will be boldly political: "I feel the playing field is really open for creative people to do whatever you want, and that risk will be rewarded — especially now that we have such high stakes from a political and geo-political standpoint. The personal is political and therefore the political can't help but influence the art. And only music that has something pretty real to say is gonna cut the mustard." Fusing her post-modern guitar heroics and fearless genre-blending with a strong political message may evoke Bush II-era Radiohead, but St. Vincent has always, above all, sounded only like St. Vincent.
Jens Lekman - Life Will See You Now
If the steel drum-heavy, disco-meets-Graceland pop maximalism of first single "What's That Perfume That You Wear?" is any indication, Swedish singer-songwriter Jens Lekman's Life Will See You Now — out February 17th, and his first full-length album since 2012's I Know What Love Isn't — might just be his most musically adventurous work to date. That's saying a lot: this is the guy, after all, who spent all of 2015 writing, producing, and releasing one song per week, spanning several genres, as a "slap in the face" to improve his skills ahead of writing and recording Life. Now that's dedication.
Lekman's self-imposed songwriting bootcamp didn't tear down his most ingratiating quirks. He's still relentlessly twee and hopelessly romantic: "Perfume" is mostly dedicated to describing how a former lover smelled, mixed with Lekman's characteristically deadpan humor: "Sandalwood, vetiver, pink pepper / And I guess I still love her." Nothing in "Perfume," however, matches the Jonathan Richman-does-Disney insanity of "The End of the World is Bigger Than Love" from I Know What Love Isn't, featuring Lekman crooning about how the apocalypse is "Bigger than the Flatbush Avenue Target! / And their pharmacy department!" He does, however, have a song on the new record called "Hotwire the Ferris Wheel," so here's hoping.
Lekman's little experiment donning a musical hairshirt did appear to build up his willingness to throw a half-dozen seemingly disparate elements together, just to see what works. Listen to 2:23-2:50 of "Perfume": there's a swell of tinpot percussion, lush strings, rippling steel drums, and Ladysmith Black Mambazo-style chanting, all bookended by a throwback disco beat and farty synths. It sounds bonkers, but it's a banger.
Los Campesinos! - Sick Scenes
Considering Trump's triumph in the U.S. and the UK getting blindsided by Brexit, there are going to be a lot of political songs released in 2017 and beyond. Author Dave Eggers, in fact, is even curating a "1000 Days, 1000 Songs" playlist of new original songs from a wide variety of artists meant to protest Trump's entire first term on a daily basis. But "5 Flucloxacillin" off of Sick Scenes, the upcoming album from Welsh indie rock outfit Los Campesinos!, will likely be the only political song this year to reference salbutamol, sertraline, tramadol, and the titular antibiotic, all wrapped up in a metaphor about baby boomers/Trump/Leave keeping millennials/Clinton/Stay from winning the cycling race of life. Or ... something like that.
Once you parse the obscure references to OAPs, pelotons, and domestiques, the song becomes not a rallying cry, exactly, but a brutally honest appraisal of how the Left was coldcocked in 2016, especially the chorus: "They say if they had got the victory / They'd act with so much more humility / They say if they had got the victory / Well I guess we'll never know!" It's a simultaneously depressing and exhilarating song about depression, disappointment, and unrest between generations.
Like "I Broke Up in Amarante," the only other track released ahead of the February 24 release of Sick Scenes, lead singer Gareth David also spends a bit more time than usual in "5 Flucloxacillin" in a full-on shout. It's a mode which suits him very well, and adds a touch of fellow exclamation pointers Against Me! to the usual LC! palette, which is typically loaded with '90s indie stalwarts like Built to Spill, Pavement, and Blur. Both tracks are full of LC!'s trademark boundless energy, but there's a sharper edge to the peaks and darker hue to the valleys that suggests Sick Scenes might be their strongest, most cathartic statement yet — just keep the OED handy.
Spoon - Hot Thoughts
The title track from Spoon's upcoming Hot Thoughts has a lot going on. It sounds like David Bowie, early-2000s dance rock, Prince, an overblown action movie score, the Rolling Stones, Fisher-Price xylophones — there's even a Michael Jackson-esque "Whoo!" from frontman Britt Daniel thrown in for good measure. Spoon used to be content just being one of the more consistently excellent rock bands in America, but on 2014's They Want My Soul, they started experimenting with trip-hop beats ("Inside Out") and slick dance rock ("New York Kiss"). The Dave Fridmann-produced "Hot Thoughts" is an obvious extension of that impulse, with a dash of orchestral weirdness.
If the rest of the album — due out March 17 on Matador, the Austin-based band's original label from back in 1996 — is as fresh as "Hot Thoughts," they might have a genuine, oddball rock masterpiece on their hands, like Mercury Rev's Boces, also produced by Fridmann. It's not classic rock, classic Spoon, or Spoon-gone-classical, but some odd area in between, like you're listening to a half-dozen Pandora stations at the same time.
The Shins - Heartworms
Considering 2017 kicked off with the Women's March, the largest protest in American history, Portland indie-pop mainstays The Shins couldn't have picked a better time to release a women's empowerment anthem, "A Name For You," their first single off Heartworms, out March 10. Inspired by frontman James Mercer's three daughters, the Mercer-produced cut isn't a huge departure from the classic Shins sound from 2001's Oh, Inverted World, which will suit fans just fine. Mercer's voice is one of the most expressive in the history of indie pop, turning every word into a hook — perhaps the only thing Mercer shares with St. Louis rapper Nelly, who had a similar superpower. Remember Nelly? He wore a Band-Aid, if that helps.
The famously life-changing band is now essentially a bandonym for Mercer, the only current member of the original lineup, but it's not like you would notice. The new band shines on "A Name For You" and the other advance cut, "Dead Alive," which sounds like the Beach Boys doing a Halloween song.
Laura Marling - Semper Femina
The two tracks available as a preview for Laura Marling's upcoming Semper Femina are startlingly mature, smoky folk songs put through a Bonnie Raitt filter. "Wild Fire," especially, sounds like a weirdly profane Dylan song — especially with Marling's Straight Outta Hibbing phrasing, which is particularly amazing considering Marling is a Brit — and "Soothing" is just that, even if the slinky bass line sounds like it's creeping up on you.
The 26-year-old Marling has been making records since she was 18, and she sounds like it, evoking fellow Dylanphiles Chan Marshall and Lucinda Williams on "Wild Fire" as skillfully as she conjures Bob himself. But there are also wonderful little production flourishes that class up the joint, creating a richer soundscape than folk purists typically allow, such as the rattling snare that punctuates the track. Paired with the jazzy "Soothing," Semper Femina — out March 10 — may just be a perfect balm after 2015's electric and impassioned Short Movie.