The Reason Jane Seymour Was Henry VIII's Favorite Wife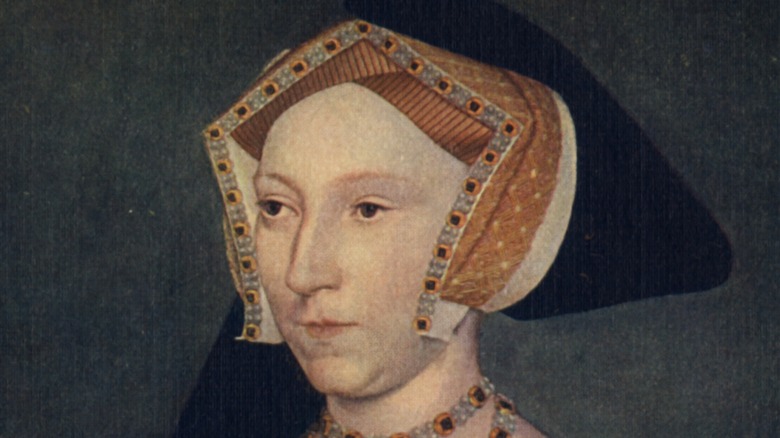 Print Collector/Getty Images
Henry VIII ruled England from 1509 until his death in 1547. Along the way, and in the years since, the Tudor monarch became famous for two main traits: his truly heroic food intake and his six wives. Each of these marriages had its share of tumult.
Per History, Henry VIII had two of his wives, Anne Boleyn and Catherine Howard, beheaded (in 1536 and 1542, respectively), so it seems neither was Henry's personal favorite of the sextet. This honor is sometimes bestowed upon the Tudor king's third wife, Jane Seymour, but why her? 
The most important factor, perhaps, is that Seymour gave Henry something none of his other wives could: a son. Though his first queen, Catherine of Aragon, was deemed by historian Tracy Borman (via History) to have been considered by Henry "a model wife in every respect bar one," that missing piece of the puzzle, a son, was a real deal-breaker in the king's eyes. The couple's only surviving child was a girl, Mary Tudor, who was born in 1516.
Jane Seymour gave him a son, and perhaps a true love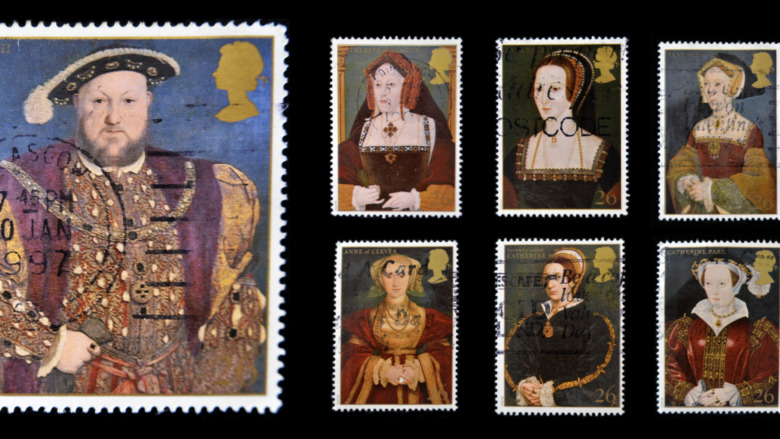 Shutterstock
Henry VIII was desperate for a male child. No such heir was forthcoming with Catherine of Aragon, and so their relationship soured to the point that Henry parted ways with the Roman Catholic Church when the Pope refused him a divorce (a story seemingly referenced in Ever After: A Cinderella Story).
Jane Seymour did bear Henry a son in October 1537. Edward VI grew into a sickly young man who died in 1553 at age 16. Edward's birth claimed the life of Seymour herself less than a month afterward (though, it's suggested that she may have suffered a pulmonary embolism instead). Yet, Henry seemingly made it clear that Seymour had done her duty to him; she was buried beside Henry in St. George's Chapel, per the king's wishes, according to History.
Perhaps, Jane Seymour secured her position as Henry VIII's favorite wife with her tragic death. Via Thirteen, David Starkey, another Tudor historian, states that Henry was a doting husband when first infatuated with his wives, but "once he had fallen out of love... He abandoned them. They didn't even know he'd left them." Henry's lascivious nature is well documented, but with Seymour, the short-lived relationship did not have time to go downhill slowly. Henry simply did not have time to cast his third wife aside in favor of another. As The Anne Boleyn Files reports, Starkey considered Jane Seymour "the perfect Tudor wife," and perhaps Henry himself, who dubbed her his "true wife," agreed.