Why Victor Willis Has Sued Village People More Than Once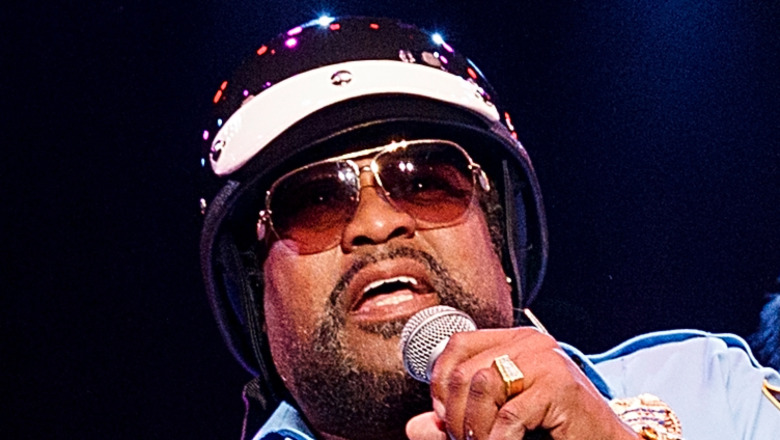 Andrew Chin/Getty Images
The Village People's path to fame was fraught with disasters, including the tragic death of Alex Briley's brother Jonathan (the subject of the haunting 'Falling Man' image from the 9/11 attacks). There was also their disastrous attempt at releasing a movie, which, interestingly, contributed somewhat to the creation of the Razzies. Victor Willis, performing with the group costumed as a police officer or a naval officer, suffered personally at the hands of the group's management, however. This led to a sort of personal vendetta that saw him bring lawsuits to bear against the disco-era powerhouse on two separate occasions.
The chief vocal talent of the band, Willis also had another crucial role to play as a songwriter. He has a partial credit on some of the biggest hits of the iconic group's career ("In The Navy" and "Y.M.C.A." among them). After his departure from the group in 1980, he set about staking more of a claim on these songs (and the related royalties).
Claiming what he saw as his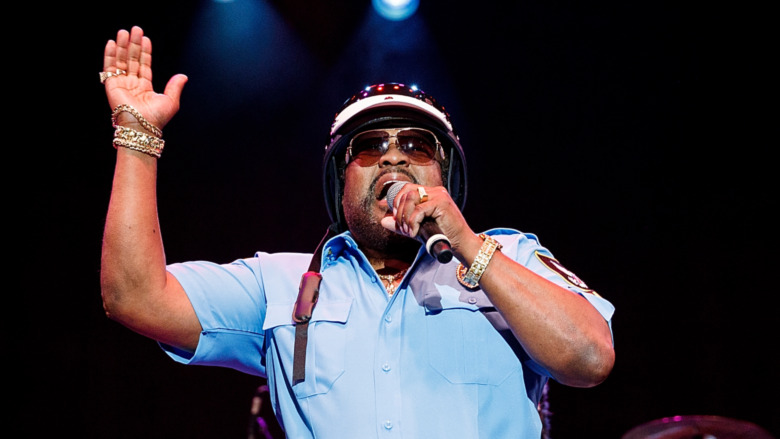 Andrew Chin/Getty Images
In 1978, per The Hollywood Reporter, changes to the Copyright Act enabled songwriters to terminate copyright access previously granted to labels and producers. This would be huge for those who had just been starting their careers and had had little sway over titans of the industry. Willis' own case almost lasted a full month before it was concluded that the name of Henri Belolo (Scorpio Music founder and of the masterminds behind the band) would be removed from the credits of many of the Village People's biggest hits. Willis' share of the related royalties received a sharp boost. "I think the Willis lawsuit really opened songwriters' eyes to the rights they have," his attorney Brian Caplan later stated (per ABA Journal).
This wouldn't be the only 'Willis lawsuit' against the band. He would rejoin the Village People in 2017, the result of an out-of-court settlement with Scorpio Music/Can't Stop Productions. His aim this time was to restore himself as lead singer and joint holder of the Village People name.
"I'm glad to announce we put our differences aside and I welcome Victor back in the Village People family," Belolo wrote in a statement (per the San Diego Union-Tribune). This ended a fraught period The Chicago Tribune deemed "the Village People wars," but Willis has continued to pursue legal action. In a Facebook post in September 2020 (via Pink News), he proclaimed that he would sue anybody who suggested that "Y.M.C.A." was about "illicit gay sex."