The Truth About Malcolm X's Death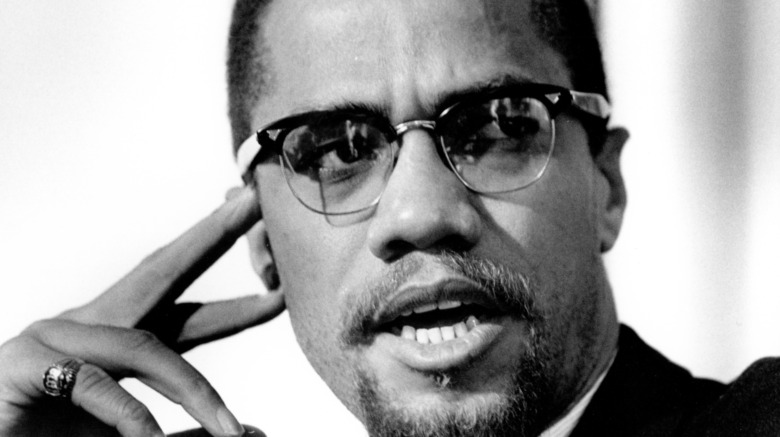 Michael Ochs Archives/Getty Images
One of the most renowned and controversial civil rights activists ever, Malcolm X, was passionately vocal in his advocacy of Black rights and his opposition to the racial integration proposed by nonviolent civil rights leaders of his time. But after an acrimonious split with the Nation of Islam and a shift in the direction of his activism, Malcolm X was left with a pervasive paranoia that his former partners were aiming to take his life. According to Biography, the former street hustler believed that the group was behind the firebombing of his Queens home, and the unpredictable nature of the life he found himself in began to take a toll on his state of mind.
Malcolm X's eventual assassination at the Audubon Ballroom was pinned on three Nation of Islam members: Talmadge Hayer a.k.a. Thomas Hagan (now Mujahid Abdul Halim), Norman 3X Butler (now Muhammad A. Aziz), and Thomas 15X Johnson (now Khalil Islam). Halim was the only one who admitted his role in the murder; Aziz and Islam always maintained their innocence, and Halim supported their claims. Although Islam died in 2009, Aziz and Halim are both alive and out of prison, and Innocence Project noted that the former continues to fight to clear his name.
The circumstances surrounding Malcolm X's death could suggest conspiracy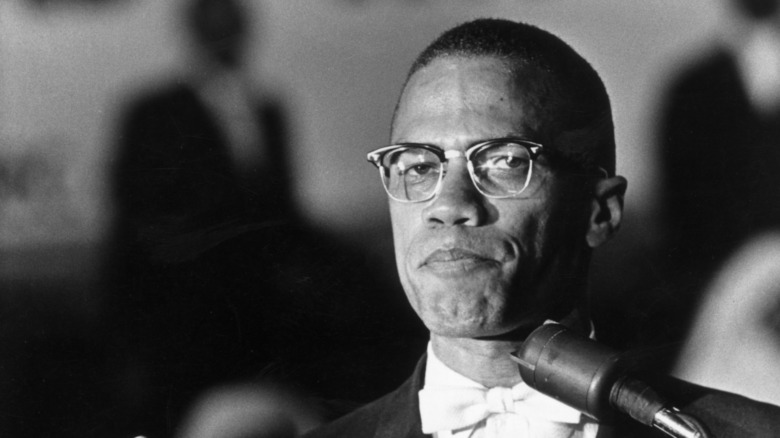 Richard Saunders/Getty Images
In the years following Malcolm X's assassination, the release of new evidence shifted the narrative around his death. Not only was Malcolm X under the close watch of the FBI at the time of his death at the curiously unsecured Audubon Ballroom, CNN reported that former bureau Director J. Edgar Hoover urged the New York office to "do something" about the civil rights activist in 1964 — the year before his death. Elsewhere, Tony Bouza, a former Bureau of Special Services and Investigation (BOSSI) detective, said it was the New York Police Department that took on the primary role of surveilling Malcolm X. As noted by The Guardian, the department continues to refuse requests to make Malcolm X surveillance records public, which only fuels the fire of theories around the activist's untimely demise.
New information continues to add weight to the existence of a more sinister plot by authorities to take out Malcolm X. Just this year, The Washington Post reported that the Muslim minister's family released a letter penned by a deceased New York police officer, Raymond A. Wood, who claimed that the NYPD and the FBI carried out a conspiracy to assassinate the civil rights activist. The FBI declined to provide comment to The Washington Post, and the NYPD claimed to have "provided all available records" to Manhattan District Attorney Cyrus Vance, who is probing the convictions of Aziz and Islam.
According to Wood, he did not want the world to know of his role in the purported assassination until he had died.