How Many Victims Did The Grim Sleeper Actually Have?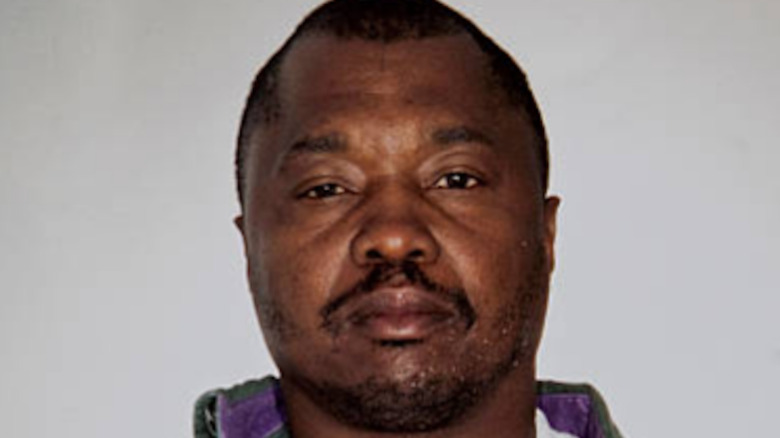 Pool/Getty Images
Much like his time as a prolific serial killer in South Central Los Angeles, the mind of Lonnie Franklin Jr. remains shrouded in mystery. After being arrested and convicted of killing at least 10 people — nine women and a teenage girl — from 1985 to 2007, the man dubbed "The Grim Sleeper" was found unresponsive, dead in his cell with no signs of trauma, per Rolling Stone.
The passing of Franklin means that the total number of this serial killer's victims will likely remain a mystery forever. Yet speculation around his total victim count will undoubtedly continue to swirl indefinitely. The enigma of The Grim Sleeper's victims partly stems from the fact that they were all young and vulnerable black women, according to The Los Angeles Times.
Not only are serial killer victims typically white, but Franklin's slew of horrific crimes took place amid a resurgence in murder in Black neighborhoods during the crack epidemic and outcry over the Los Angeles Police Department's alleged indifference to policing those regions. With so much chaos around this time period, it is not unlikely that some of The Grim Sleeper's victims have gone unnoticed. According to Rolling Stone, Franklin's total number of victims could have been as high as 25.
The evidence supports the possibility of more victims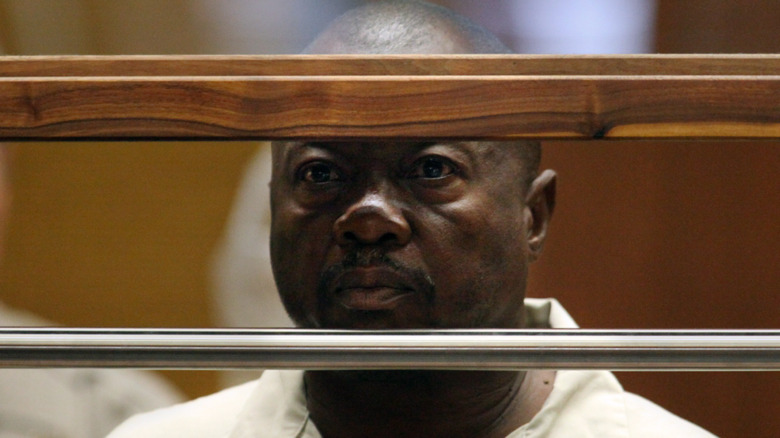 Pool/Getty Images
After Franklin was arrested, police raided his home and discovered a disturbing collection of photos of women and young girls. The Toronto Sun claimed that the collection nearly totaled 1,000 and was determined to include images of 166 women. After further investigation, there are 33 females from the collection who still have yet to be located, and may never be.
Margaret Prescod, a co-founder of the Black Coalition Fighting Back Serial Murders, told The Toronto Sun in 2016 that she believes there is more to Franklin Jr.'s string of terror that has yet to see the light of day. "There is a whole set of women and nobody knows what happened to them," she said.
During his time alive, Franklin denied involvement in any of the killings. To complicate matters further, the murderer was a former garbage collector. Not only did he use a dumpster to dispose of some of his victims' bodies, his access to landfills would provide ample opportunities to discreetly get rid of any number of other bodies undetected.
Decider reports that the documentary "The Grim Sleeper: Mind of a Monster" streams April 23 on Discovery+.