The British Royal Title That Can Never Be Used Again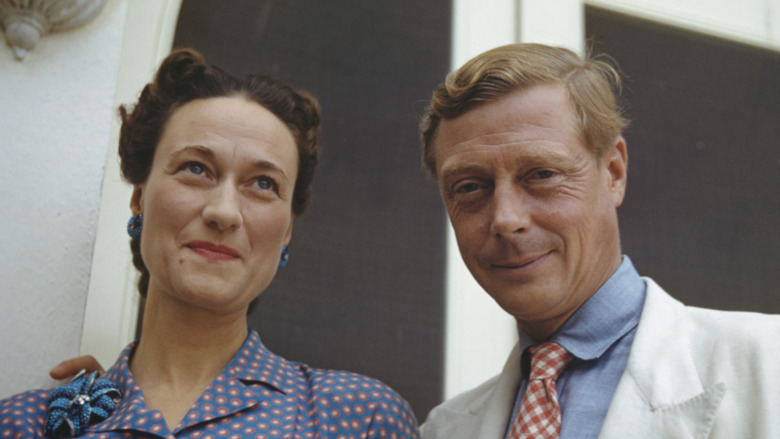 Michael Ochs Archives/Getty Images
In addition to ridiculous wealth, a luxurious lifestyle, and a lifetime supply of fun hats, members of the British royal family also get fun, old-timey nicknames. For example, Prince Philip was known as the Duke of Edinburgh. Prince Harry and Meghan Markle were dubbed the Duke and Duchess of Sussex when they got married. And, even though he was already known as the Earl of Wessex, Prince Edward was given the title Earl of Forfar on his 55th birthday, according to The London Gazette. It's fun, because they deserve to have more of everything than everyone else, even names.
But there's one title that no royal shall ever be able to go by again. Not after what King Edward VIII did to the British monarchy back in the 1930s. According to Vogue, his relationship with the rest of the royal family soured after he fell in love with an American actress named Wallis Simpson. She was a divorcée, and this was a huge no-no for the other dukes, duchesses, earls, and countesses in the royal family. The relationship would end up causing a constitutional crisis in the U.K., leading Edward to finally abdicate from the throne voluntarily in 1936.
Queen Elizabeth II banned Edward's royal title from being used again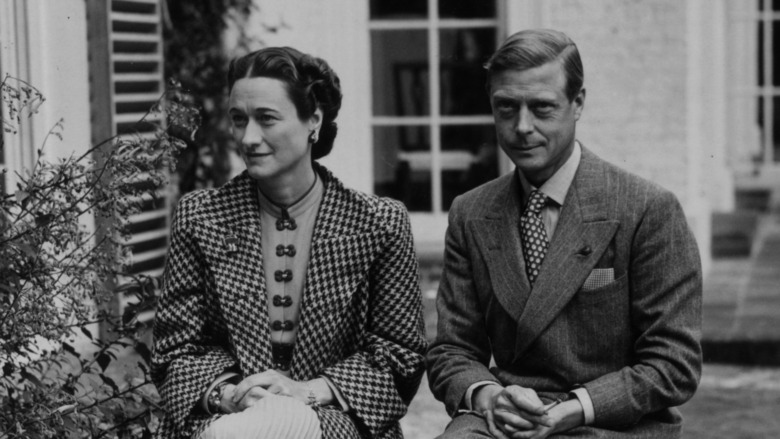 Central Press/Getty Images
Edward and Wallis met in 1931, and the two formed a bond that would prove to be unbreakable, even by some of the most powerful familial and political forces on the planet. Edward became king in 1936 upon the death of his father, King George V. By this time, he and Simpson were so in love that they weren't going to let their obligations in life get in their way. Still married at the time, Simpson got a preliminary decree of divorce from her husband so that she and Edward could get married before his coronation, which was set for the following year.
But pretty much everyone in England – from the royals to the clergy to the public at large — was not happy with their expected nuptials, and in December 1936, Edward became the first British monarch to voluntarily abdicate the throne. As British Heritage Travel notes, his brother became King George VI and gave him the title Duke of Windsor. But he and Simpson were pretty much exiled from the U.K., and they spent the rest of their lives mostly in Paris. Because of the shame Edward's stubborn heart brought to the House of Windsor, Queen Elizabeth II has effectively banned the name from ever being given to another royal again.