What Blondie Chaplin Has Done Since The Beach Boys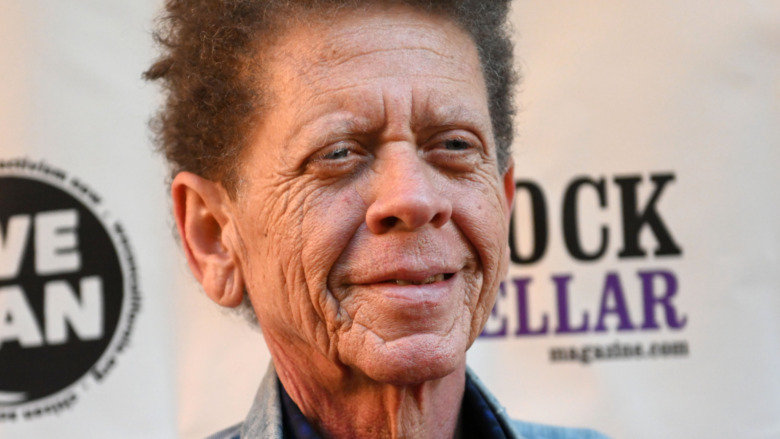 Scott Dudelson/Getty Images
Life wasn't all sun, sea, and sand for the Beach Boys. In particular, Mike Love and Brian Wilson engaged in a long-running feud over philosophies, egos, and everything in between. Additionally, they suffered other traumatic issues (Brian Wilson lost his hearing in one ear at the age of 3 after being struck by a lead pipe by his abusive father Murry Wilson) before and during the height of their fame.
All in all, they had an incredible, chart-topping run. The question is, what has Beach Boys veteran Blondie Chaplin been doing since he left the band almost 50 years ago?
Chaplin joined the troupe in 1972, having made his name with The Flames (who disbanded in 1972). His tenure with the band would be brief but influential. With "Carl & The Passions – 'So Tough'" and "Holland," he lent his unmistakable sound to the Beach Boys' 18th and 19th albums. In 1973, he departed, soon to play with more industry heavyweights.
From solo albums to The Rolling Stones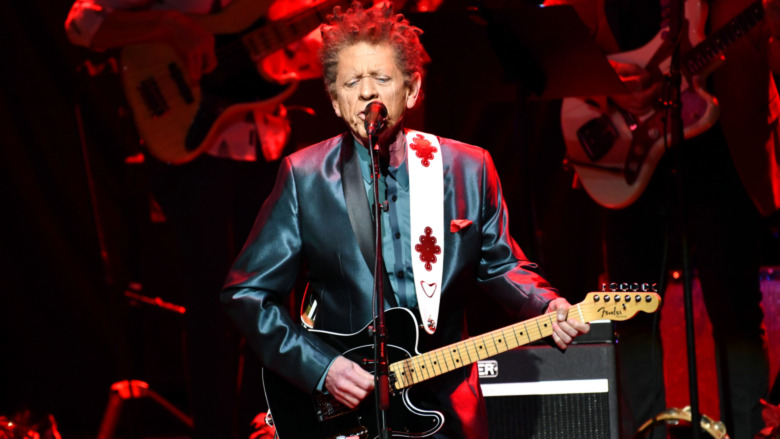 Scott Dudelson/Getty Images
Chaplin's first notable release post-Beach Boys was his debut solo album, titled "Blondie Chaplin." It launched in 1977 and, as AllMusic reports, featured accordion work by none other than Garth Hudson of The Band. He would follow this up in 1992 with a second solo album, "Skollie" (the name of another band Chaplin would perform with later).
In 1986, he joined The Band to fill the shoes of Richard Manuel after his death. "They needed another voice there. They knew me well enough, and I think they trusted me in that strange time," he told Rolling Stone in 2013. This also lasted just a year, though he would later perform on another album for the group: 1996's "High On The Hog." In between smaller projects with the likes of the Byrds, he also briefly reunited with the Beach Boys' Brian Wilson in 2013, contributing to Wilson's 2015 album "No Pier Pressure."
Chaplin's most high-profile recent collaboration has been with the legendary Rolling Stones, with whom he began touring in the mid-1990s. So influential has he been in this supporting role that Ronnie Wood has dubbed him (per The Austin Chronicle) "[the Rolling Stones'] secret weapon." While his private life remains largely private, it's clear to see that Chaplin will always be creating music in one capacity or another.