How Curb Your Enthusiasm Helped Save A Wrongfully Accused Killer From Prison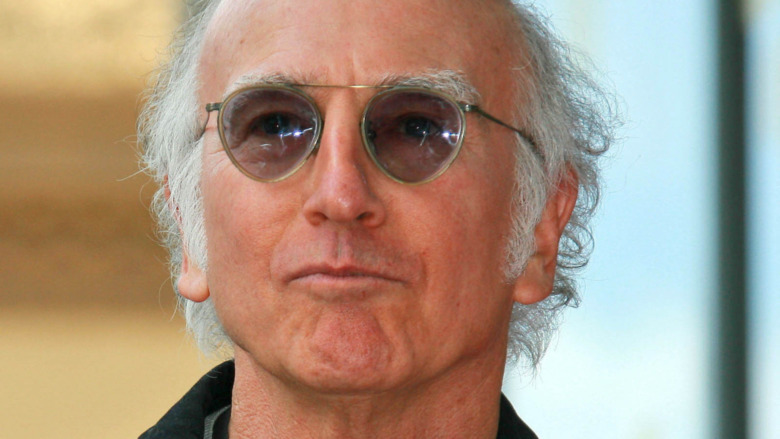 Shutterstock
As Mental Floss reports, Larry David, co-creator of "Seinfeld," "Comedians In Cars Getting Coffee," "Curb Your Enthusiasm," and many more comedy hits, has an incredible tale to tell of the time he did, in his own words, "one decent thing in my life, albeit inadvertently." He was referring to when his hit show spared a wrongfully accused man from a prison sentence and potential death penalty.
In May 2003, ABC News reported, 16-year-old Martha Puebla was shot and killed in California. She had reportedly given evidence in the case of a murder that came about as a result of gang violence, and so, tragically, had been targeted herself. A key suspect in Puebla's killing was Juan Catalan, whose brother Mario had been one of the defendants. Did Juan target the girl in an unspeakable act of vengeance? No. He had been at a baseball game with his daughter at the time of the shooting.
Catalan produced tickets, but the long-time baseball fan was detained. His first saving grace was attorney Todd Melnik. His second was the fact that Curb Your Enthusiasm episode "Carpool Lane" was filmed at the game Catalan attended.
The longest of shots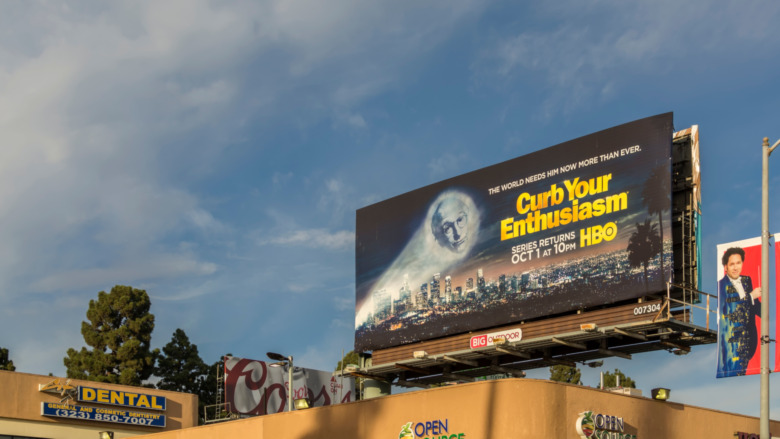 Shutterstock
Desperate to save his innocent client from "the prosecutor... who had never lost a case and was going to push for the death penalty for Puebla's murderer" (per The New York Post), Todd pulled out all the stops. "I subpoenaed the Dodger Vision tapes, which show shots of the crowd, and I also got the Fox Sports broadcast of the game," he stated to The New Yorker, but the evidence wasn't solid enough.
Eventually, Catalan, who had passed through a filming session at the fateful game with his young daughter Melissa, discovered that it had been Larry David and HBO filming there. By incredible serendipity, the plot of that "Curb Your Enthusiasm" episode revolved around David misusing the carpool lane in order to get to the game more easily. The rapacious Melnik secured some footage of the episode, and there were Juan and Melissa in the background of a shot or two. The timing of a lucky telephone call from Catalan's girlfriend then proved beyond doubt that he had been at the stadium at the time of the killing.
According to ABC News, Catalan would eventually receive $320,000 for the wrongful accusation. Meanwhile, Raul Robledo was imprisoned for Martha Puebla's murder in 2008. In 2017, Netflix released the documentary "Long Shot," telling the full story of this remarkable case.