What Was Les McKeown's Net Worth When He Died?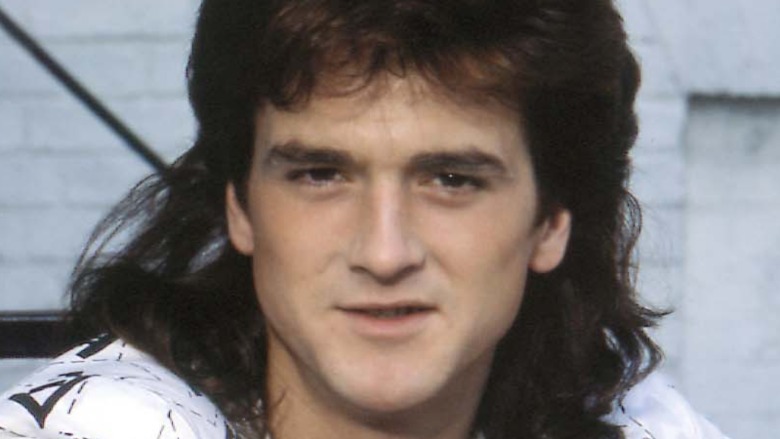 Photoshot/Getty Images
We may receive a commission on purchases made from links.
The rock and roll world was shocked on Thursday when the family of Bay City Rollers' lead singer Les McKeown announced on Twitter that he had died unexpectedly at home on Tuesday, April 20, at the age of 65.
Known for their tartan outfits, the fivesome climbed the top of the charts with pop hits like "I Only Wanna Be With You," "The Way I Feel Tonight," and "Money Honey." Their breakout hit, "Saturday Night," hit the top spot on Billboard Top 100 in the mid-'70s and sold a million copies (via Deadline).
Their good looks and charm quickly earned them heartthrob status, and their fans' obsession with them was termed "Rollermania." As journalist Danny Fields told the BBC, "The invention of boy bands became an industry thanks to the Bay City Rollers." In The Irish Times, writer Brian Boyd concurs. "For those too young to remember Rollermania, or just pretending to forget, it's enough to know that [the Bay City Rollers] were the original of the boy band species."
The band's popularity began to wane in the late '70s. As rock critic Caroline Sullivan wrote in her book, "Bye Bye Baby: My Tragic Love Affair with the 'Bay City Rollers,'" "There is obviously a sell-by date for all boy bands and the Rollers were reaching theirs." With New Wave music becoming increasingly popular, the band decided to move in that direction, performing under the name The Rollers, according to BBC. McKeown had had enough and left.
He was a multi-millionaire at the time of his death.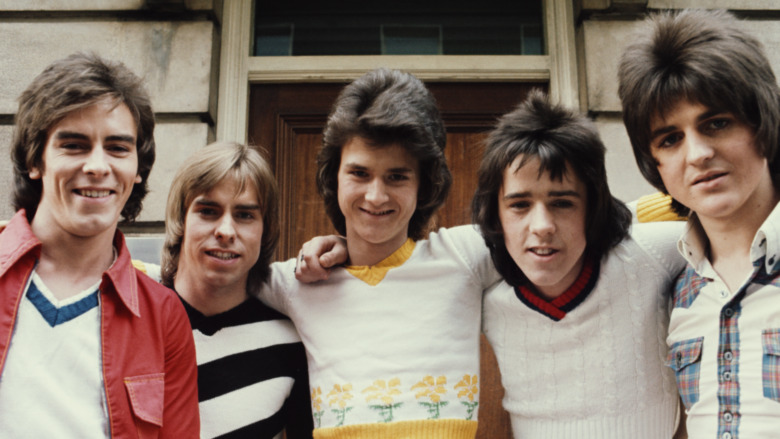 Michael Putland/Getty Images
There are many tales of woe of rock stars who squander their fortunes away over the years, and McKeown's descent into alcoholism and drugs in the late '70s resulted in the repossession of a house he bought for his parents, writes The Telegraph. But it seems he was able to turn his fortunes around. Even though he was only with the band for five years, McKeown had amassed a significant fortune, estimated at $9 million as of 2021, according to Idols Net Worth.
McKeown definitely cashed in on nostalgic popularity. In 2019, Variety reports, he released his memoirs titled "Shang-a-Lang: My Life With the Bay City Rollers." McKeown also just recently announced on his official Twitter dates for an extensive tour as "Les McKeown's Legendary Bay City Rollers" starting in July 2021 in the UK (via Les McKeown).
He also kept playing music and recording. While he left the band, the Scottish frontman went on to record a handful of solo albums, reports Rolling Stone, and rejoined some of his bandmates for smaller reunion tours (via BBC). The band recorded a reunion album titled "Breakout" in 1985, their last official recording, that was only released in Japan and Australia (via Les McKeown).
The band sued former manager Tom Payton for unpaid royalties, reports The Telegraph, and eventually received an undisclosed sum in a 2016 settlement with Sony Music, though reportedly much less not the millions of dollars the band claimed they were owed.