Why Yelawolf Can't Stand Post Malone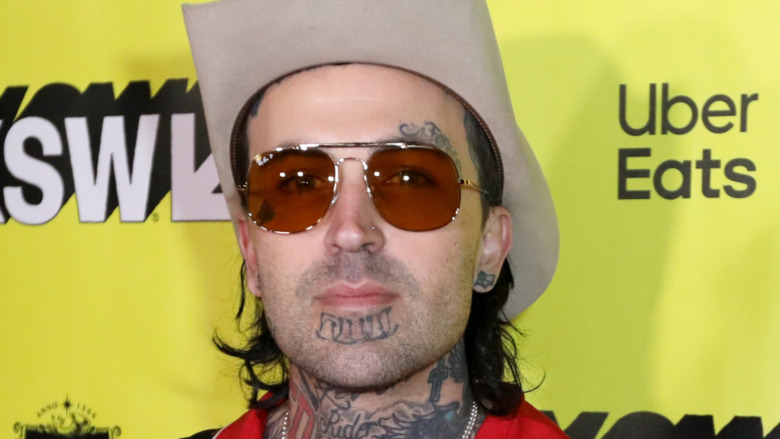 Diego Donamaria/Getty Images
Feuds between artists are inevitable in the music industry, and nearly every genre has seen their own set of beefs over the years. But rap music has been set apart with its own reputation, especially considering that one of the most highly publicized rap beefs likely led to the unsolved murders of rappers Tupac and The Notorious B.I.G. The genre is also known for being competitive and its braggadocio. But not all the beefs are violent, and sometimes it's just a diss record, followed by a heated exchange of words. In 2019, rapper Post Malone would find himself at the ire of fellow rapper Yelawolf.
The Alabama rapper took aim at Post Malone and some other white rappers in his "Bloody Sunday" freestyle, per XXL Magazine. In the song, Yelawolf did not have kind words for Post Malone and ripped him for his musical style and for putting on a front.
Yelawolf doesn't think Post Malone's music is rap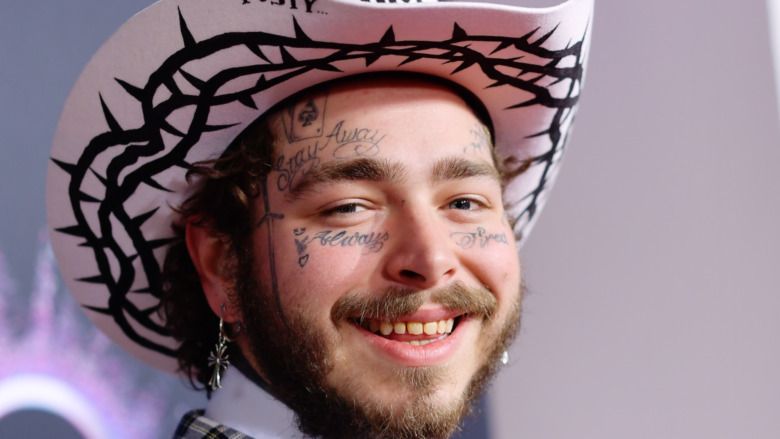 Matt Winkelmeyer/Getty Images
Apparently, Yelawolf can't stand Post Malone because he doesn't think he should class his music as rap, and he also accused him of being a copycat who fabricates his whole persona. Yelawolf credited himself for being the reason Post Malone has fans, and even dared him to respond. Throughout one particular verse on the diss song, Yelawolf dedicates it solely to Post Malone. The rapper attacks his rapping style, his clothing choices, the origin of his fans (which he says are his), accuses him of duplicating his fashion, and even says Post Malone is a "Poser, biter, appropriation thief." Yelawolf also names and disses rappers Machine Gun Kelly and G-Eazy.
Cultural appropriation is a highly discussed subject when it comes to white rappers in hip-hop, as many find themselves emulating the styles and using terms that those before them created. Because it's been mostly Black artists who have invented and honed the popularly common artistic expressions that rap is known for, the subject often turns into: is it art or culturally specific?
Yelawolf's dislike for Post Malone extends to all white rappers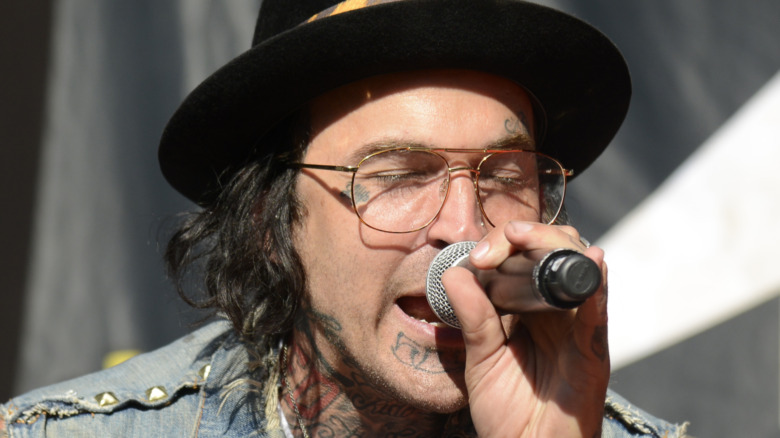 Tim Mosenfelder/Getty Images
White rappers like Macklemore and Iggy Azalea have notably faced criticism of appropriation — the former found himself regretting his controversial Grammy win (via New Musical Express) over favorite Kendrick Lamar, and the latter was accused of "sounding Black," reports The Washington Post.
By calling out Post Malone for appropriation, Yelawolf seemingly set himself apart from other white rappers he deems as phonies. And he clarified it in the beginning of his freestyle by implying that he can showcase allyship to Black culture without changing who he is or acting differently.
"I'll hang up the Ku Klux and I ain't got to act black."
Post Malone would eventually respond to the freestyle on his Twitter account, and the two would have an exchange of words on the social media platform that ended with Yelawolf calling him an "a**hole." Later that year, Yelawolf would explain his reasoning for the freestyle (via XXL Magazine), stating that he had respect for all the rappers he dissed, says Genius.