How John Dillinger May Have Reformed The FBI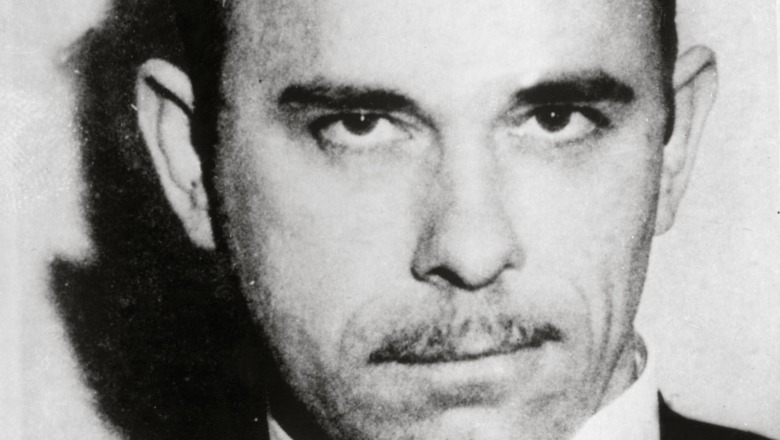 Imagno/Getty Images
The Federal Bureau of Investigation, better known by its acronym FBI, is the one of the world's largest federal national security organizations. Founded in 1908 by then-Attorney General Charles Bonaparte, the federal agency was first created as an investigative unit of the Department of Justice, per the FBI's website. It later expanded, and the nation's intelligence agency was born. However, it didn't get its official name until 1935, according to History. 
Today, the FBI is a feared law enforcement agency known for going after criminals and terrorists domestically and internationally. But it saw many changes before it became a leading anti-crime organization, and one man in particular was responsible for a lot that: John Dillinger. The notorious outlaw from Indiana famously sent the FBI on a nationwide goose chase for almost a year. At the height of his criminal career, Dillinger robbed banks, and despite getting caught for some, he mostly evaded prison.
John Dillinger's crime spree gets attention of the FBI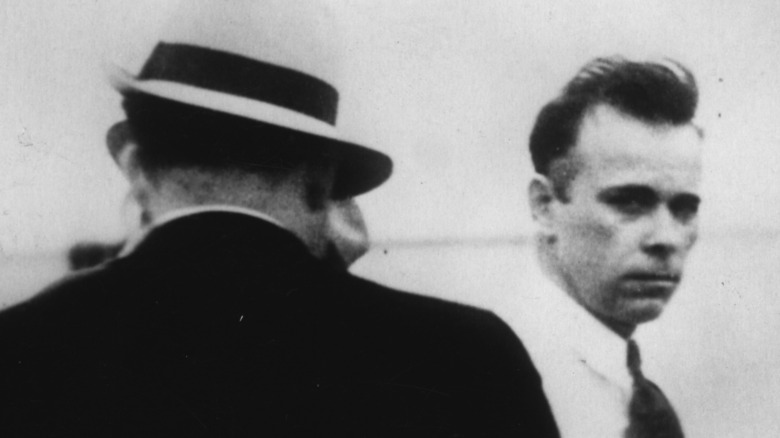 Imagno/Getty Images
It all started when Dillinger completed his first stint in prison in May 1933. Now a free man, he immediately found himself back into a life of crime by robbing several banks. But Dillinger eventually found himself right back where he didn't want to be: prison. While in a jail in Lima, Ohio, his gang of prison escapees (old friends from his prison stay) would free him and later join him on his crime spree. The gang also claimed the life of a local sheriff during the break. The group used the Midwest as a playground, orchestrating a series of robberies and even breaking into police stations and stealing guns.
In January 1934, they found themselves in Tucson, Arizona, committing the crime they knew best. But they got caught, and Dillinger and crew were sent back to Ohio and Indiana, respectively, to face charges. Dillinger was going to be charged for the murder of the sheriff who was killed during his last escape. However, that March, Dillinger made another prison break and headed to Chicago (via Britannica). However, he stole a patrol car for his ride — a big mistake on his part as the agency formerly known as the Bureau of Investigation (BOI) had jurisdiction to investigate interstate car theft crimes thanks to the National Motor Vehicle Theft Act passed in 1919 (per FBI). This gave the FBI and its famous director J. Edgar Hoover free rein to go after him.
Dillinger's interstate crime opens new chapter for FBI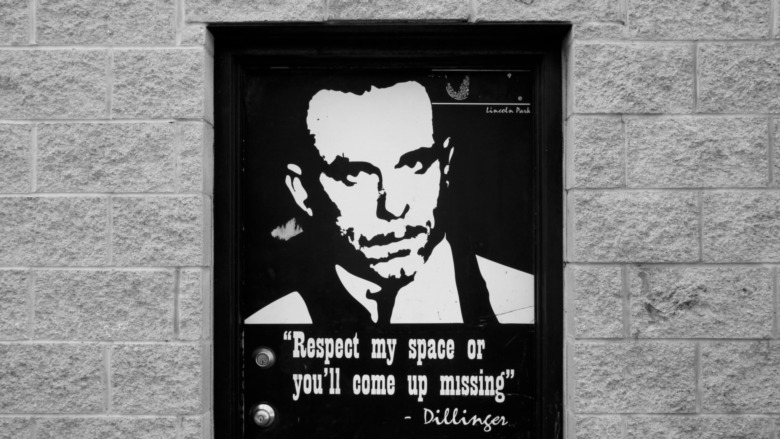 Raymond Boyd/Getty Images
Even though the BOI was a federal agency, the enforcement of law back then was mostly up to local police forces. This motivated Hoover, who was determined to have his agency also hunt down criminals who were going under the radar, says Biography. In his crusade to take down Dillinger, Hoover found himself more than happy at the outlaw's decision to leave Indiana in a stolen car. His special agents immediately began tailing him (via PBS).
At the time, Dillinger was an American phenomenon and even hailed as a celebrity, per History. A lot of Americans at the time saw banks as the enemy due to the crisis of the Great Depression and saw Dillinger as a Robin Hood figure. Hoover apparently wasn't pleased and ordered the surveillance of Dillinger's hometown, even demanding that townsfolk work with the agency for questioning or face a charge, according to PBS.
Dillinger was later considered public enemy No. 1 — the first ever in U.S. history — and a wanted poster was released offering a $10,000 award for his capture. He was killed by agents on July 22, 1934, but the hunt for Dillinger changed a lot for the agency once struggling to set itself as a national law organization. It was later renamed to FBI in 1935. Today, the agency does various types of surveillance, and the FBI's Most Wanted is a recognized fugitive list.