This Is How Much Sam Kinison Was Really Worth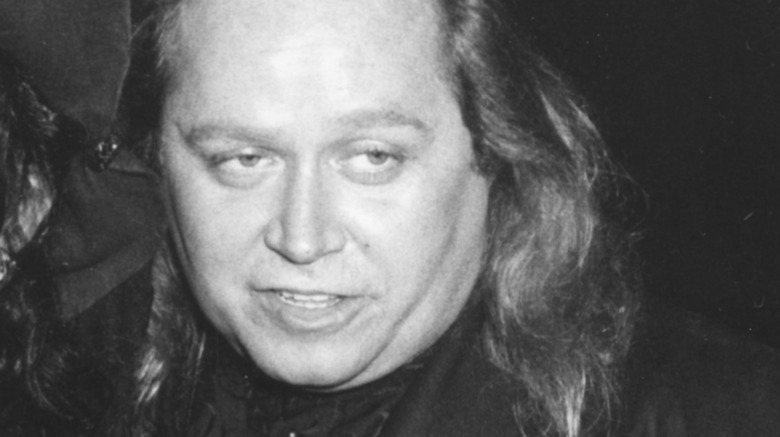 Kevin Winter/Getty Images
Samuel Burl Kinison took the world of American stand-up comedy by storm in the 1980s, becoming an inspirational and influential figure to a whole generation of comedians still active today. He had a rock star sensibility, with a love of hedonism and a subversive attitude toward his own audiences. "He was the first guy I ever saw to go on stage and not in any way ask the audience to like him," said fellow comedian Bill Hicks, according to GQ. 
The basis of Kinison's act was his early career as a Pentecostal preacher, which Kinison first took up at the age of 17, following in the footsteps of his father and two older brothers, according to Biography. But after being unhappily married at the age of 21, Kinison decided to leave preaching and turn his talents to the stand-up comedy he loved (he was a huge fan of the legendary Richard Pryor). Kinison's already developed stage presence became a conduit for his misanthropic, incandescent rage in scores of early performances, before eventually becoming something of a household name.
Sam Kinison's success cut tragically short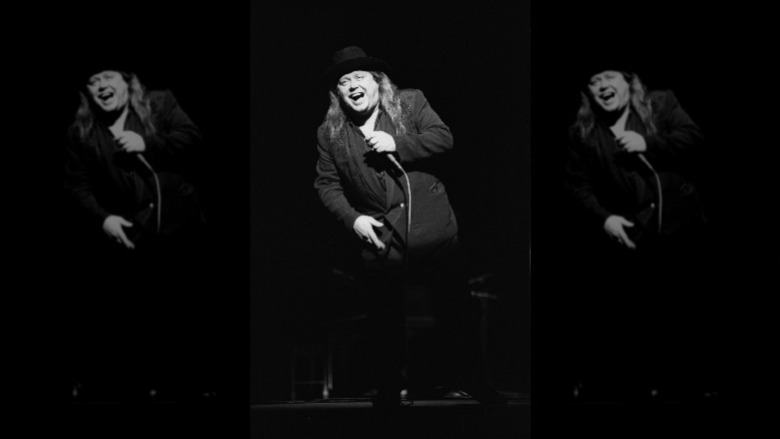 John Atashian/Getty Images
In the early years of his comedy career, Kinison worked as a security guard at Los Angeles' Comedy Store, developing his act in search of a breakthrough. That came in 1985, according to Biography, when legendary comedian Rodney Dangerfield — who had seen and been impressed by Kinison's act — offered the young comic a slot on the Dangerfield-hosted 9th Annual Young Comedians Special. Kinison's performance turned heads, and his career took off, leading to a string of television appearances and, in the years that followed, a number of hit albums that mixed Kinison's comedy with his love of rock 'n' roll music. He even released a rock single, a cover of The Trogg's "Wild Thing," which spent eight weeks on the Billboard 200, according to the chart's official website.
Sam Kinison died aged just 38 in an automobile accident on the way to a sold-out show in Laughlin, Nevada, according to The Seattle Times. Celebrity Net Worth claims that, at the time of his death, the comedian, who had just a week previously been remarried in Las Vegas, had a personal fortune of around $800,000.