The Disappearance Of Gangster Anthony Zizzo
Like many mobsters before him, Anthony Zizzo, also known as "Little Tony," saw his precarious time in the criminal underworld come to a mysterious end when he disappeared on August 31, 2006. A high-ranking member of the Chicago Outfit, a piece for The Gangster Report painted Zizzo's disappearance as the end result of a series of internal disputes in the organized crime syndicate.
The clash began with the rise of Michael "Fat Mike" Sarno, who at the time of Zizzo's disappearance was recently appointed as acting leader of the notorious Windy City mob. Sarno's predecessor, James "Jimmy the Man" Marcello, was close to Zizzo — the pair rose through the ranks of the Chicago Outfit after a prison stint for racketeering — and viewed him as his second in command. But the leader's fall from grace landed him behind bars, and Sarno's rise to power created friction with Zizzo. Many within the organized crime world believe that this conflict ended with the head honcho taking matters into his own hands by having Little Tony assassinated on his way to a meeting on Rush Street, which is at the heart of Chicago's mafia activity.
The mystery around Tony Zizzo's disappearance persists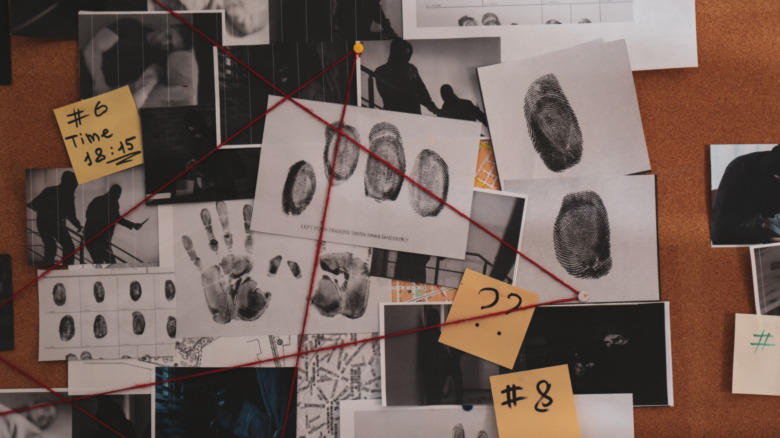 Shutterstock
As with past gangsters who have vanished, the murky dealings of the crime world have ultimately left Little Tony's disappearance a mystery. Despite the assumptions of the mob, other theories on the nature of Zizzo's vanishing continue to swirl.
According to ABC7 Chicago, some theories suggest that Zizzo was a federal informant who took refuge in the witness protection program. Others believe he staged his disappearance to avoid following in Marcello's footsteps.
To this day, the true nature of Anthony Zizzo's disappearance remains elusive. The Federal Bureau of Investigation has offered a $10,000 reward for the answer to the mobster's fate, but it has been over 14 years and counting with no luck.
In 2011, Zizzo's wife, Susan, passed away, and Sarno, who could hold the answer to Zizzo's fate, remains tight-lipped and behind bars. It appears that like the hundreds of unsolved Chicago mob murders across the city since the 1920s, Zizzo's disappearance might be forever lost to the murky depths of the city's unseen criminal underworld.