The Crash That Nearly Killed Stevie Wonder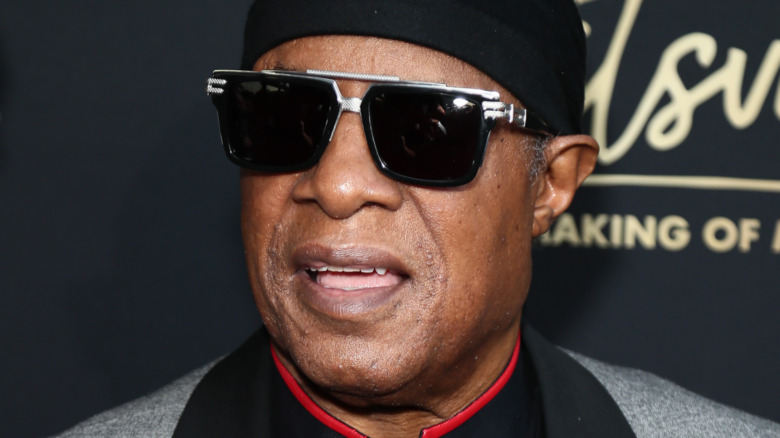 Leon Bennett/Getty Images
The legendary musical icon known as Stevie Wonder almost didn't see the fame he earned for himself for the better part of the last four decades. Why? The multi-Grammy-winning artist had a near fatal car accident that left him in a coma. Almost 48 years ago, the singer found himself in a hospital bed after a car that he was riding in crashed into the back of a truck. On August 6, 1973, Wonder was en route to Durham, North Carolina, after just finishing up a show in South Carolina. He got into a 1973 Mercury Cruiser rental driven by his cousin, and he listened to music on his headphones, says Ultimate Classic Rock. During the ride, he fell asleep.
Wonder, who was 23 years old then and had just released his new album "Innervisions" a few days earlier, was seated in the front passenger seat of the rental. When the accident happened, he likely wasn't even aware of what happened. He was found unconscious and bruised from the injuries during the crash. According to sources then, the two were only an hour and a half away from their destination in Salisbury, North Carolina, when his cousin somehow got distracted and crashed directly into the back of a flatbed truck, via The Salisbury Post. Scarily enough, one log allegedly made it through the car's windshield. Think "Final Destination 2's" infamous car crash. 
Stevie Wonder's life-changing accident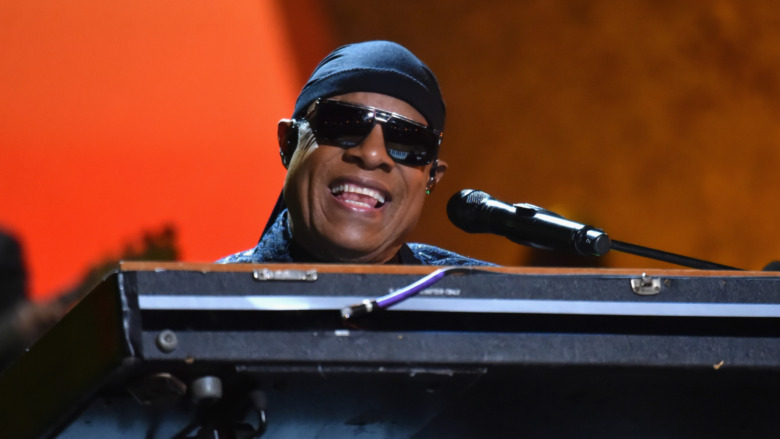 Lester Cohen/Getty Images
In the aftermath of the accident, he had bruises on his head and was bleeding from his injuries. He was taken to a hospital in Winston-Salem, North Carolina, and would spend the next few days in a coma. His prognosis was uncertain then, but his tour manager Ira Tucker was hopeful and decided to sing a few songs to him. It would take a few attempts, but Wonder eventually showed signs of life when he physically responded to the singing, per Song Facts.
An already blind Wonder would unfortunately also lose his sense of taste and smell during his recovery. Lucky for him, it was only temporary, and he regained those senses. He went on to record a dozen albums and recalls his accident as a life-changing moment that shaped his career forever.
"It is significant. I was blessed to come out of it. God gave me life to continue to do things that I would never have done," said Stevie Wonder to Black Doctor.