Singers Who Will Blow Everyone Away In 2017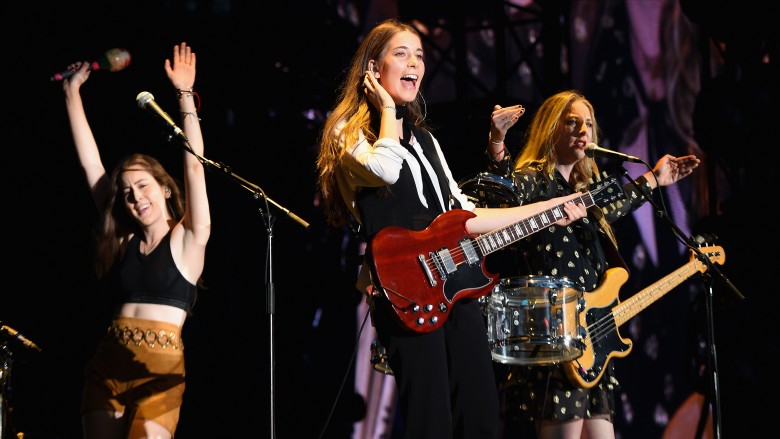 Getty Images
2017 is just getting started, and already this year is proving to be pretty intense. Luckily, music is here to soothe your wild mood swings. These singers, in particular, will own 2017 — prepare your earbuds for ...
Kanye West
Say what you will about Kanye's on-stage meltdowns and apparent inability to keep his mouth shut for even a second — even the possibility of a new album from the self-proclaimed "Yeezus" is enough to win back fans. West's The Life of Pablo follow-up, Turbo Grafx 16, was supposed to be released last year, but word is the album could hit sometime in 2017.
Pete Rock shared a few samples from the new album in December, which harkened back to "The Old Kanye," who conjured up ear candy from obscure R&B and soul music. Of course, because nothing with Kanye is ever predictable, there are also rumors of a Cruel Winter compilation and an album with Drake, so we could get lots of Mr. Kardashian (or none at all) in 2017. We look forward to it — as much as Kanye frustrates us, it's hard to hate an artist who names his album after a forgotten '90s video game system.
Nelly Furtado
It's been awhile since we've heard from Nelly Furtado. After ruling the '00s with slinky R&B jams like "Promiscuous" and "Maneater," Furtado mostly faded from the music scene, releasing periodic albums and turning up occasionally in guest spots for other artists. Otherwise, she truly was like a bird, namely one who wanted nothing to do with people.
But after collaborating with Blood Orange on the track "Hadron Collider" from his acclaimed Freetown Sound album, Furtado looks to be mounting a comeback. Her recently released video for the single "Pipe Dreams" has over 500,000 views on YouTube and her next album, Ride, will drop in March. Could Furtado's return usher in a wave of early '00s nostalgia? Perhaps — has anyone checked on Macy Gray lately?
Zack de la Rocha
Rage Against the Machine hasn't released an album since 2000's Renegades, but news of a solo release from the group's frontman has ignited fans anew.
The El-P produced single "Digging for Windows" dropped last fall, stoking anticipation for more music from the formerly dreadlocked musician/activist. De la Rocha's politically-charged performances with rappers Run the Jewels are only adding fire to the flames. Yep, he's still political — you didn't think Rocha would start crooning love songs as he aged, did you? Besides, with protests seemingly breaking out on a near-daily basis across the country, 2017 seems like the perfect time for Rocha to get out there, open some minds, and not do what you tell him.
TLC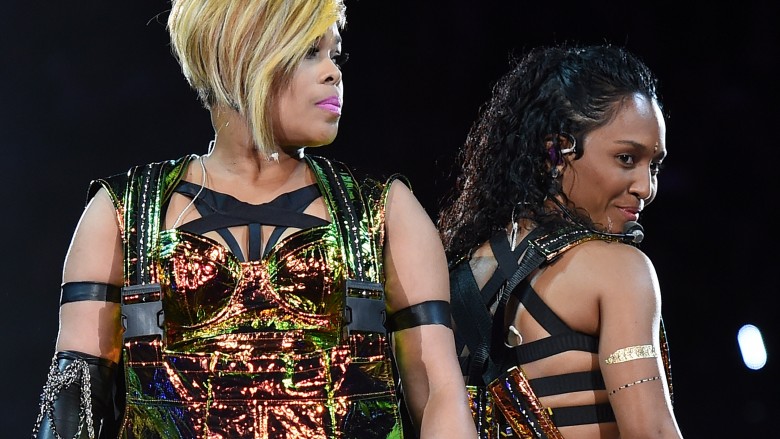 Getty Images
After Kickstarting their long awaited comeback album in 2015, remaining TLC members Rozonda "Chilli" Thomas and Tionne "T-Boz" Watkins promise that new music will hit this year.
With two singles previewed last fall, and a performance of "Sleigh Ride" with Missy Elliott on Taraji P. Henson's holiday special, a comeback of the "CrazySexyCool" duo seems inevitable. While T-Boz and Chili have said this album will be their last, the group's profile has raised in recent years thanks to a VH1 biopic, plus T-Boz's acting turn as a prison inmate on Days of Our Lives. For a while, it seemed like getting a new TLC album was as likely a scrub scoring T-Boz' number. But now, anything's possible. Except for that scrub getting her number. Still not happening.
Bell Biv Devoe
Yep — the group that warned us never to "trust a big butt and a smile" on their '90s staple "Poison" are mounting a comeback. "Run," their first single in 15 years, dropped late last year, and their new single, "I'm Betta" proves BBD are doing their best to bring New Jack Swing back into the hip-hop scene.
With BET's New Edition biopic revealing the tumultuous history of the iconic boy band, Michael Bivins, Ricky Bell, and Ronnie DeVoe's other group seems poised for a comeback. You might want to take precaution once their new album, Three Stripes, drops January 27th.
The Jesus and Mary Chain
One of the defining bands of the indie shoegaze scene is back this March with Damage and Joy, their first album since 1998's Munki. And based on their first single, "Amputation," brothers Jim and William Reid have added some dance beats to their feedback-laden guitar squalls.
Following an appearance at Coachella (where they performed their classic song "Just Like Honey" with Scarlett Johansson) and a few best-of compilations released in the past few years, fans are primed for the dream-pop band's comeback. With a UK and Ireland tour planned for 2017, it's only a matter of time before Jesus and Mary Chain bring their moody magic stateside. Time to pull out your black Doc Martens and tease up your hair — the late-80s are back.
The xx
English indie pop band The xx have delivered the first buzzworthy release of 2017, with their critically acclaimed new album I See You. After building an audience with two albums of intimate, electronic-tinged tunes, their latest release scored the band its first #1 slot on the Top Rock Albums chart.
An appearance on the Kristen Wiig-hosted SNL episode helped announce xx's return after four years, and gave fans a taste of the group's new sound. After pursuing solo projects for several years, the band reconvened and recorded songs inspired by member Jamie Smith's DJ sets. As singer/bassist Oliver Sim told Esquire, "Going to Jamie's DJ sets ... and seeing him make people dance, that kind of made us feel quite envious ... I don't think sad songs necessarily have to make people sad, but we wanted those kinds of hands-in-the-air moments." The xx will definitely be making fans put their hands in the air like they just don't care on their 2017 stadium tour.
Sampha
Singer/songwriter/producer Sampha is on the rise, thanks to his collaborations with artists like Drake, Solange and Jessie Ware. (You might remember his vocals on Drake's "Too Much" and Kanye's "Saint Pablo".) Recently, he blew up the Internet with his breathtaking performance of his new single "No One Knows Me (Like the Piano)" on The Tonight Show.
He's set to release his debut album, Process, in February, and his soulful, confessional tracks have already earned comparisons to Frank Ocean and Stevie Wonder. Get on board now, before Sampha becomes as overplayed as The Weeknd.
Sky Ferreira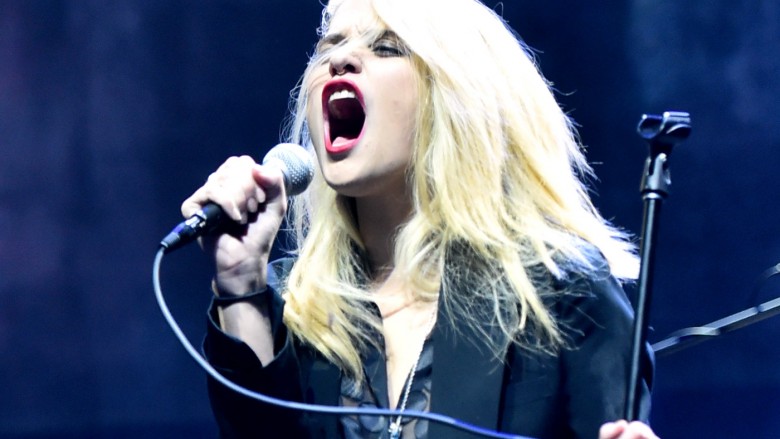 Getty Images
Model/singer Sky Ferreira made a splash in 2013 with her electro-pop album Night Time, My Time. Running the gamut from Joan Jett-esque rock ballads ("You're Not the One") to slinky synth-pop ("24 Hours"), the record built on the promise of Ferreira's breakthrough single, the Dev Hynes-cowritten gem "Everything Is Embarrassing."
A tour with Miley Cyrus followed, leading to the media to salivate over Ferreira's every move. (She earned further headlines in 2016, after LA Weekly apologized for their leering profile that focused more on her beauty than her songwriting skills.) Anticipation for Ferreira's follow-up, Masochism, has been building, spurred by her appearance on the cover of Playboy back in September. After years of being a cult favorite, 2017 could be the year Sky Ferreira hits the, well, stratosphere.
Austra
The Toronto-based band Austra (led by hypnotic frontwoman Katie Stelmanis) is earning raves for its just released album Future Politics. The band's mix of electro-pop, swooping vocals, and politically-charged lyrics are earning comparisons to artists like Sia and Bjork.
Exploring themes of utopia in her lyrics, Stelmanis seeks to offer an alternative to the current tone of "doom and gloom" in pop culture, through shimmering synths and murmuring beats that recall the Blade Runner soundtrack, only peppy. If the future sounds this gorgeous, we definitely want to be a part of it.
Haim
It's been four years since Haim broke big with their breezy, '70s California pop-inflected album Days Are Gone. The four sisters have since remained in the spotlight by touring, contributing to soundtracks, and hanging out in Taylor Swift's squad.
Word is their eagerly awaited sophomore release hits this summer. If the new songs the band showed off while on tour last year are any indication, the '80s vibe of their next album (Prince is said to be an inspiration) is sure to be the perfect accompaniment to your backyard barbecue, beach bonfire, or party at Taylor's place. If, for some reason, Taylor didn't actually invite you, then the beach or backyard will do just fine.