The Two Famous Bands That Rejected Elton John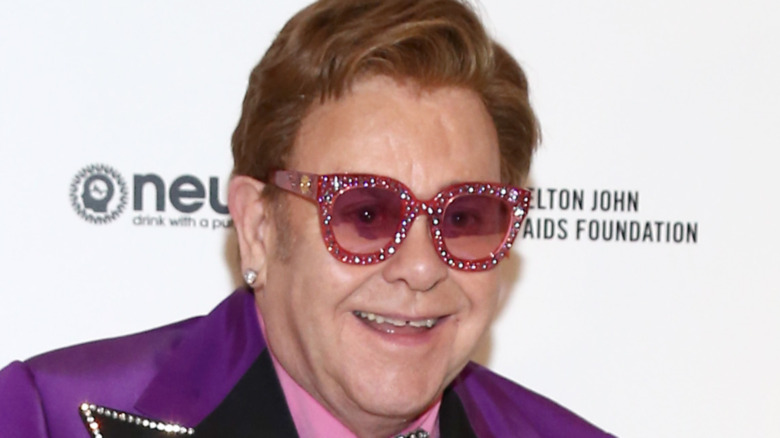 Tommaso Boddi/Getty Images
Given how long Sir Elton John has been making music as a solo artist, it's hard to think of him as anything else as such. But before he befriended his longtime songwriting partner Bernie Taupin and before all the chart-topping hits and Disney movie themes, the man who was born Reginald Kenneth Dwight was a mere sideman with Long John Baldry and his band, Bluesology. Like so many other future rock stars, he indeed came from humble musical beginnings, and it's a testament to his talent and hard work that he's had a musical career that has lasted well over five decades.
Many people may be aware of John's early stint in Bluesology — if you watched his 2019 biopic "Rocketman," that was covered early on in the film, and it's a well-known fact that he got his current name from Bluesology saxophonist Elton Dean and Long John Baldry himself. (And a sitcom horse named Hercules, if you count his middle name.) However, just before he became a proven hitmaker, Sir Elton tried his luck with two up-and-coming bands whose members would later become mainstays of the progressive rock scene in the 1970s. Here's the story of how these bands tried out — and ultimately turned down — a future Rock & Roll Hall of Famer.
Elton John briefly played with prog-rock band Gentle Giant's predecessor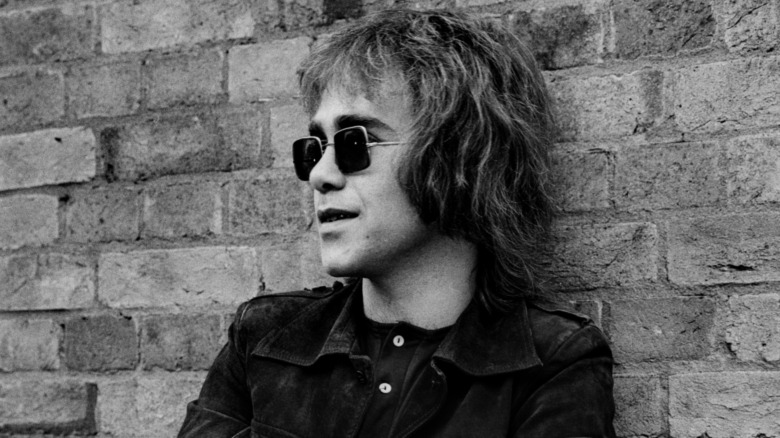 George Wilkes Archive/Getty Images
During his time trying to make it in the music scene as Reg Dwight, the future Elton John spent some time with a band from Portsmouth, England, called Simon Dupree and the Big Sound — which, despite their name, did not actually include anyone named Simon Dupree, as noted on their AllMusic biography. The group was led by brothers Derek, Ray, and Phil Shulman, and while they were originally influenced by American soul singers like Wilson Pickett and Otis Redding, they had shifted to the newer, trippier sounds of psychedelia at the time they recorded their biggest U.K. hit, 1967's "Kites."
In a 2019 interview with Ultimate Classic Rock, Derek Shulman recalled that John enjoyed playing with Simon Dupree as a fill-in for their keyboard player, who had fallen ill. At that time, the band was considering breaking up and "doing something very new," and with that in mind, John played two of his songs for Shulman, in hopes that they'd consider his vision for the new group. Those two tunes — "Skyline Pigeon" and "Your Song" — would eventually become classics, but Shulman didn't feel that they were right for the direction he and his bandmates wanted to go.
Needless to say, John wasn't included in the Shulman brothers' next project — Gentle Giant, which had a successful run in the 1970s prog-rock scene. He did, however, remain friends with his former bandmates, who offered their support as he worked on his debut album, "Empty Sky."
Elton John's vocal style 'didn't seem right' for King Crimson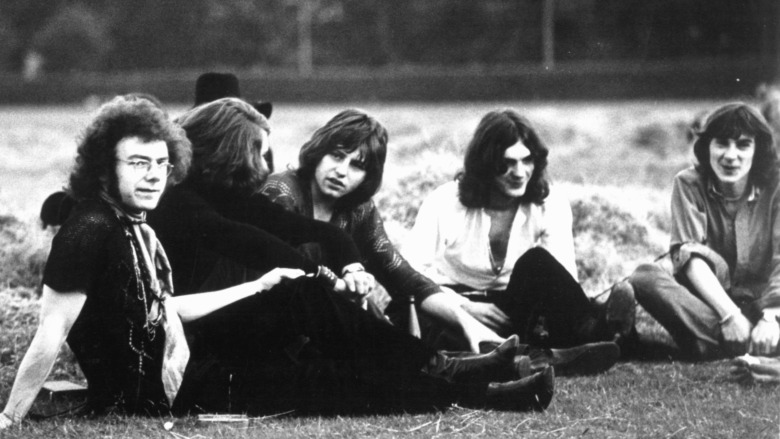 Michael Ochs Archives/Getty Images
With their 1969 debut album, "In the Court of the Crimson King," King Crimson (pictured above) established themselves as one of the first — if not the first — successful progressive rock bands, blending a wide range of musical influences as they helped create a new sub-genre of rock. However, the band's existence was soon hanging by a thread, with several members, including would-be Emerson, Lake & Palmer vocalist/bassist/guitarist Greg Lake, leaving after the album's release. Enter Elton John, who was invited to sing lead vocals for King Crimson's sophomore effort, "In the Wake of Poseidon."
As quoted by Ultimate Classic Rock, the band's lead guitarist, Robert Fripp, wrote in the liner notes of the 1976 compilation "A Young Person's Guide to King Crimson" that John was originally supposed to be paid £250 as a session singer. Being that he was unfamiliar with John's work, he asked a record executive for a copy of the young musician's first album. That was all Fripp needed to hear to decide that John and King Crimson weren't a good fit. "His style didn't seem right for Crimson and the album was poor, so I canceled the sessions," he explained.
As it turned out, both sides turned out better for Fripp's decision — Lake temporarily returned to complete "Poseidon" while John's second, self-titled album helped him break out internationally, peaking at No. 4 on the Billboard 200 early in 1971.