This Was The Net Worth Of Charles Bronson When He Died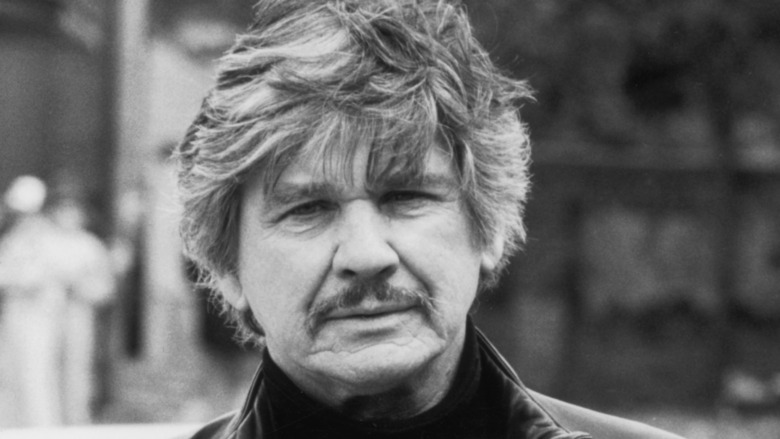 Express Newspapers/Getty Images
When original tough guy and one-time highest-paid actor in the world, according to Celebrity Net Worth, Charles Bronson died in 2003, he had come a long way from his humble beginnings as an uncredited actor in the 1951 film "You're in the Navy Now" and parts in B-movies like "Miss Sadie Thompson" and "Apache."
Born Charles Dennis Buchinsky, Bronson grew up in Pennsylvania with 14 siblings and followed his father, a coal miner, into the occupation, according to Britannica. 
He entered the Air Force during World War II, becoming an aircraft gunner, according to some reports. However, per The New York Times, he worked with the 760th Mess Squadron in Arizona and drove a delivery truck. He then worked odd jobs, including painting scenery, after the war. That position introduced him to acting, and he relocated to California in 1949.
He adopted the last name Bronson for 1955's "Big House, U.S.A," and by the time he appeared in "The Magnificent Seven" with Steve McQueen in 1960, he had begun to cement his position as an action-adventure star. "Death Wish," released in 1974, where he avenges the death of his wife, raised him to cult status. According to the BBC, Bronson was among the top 10 box office stars for four years in a row after its release. 
Death Wish and sequel stardom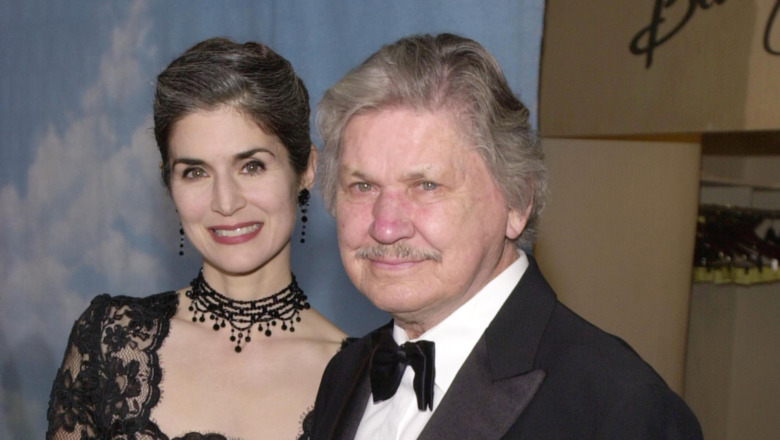 Chris Weeks/Getty Images
Four "Death Wish" sequels continued his tough guy exploits, with the last in 1994 becoming his final theatrical movie release. He continued to act, though, in television series, including the police trilogy, "Family of Cops," in the mid-'90s.
Bronson made a ton of money during the height of his career, taking in $4 million for "The Stone Killer," "Chino," "Death Wish," and "St. Ives." His asking price increased to $1.5 million a film for "Death Wish II" and by 1982's "10 to Midnight," he received $2 million for his work.
But his money didn't just come from his salary. In 1975, he bargained with Warner Bros. to get 10% to 15% of gross receipts from other vehicles, such as movie tickets and rentals — even though that technology was just emerging. His family would sue the studio in 2011 to collect underreported revenue, according to The Hollywood Reporter.
His popularity and business sense netted him a fortune of $65 million by the time he died at 81, according to Celebrity Net Worth. Much of his assets went to his wife, Kim Weeks (the last of three wives and pictured above), who received $1.6 million and an $8 million mansion in Malibu, and his four children, who also received millions of their own.