The Truth About Vincent Gigante's Attempted Murder Of Frank Costello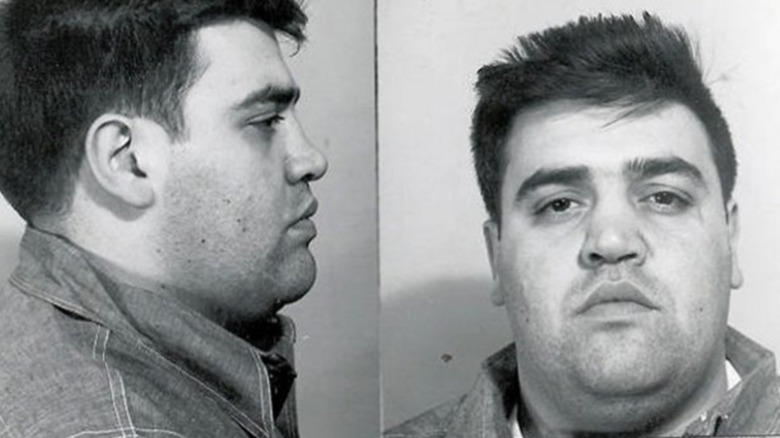 Donaldson Collection/Getty Images
As the head of one of New York's biggest mafia families, Vincent "The Chin" Gigante wasn't a stranger to crime. In fact, his life reads like a mob movie, complete with loansharking, extortion, drug trafficking, and accusations of murder.
But before he became the boss of the Genovese crime family in 1981, Gigante was under the wing of mentor Vito Genovese, who often tasked Gigante with taking care of his dirty deeds (per National Crime Syndicate)
One of those jobs took place on May 2, 1957, when Genovese enlisted the help of Gigante to take a big rival out of the picture. That rival was Frank Costello, who Genovese saw as a strong competitor to reign over NYC's organized crime scene (via Britannica).
On that fateful night, Gigante waited for Costello to return home from dinner with his wife. As Costello entered the building, Gigante pulled up in a black Cadillac and ran after him. According to National Crime Syndicate, Gigante then yelled, "Hey Frank, this one's for you," and fired a shot.
Turns out it was Costello's lucky day, as the bullet grazed his skull and he suffered only a minor injury. After being checked at a local hospital, Costello was released and questioned by the police but claimed to not have seen the shooter. The doorman, however, provided enough of a description about the "stocky, six-foot-tall assailant" to lead the detectives straight to Gigante (via The Mob Museum).
The aftermath of the assassination attempt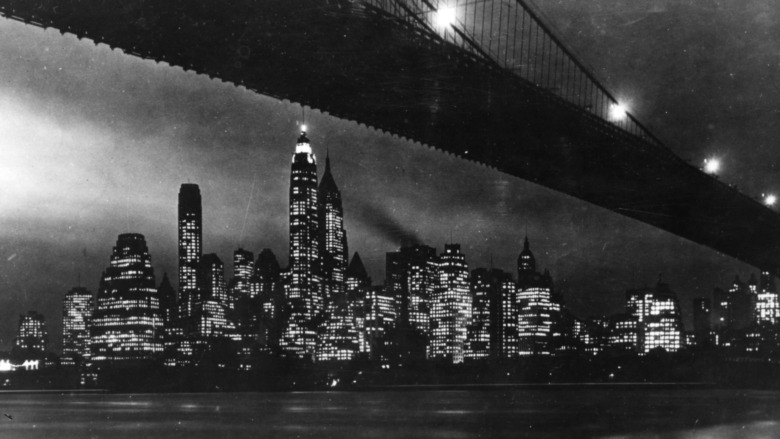 Hulton Archive/Getty Images
Even back then, there were rumors that Costello didn't want to point the finger at Gigante as the shooter. According to The Mob Museum, he refused to cooperate with the investigation or identify his attacker. Gigante was eventually acquitted of all charges in 1958 and, sources say, even thanked Costello outside the courtroom for his silence, according to National Crime Syndicate.
Still, Costello took the hint and decided to retire soon after, clearing the path for Genovese to consolidate his power as a New York boss.
Just a year later, both Gigante and Genovese were convicted of heroin trafficking. After a five-year stint in prison, Gigante came out stronger than ever and was promoted to captain within the Genovese family. Vito Genovese died in prison on Valentine's Day 10 years later (via The Mob Museum). 
As for Costello, he's gone down in history as one of the most infamous mob bosses of all time. Even after retiring, he remained involved in the New York mafia, often serving as a consultant to old associates (via Crime Museum). According to Biography, Costello even served as the inspiration for The Godfather's character, Vito Corleone.