The Heartbreaking Death Of Apollo 11 Astronaut Michael Collins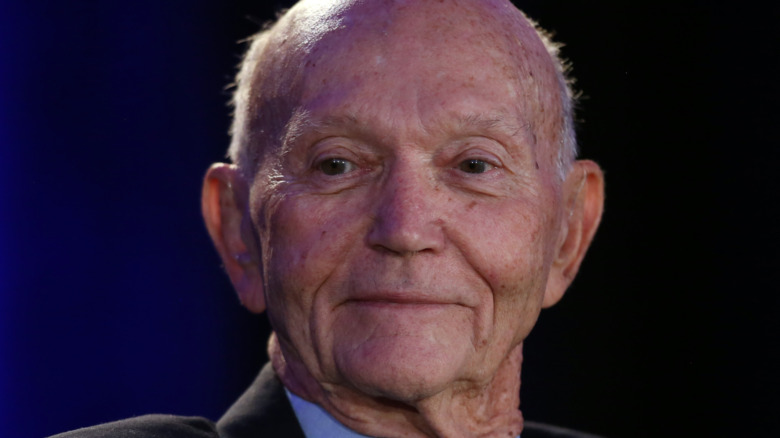 Omar Vega/Getty Images
Astronaut Michael Collins, who famously orbited the moon alone, died at the age of 90 on April 28, reports The Daily Mail. According to a statement posted on his Twitter account, the former astronaut had cancer. "We regret to share that our beloved father and grandfather passed away today, after a valiant battle with cancer. He spent his final days peacefully, with his family by his side," the family shared.
The statement celebrates Collins for taking on major tasks in his life, and his final wishes in how he wanted to be remembered. "Mike always faced the challenges of life with grace and humility, and faced this, his final challenge, in the same way. We will miss him terribly. Yet we also know how lucky Mike felt to have lived the life he did. We will honor his wish for us to celebrate, not mourn, that life."
Per Biography, Collins was one of three men on the Apollo 11 spacecraft who made the historic trip that landed the first humans on the moon on July 20, 1969. He piloted the spacecraft solo, as fellow astronauts Buzz Aldrin and Neil Armstrong set foot on territory that once seemed impossible to man. Although the photo of Aldrin (taken by Armstrong) in his spacesuit is one of the most famous NASA photos (via The Guardian) from that day, Collins had the daunting task of piloting on his own as he looked down at the moon and his crewmates. It is one of the many revered parts of American history.
Pioneering astronaut Michael Collins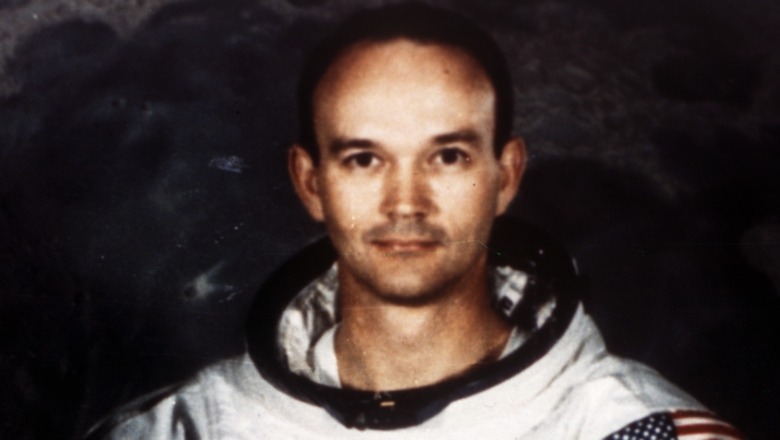 Heritage Images/Getty Images
Biography notes that Collins was born on October 31, 1930, in Rome, Italy. As an army brat, he spent a good part of his early childhood and adolescence living in different countries and cities. Following in his father's footsteps, Collins also decided to get started on a military career, attending the United States Military Academy at West Point and receiving a Bachelor of Science in 1952.
Afterward, he joined the U.S. Air Force and was a fighter pilot. Yet, he had other passions and decided to become an astronaut. By 1963, he was employed by NASA. His first mission was to pilot the Gemini 10 flight in 1966, and his second mission was the biggest of his career — piloting the ship responsible for the historic moon landing in 1969. He retired the following year and went into politics as the Assistant Secretary of State for Public Affairs. Later, he served as a director at the Smithsonian Institution.
In a statement from NASA, the space agency mourned the loss of one of their leading astronauts. "Today the nation lost a true pioneer and lifelong advocate for exploration in astronaut Michael Collins. As pilot of the Apollo 11 command module — some called him 'the loneliest man in history' — while his colleagues walked on the moon for the first time, he helped our nation achieve a defining milestone. He also distinguished himself in the Gemini Program and as an Air Force pilot," the agency wrote.
Collins is survived by his three children and grandchildren.