Why Robbie Williams Left Take That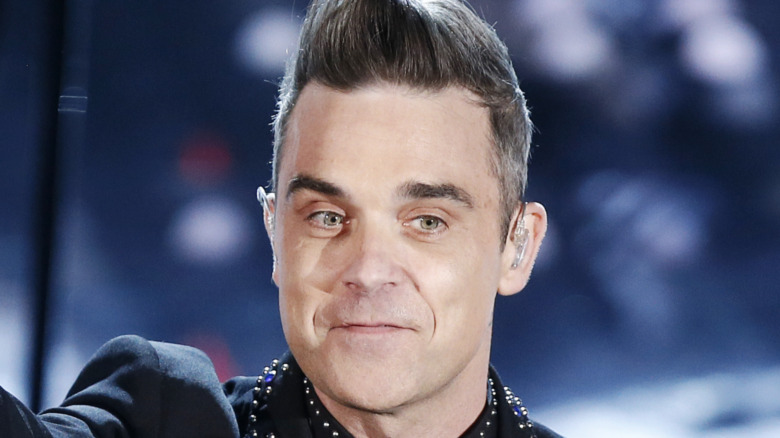 Shutterstock
Take That was one of the most successful and beloved boy bands of the 1990s. With a repertoire of songs such as "Sure" and "Back For Good," the British outfit won fans' hearts around the world. Not only that, but they staged a successful comeback with 2006's "Beautiful World."
When the band reappeared, however, Robbie Williams wasn't in the lineup. He had split from the group in 1995, a year before Take That disbanded in February 1996, per the BBC. Why did he leave?
The youngest member of Take That, Williams would often clash with Gary Barlow, the band's chief songwriter, who has been dubbed by the Mirror "the brains behind the operation." Barlow was and remains an accomplished writer. As Planet Radio reports, he was won five Ivor Novello awards, the Oscars of songwriting and composing. The issue for Williams was that as a result, he was playing second fiddle to Barlow.
Frightening fame and furious feuds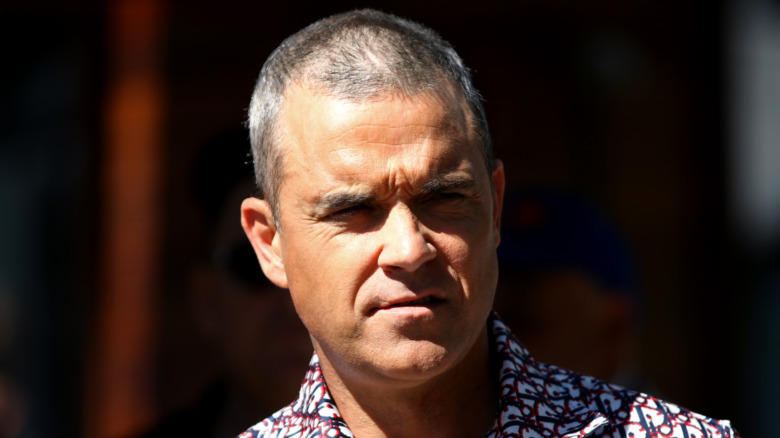 Mark Thompson/Getty Images
While Barlow reportedly wanted to focus on love songs, which seemed to be the key to the band's success, his bandmate wanted to pursue different genres. Williams would explore hip-hop, rap, and other musical expressions in his solo album "Rudebox" (2006), but that just wasn't Take That's style. An intense feud was sparked between the two stars. "My problem has always been with Gary. It was always with Gary ... I wanted to crush him," Williams said in an ITV documentary in 2010 (per The Express). The pressures of fame became too much for the youngest member of the troupe: "It was a scary prospect to be out there among something so huge," reported The Express in December 2019.
According to Smooth Radio, there was also friction as a result of Williams' raucous behavior. Gigwise relates that fellow Take That alumnus Jason Orange precipitated the split. Williams (who had been a big drinker at the time) recalled that Orange told him, "you're going to leave after this tour and what we've decided is, we think it's best you go now, so we can prove we can do this as a four-piece" — similar to an Ozzy Osbourne/Black Sabbath situation.
Though contractual obligations meant it was rather an expensive split, Williams enjoyed tremendous solo success and would reunite on and off with Barlow and company. He left the band a second time in 2011 to continue his solo career, per BBC.