Here's How Much Booker T Is Worth Today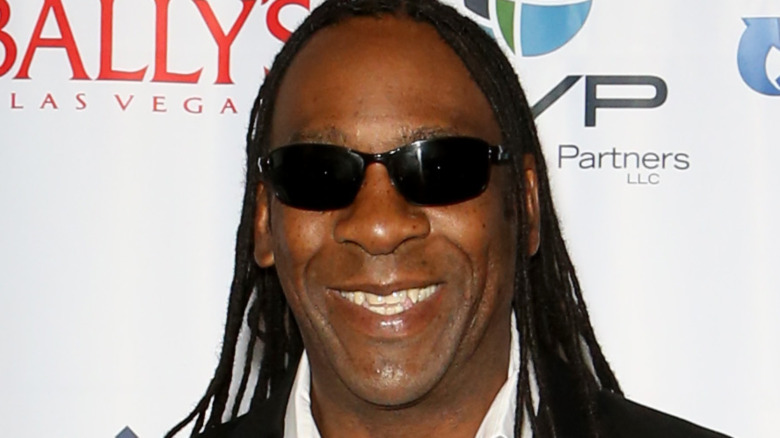 Gabe Ginsberg/Getty Images
Booker T, or Booker Tio Huffman, made it big in the WWE. He entered its Hall of Fame twice, in 2013 and 2019. But before making it on the wrestling mat, he faced a difficult childhood after losing his parents at 13. He'd also spend 19 months in jail for a string of robberies at Houston Wendy's restaurants, according to Sportskeeda.
"I can honestly say it's probably the best thing that ever happened to me in my life that I ended up going to prison," Booker T said to 411Mania. "Because I got a chance to literally just stop and rethink, you know, my whole life. I had two years to rethink about what my life was about, what I wanted my life to be. And I always knew that I was not one of those kids that wanted to be on the corner in my same neighborhood for the rest of my life." 
His brother, Lash "Stevie Ray," got him into wrestling in 1989. Together they took lessons before entering the Texas indie market. From there, both went into World Championship Wrestling (WCW) in 1993 as the tag team Harlem Heat. They'd win the WCW World Tag Team Championship 10 times and often feuded with the Steiner Brothers.
Booker T followed that with a singles career, with his brother's approval, according to Biography, nabbing the WCW World Heavyweight Championship in 2000. 
Booker T wins and wins again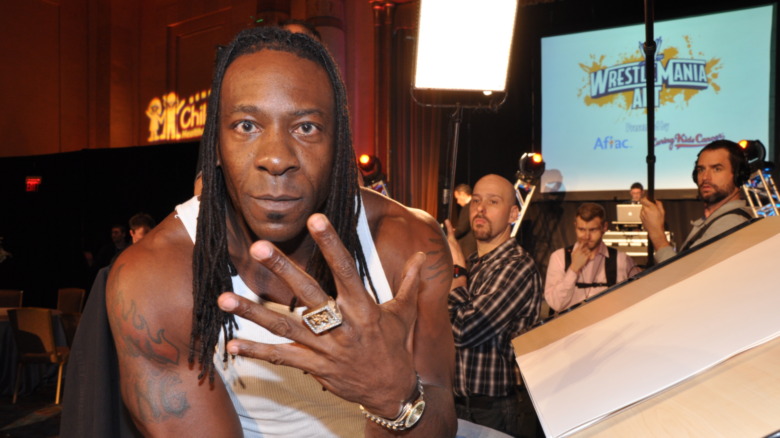 Moses Robinson/Getty Images
Booker T eventually won 21 titles with the WCW — the most in the league's history, according to Celebworth. These include the WCW World Television Championship and the WCW United States Heavyweights Championships. WCW was taken over by the World Wrestling Federation in March 2001 and Booker T would go on to face matches with champions like Stone Cold Steve Austin and The Rock. Booker T won the WWE's King of the Ring Tournament in 2006.
He performed within the WWE until 2007, when he moved to the Total Nonstop Action Wrestling league, according to Bleacher Report, before returning to the WWE in 2011, where he participated in a few matches and also became a commentator.
Besides working with the WWE, Booker T is the owner and founder of Reality of Wrestling, an independent promotion firm in Texas. According to Wealthy Persons, Booker T is worth $6 million. He will be one of the eight wrestling greats featured on A&E's "Biography: WWE Legends" series, with an episode that premieres on May 9.