The Truth About The Queen's $250k Bentley Going To Auction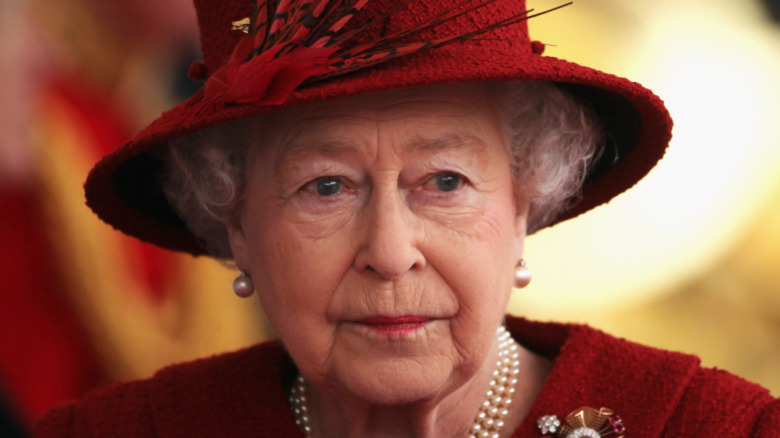 Dan Kitwood/Getty Images
A ride that was once officially fit for royalty has just hit the market. According to The New York Post, one of Queen Elizabeth II's old cars is up for sale. The car was described as a rare, deep green Bentley Mulsanne that the queen used between 2013 and 2015 while in residence at Buckingham Palace. The listing also describes other features of the vehicle, including the car's "burl walnut veneers" along the trim and door panels and its low odometer tally of just 2,000 miles. Its current asking price is a cool $250,000, though the seller noted that it is "extremely rare to find a car with such provenance and history."
The queen is well-known for her love of cars and has a personal collection that is reportedly worth over £10 million ($13.9 million), per Business Insider UK. The British monarch's passion for driving reportedly started when she turned 18 years old and joined the Women's Auxiliary Territorial Service during World War II. While in the ATS, she learned how to repair and rebuild engines as well as change tires, and eventually operated a first-aid truck. According to Biography, she was even referred to as "Princess Auto Mechanic" by the public — though it was more a mark of respect than mockery from a war-weary nation.
The crazy story behind the last car that belonged to Queen Elizabeth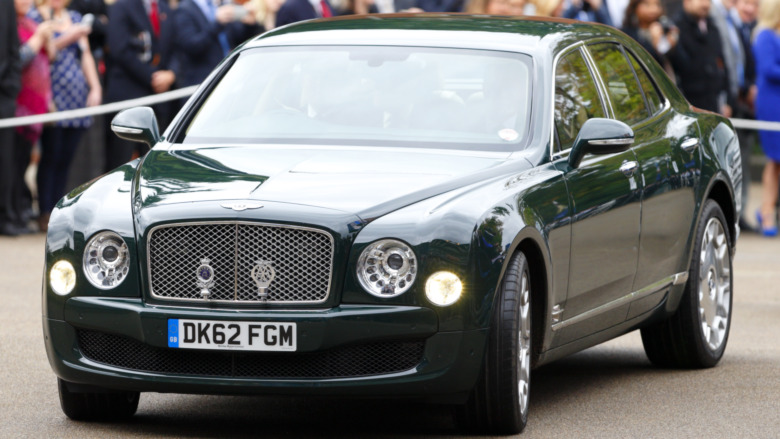 Max Mumby/indigo/Getty Images
This is not the first time that one of Queen Elizabeth's old cars has gone for sale. Several years ago, the reigning monarch decided to part with a similar green 2012 Bentley Mulsanne and returned it to the dealership. Bentley then decided to scrub all traces of the queen's ownership from the vehicle, including the royal crest on the interior wood trim and security upgrades. However, there was one thing that they missed: resetting the GPS history.
According to CNN Business, the new owner noticed something was amiss when he pressed the GPS and saw that the "home" button had already been programmed in — Windsor Castle. He decided to investigate the vehicle's history and learned that the previous occupant had indeed been the queen. According to WWD, the car had even been used in one of the queen's Diamond Jubilee celebrations, and its value was estimated at around $230,000.