The Net Worth Of Elton John May Surprise You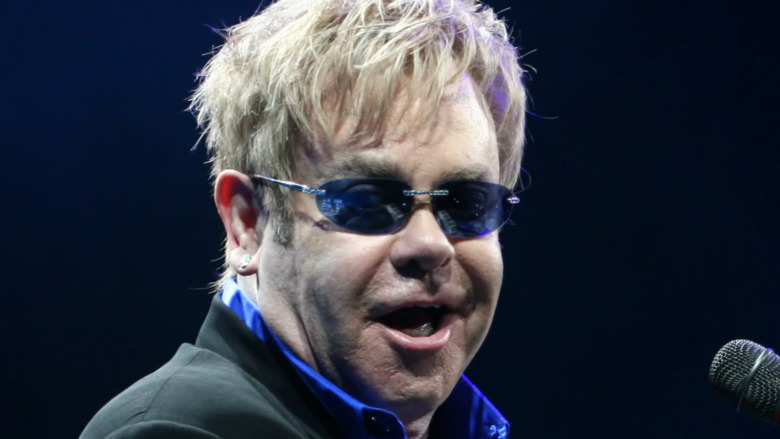 Shutterstock
As you likely already know if you are a music fan, Sir Elton John has had a long and prolific music career. To date, he has released 30 studio albums under his own name, as well as a clutch of other releases that include collaborations, live albums, and official compilations. Though Elton is now famous for hit singles such as "Rocket Man" and "I'm Still Standing," it is worth noting the huge international success of his albums back in the '70s when looking at how the piano man built his fortune. Elton's seventh album alone, 1973's "Goodbye Yellow Brick Road" — featuring such classics as "Benny and the Jets" and "Candle in the Wind" — became a huge international hit, selling more than 30 million copies worldwide, according to Today.
So the question of how Elton first established his wealth is easily answered, and as Celebrity Net Worth explains, Elton has invested well over the years, buying both real estate and valuable pieces of art. However, you don't need to peruse Elton's property portfolio to find out how he has managed to continue accruing wealth in the century that album sales fell through the floor.
Elton John's huge live earnings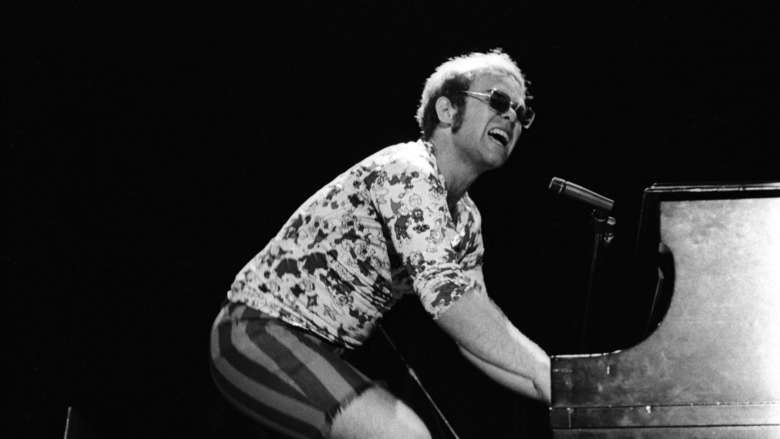 Robert Altman/Getty Images
Elton John has made money from countless creative endeavors and business ventures in the half-century he has been active. But the fact is, we only need to crunch the numbers on two of Elton's most lucrative live projects — that account for almost half of his personal wealth — to show how he has continued to thrive in the 21st century.
The first is Elton's most recent Las Vegas residency, fittingly titled "The Million Dollar Piano," which ran for a total of 207 shows between 2011 and 2018, per The Las Vegas Review-Journal. "The Million Dollar Piano" was Elton's second Las Vegas residency since the turn of the millennium — his first, "Red Piano," ran from 2004 to 2009 — and it was perhaps Elton's previous success that allowed him leverage to negotiate one of the most lucrative live concert deals in history. Per TMZ, Elton, whose concert tickets ranged in price from $55 to $1,000, took 88% of ticket earnings. That worked out at around $500,000 a show — about $100 million during the duration of the residency.
But even easier money comes from Broadway and the hit stage musical version of "The Lion King." Per The Independent, the show, which licenses Elton's songs from the 1994 animated movie, is now the "most lucrative entertainment event in history." By 2014, the musical had earned Elton yet another $100 million, with earnings having increased a third since then. Hakuna matata indeed!
According to Celebrity Net Worth, classic rock piano man Elton John is worth a whopping $500 million, an eye-wateringly large personal fortune that puts him fifth behind such icons as The Beatles, Elvis, Michael Jackson, and Madonna as the richest musical act of all time.