Here's How Much Richie Sambora Is Actually Worth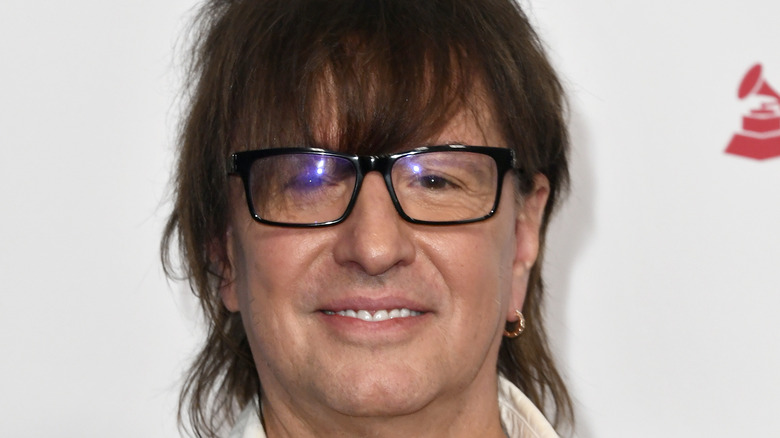 Frazer Harrison/Getty Images
The list of rock stars who are surprisingly poor is surprisingly long. From Billy Joel to Sly Stone to Elton John, quite a few superstar musicians seem to have a retirement plan that's little more than livin' on a prayer. However, the guitarist who cowrote the song from that allusion is in no way hurting for money. Bon Jovi's Richie Sambora cowrote some of the most popular songs of the '80s, '90s, and even well into the 21st century. Thanks to him, we can all join in singing together on some of our most beloved guilty pleasures — songs like "You Give Love a Bad Name," "Wanted Dead or Alive," "Bad Medicine," "It's My Life," and so many other hits that make us wish we'd grown garishly oversized mullets.
But, exactly how handsomely does such a radio-dominating oeuvre pay off in the end? Is the Bon Jovi guitarist sleeping in a bed of roses or out in the gutter? Let's take a look at Richie Sambora's net worth and see.
Richie Sambora is worth more than you probably think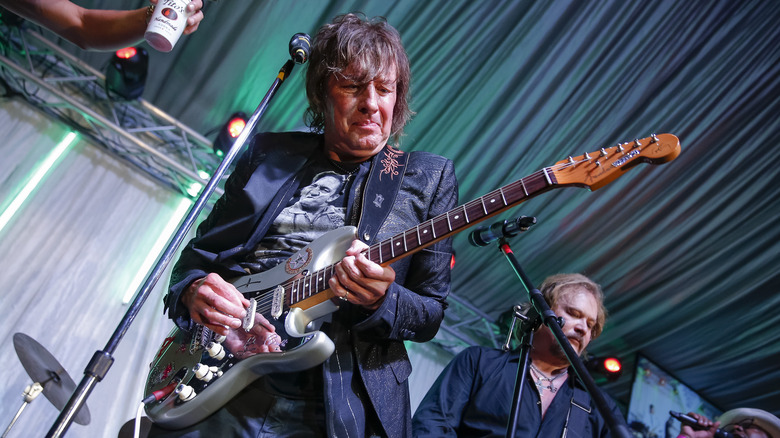 Michael Hickey/Getty Images
You may assume that a band like Bon Jovi has seen better days, but just think: these guys get paid every single time one of those songs gets played on the radio or television or any other media. And if you've ever listened to the classic rock station, you'll know that they play Bon Jovi just about every other song. Sprinkle in a few overplayed hits from Guns N' Roses, AC/DC, and some Zeppelin for credibility, and you've got a classic rock station. Simply put: the guys from Bon Jovi are still raking it in despite not topping the pop charts with new music.
So just how much is Richie Sambora worth these days? The folks over at Celebrity Net Worth calculate his estate at around $100 million. But that fortune isn't the only accolade he's received for his talent. Sambora is also a member of the Songwriters Hall of Fame, class of 2009, and has been featured as a guest guitarist on several non-Bon Jovi records. "He has seen a million faces," writes Celebrity Net Worth, "and rocked them all." And he's got the bank account to show for it.