This Is What Boston Singer Brad Delp's Final Days Were Like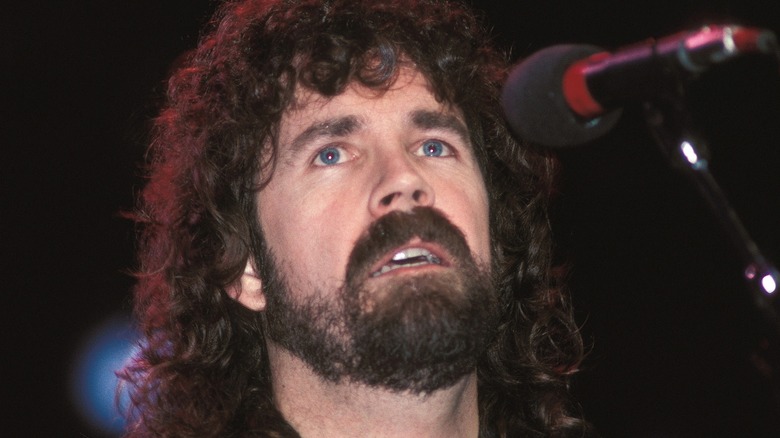 John Atashian/Getty Images
On March 9, 2007, Atkinson, New Hampshire, police came across a chilling sight: Outside the home of Brad Delp, singer and guitarist for the rock band Boston, a car was running with a suicide note inside it. According to Guitar World, attached to the tailpipe of the vehicle was a dryer hose. By following the hose, the officers found Delp sealed in his bathroom. Reportedly, police also found two charcoal grills in his bathtub, which had filled the room with billowing clouds of bluish smoke that spilled into the hall when they broke the door down. Lying dead in the middle of the room was the musician. He was 55 years old.
In life, Delp had been the lead singer and rhythm guitarist for one of the most popular rock bands in American history, having contributed to legendary tracks like "Peace of Mind" and "More Than a Feeling." Prior to his death, he had descended into a spiral of infighting with his bandmates and potentially being a creeper.
If you or anyone you know is having suicidal thoughts, please call the National Suicide Prevention Lifeline​ at​ 1-800-273-TALK (8255)​.
Delp allegedly placed a hidden camera in his female housemate's bedroom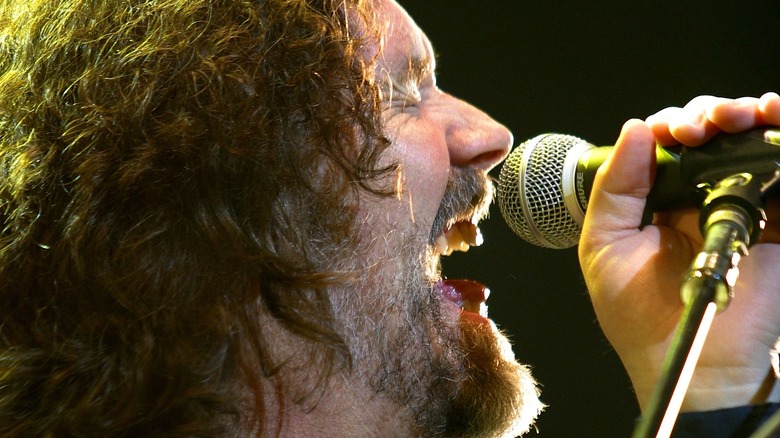 John Atashian/Getty Images
According to The Boston Globe, the final years of Brad Delp's life were spent sharing a home with his fiancée's sister. The relationship was, by all accounts, a purely platonic one, with his roommate, Meg Sullivan, frequently referring to Delp as her "best friend." The nature of the relationship changed overnight, however, on February 28, 2007, when Sullivan discovered a hidden camera in her bedroom, which Delp reportedly admitted to having placed.
Things already weren't great for Delp. He was feuding endlessly with Boston founder Tom Scholz over the lineup and direction of the band (via the Boston Herald), and Meg's sister Pamela had been caught being unfaithful. Yet, allegedly being caught in the act of, at the very least, some pretty severe sexual harassment, seems to have seriously shaken Delp's own view of himself. "I consider myself a decent person who made a dreadful error in judgment," read an email to Meg, in which he begged for her forgiveness. "I take complete and sole responsibility for my present situation," Delp wrote in another message, per Guitar World.
On March 3, Meg — along with her boyfriend Todd Winmill — gave Delp an ultimatum: Tell Pamela the truth by the fifth, or they would. Delp agreed, but on the fifth, he instead went to Home Depot to purchase the tubing. Three days later, he bought the charcoal grills from Walmart.
Delp left behind several letters to various people, including Meg, his children from a previous marriage, and instructions to the police to notify Pamela.
If you or anyone you know is having suicidal thoughts, please call the National Suicide Prevention Lifeline​ at​ 1-800-273-TALK (8255)​.