A Look At Nick Cave's Difficult Childhood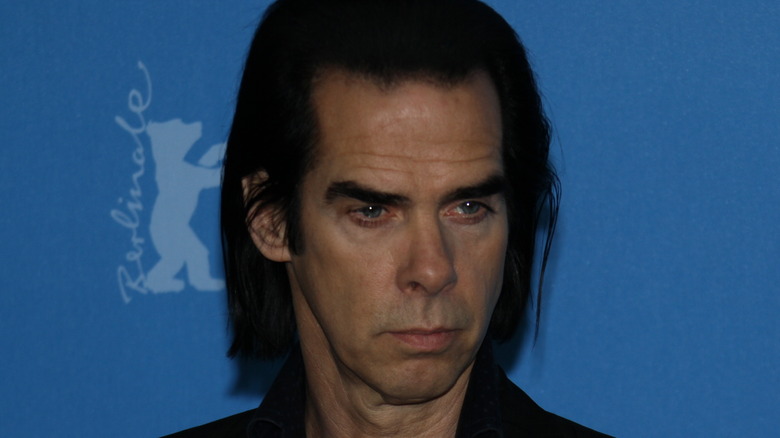 Shutterstock
Back in the early 1980s, when Nick Cave was trying to break into music as the frontman of riotous punk band the Birthday Party and dividing both critics and audiences in the process, could any of his fans ever foresee where the razor-haired Australian would be nearly 40 years later? Still going strong, selling out arenas, and releasing critically acclaimed albums with the Bad Seeds and his long-running collaborator Warren Ellis year after year? To crib an expression common in both Cave's native land and his adoptive home, England: "not bloody likely." Yet Cave, now in his early 60s, remains, and the creativity shows no sign of slowing.
Still, Cave's late blooming has also been beset by tragedy. In 2015, his son, 15-year-old Arthur, died following a 60-foot fall not far from the family's Brighton home, according to the NME. The accident had a profound effect on Cave, and on his art. His 2016 album with the Bad Seeds, "Skeleton Tree," contained the song "Girl In Amber," which, per the same source, Cave reworked to articulate the sense of loss he and his wife, Susie, felt when their son died. 
In the years that have followed, Cave's live performances have also changed: His concerts now typically see the singer embracing scores of fans who join him on stage, a nod to the collective emotional impact of his work. Similarly, Cave has made efforts to connect with his fan base with concerts featuring Q&A sessions. Meanwhile, his mailing list, the Red Hand Files, often sees Cave respond earnestly to his fans' questions concerning love, loss, and living with grief through creativity.
However, personal battles — and loss — have been a constant for Cave throughout his life, as a brief look at his early years reveals.
Nick Cave's early life and the loss of his father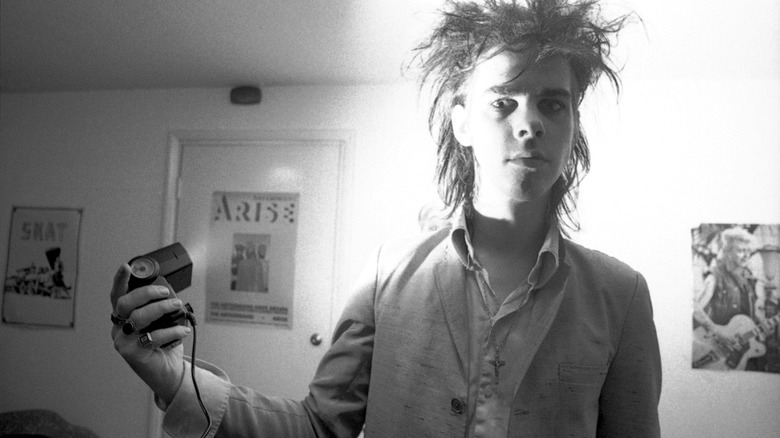 David Corio/Getty Images
The way Nick Cave has dealt with loss later in life — pouring it into his music, facing grief through creative endeavors — is a testament to his emotional maturity. However, Cave's early years were a different story, as many who knew him in the Birthday Party years would attest.
Per The Guardian, Cave was brought up in a typical rural home in Victoria, Australia. His father was a teacher and his mother, a librarian. Cave was a literate and creative child, who, according to The Independent, would be invited into his father's study to be read passages of classic books. He attended church and joined a choir but was eventually expelled from school at the age of 13 for pulling down the underwear of a fellow pupil. He was sent away to boarding school, and throughout his teen years, Cave's rebelliousness and delinquency increased. At the age of 19, Cave was being bailed out of jail by his mother following a burglary charge, when he was told his father was killed in an automobile accident.
"He died at a point in my life when I was most confused," Cave later explained, per the same source. Though the loss triggered a tumultuous decade for the singer, it also fed his creativity. 
"The loss of my father created in my life a vacuum, a space in which my words began to float and collect and find their purpose," he said.