What Was Tawny Kitaen's Net Worth When She Died?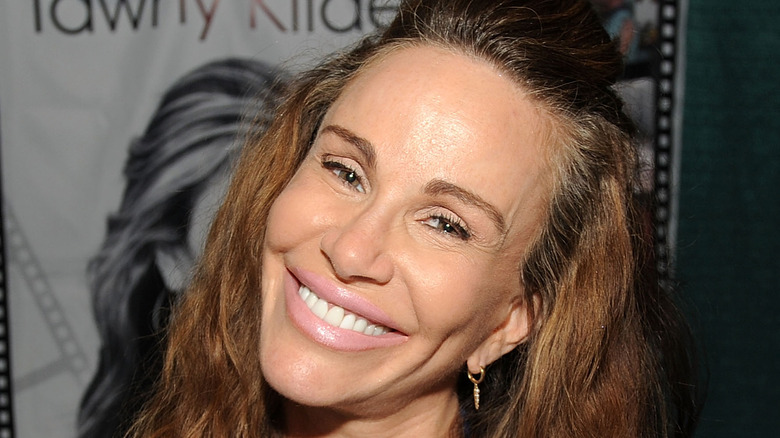 Bobby Bank/Getty Images
Tawny Kitaen became famous in the 1980s for appearing in four music videos for the British band Whitesnake. Kitaen rose to fame just as MTV got big and became the most famous video vixen of the time.
Kitaen's life after her video vixen days had been hard, but she had started working on turning things around. Sadly, Variety reported KItaen died May 7 in her home in Newport Beach, California. She was 59. A cause of death hasn't been reported.
Kitaen, whose real name is Julie, began acting in San Diego at a young age. When she was 12, she insisted everyone call her Tawny. Her first brush with the music industry came when she started dating RATT guitarist Robbin Crosby while she was in high school. The band featured Kitaen on their album's cover.
Her first big break in entertainment was in 1976, when Kitaen appeared on the game show "To Tell the Truth," said TVOverMind. She followed this up with a role in the TV movie "Malibu." She also starred in "Bachelor Party" with Tom Hanks and the erotic adventure thriller "The Perils of Gwendoline," both in 1984, and 2014's "After Midnight." Kitaen had a recurring role on the syndicated series "The New WKRP in Cincinnati" in the early '90s.
She volunteered in domestic abuse centers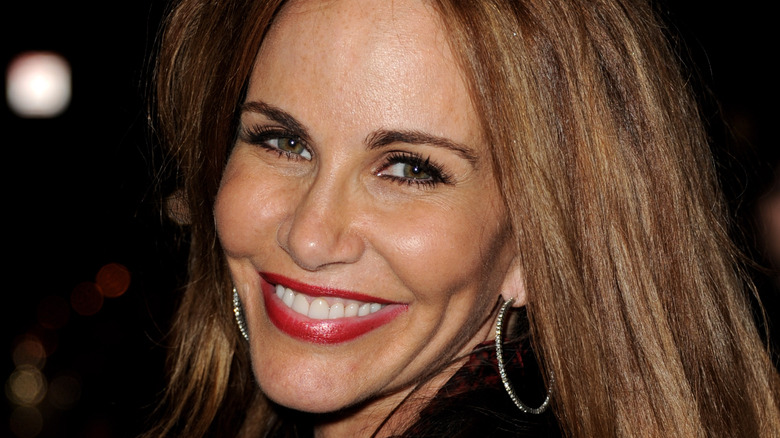 Kevin Winter/Getty Images
Kitaen married Whitesnake frontman David Cloverdale in 1989 before divorcing in 1991. But it was her marriage to Chuck Finley, the Cleaveland Indians pitcher, that made headlines. Kitaen and Finley had daughters, though it was a volatile partnership. Kitaen was arrested in 2002 for spousal abuse. Finley alleged she kicked him with her high heels in the thigh, leg, and arm and then twisted his ear. She denied attacking Finley and the two divorced. Kitaen checked into rehab following the altercation. She appeared on episodes of "Celebrity Rehab" after several run-ins with the law and her stint in rehab. In 2006, Kitaen was arrested for drug possession and was charged with a DUI in 2009.
In the years before her death, Kitaen volunteered at Kathy's House, an organization supporting victims of domestic abuse and runs a shelter. She also served in the board of the alternative counselling center Testimony Life Center.
In recent years, Kitaen continued to appear in movies and reality shows such as "The Surreal Life." Celebrity Net Worth explained that her TV and movie roles and personal appearances meant she had a net worth of $500,000 at the time of her death.
Kitaen may have exemplified the '80s video vixen, but in later life, she was a devoted mother who wanted to help in causes very close to her heart. Deadline reported that Kitaen is survived by her daughters Wynter and Raine.