This Is How Much Sheryl Crow Is Really Worth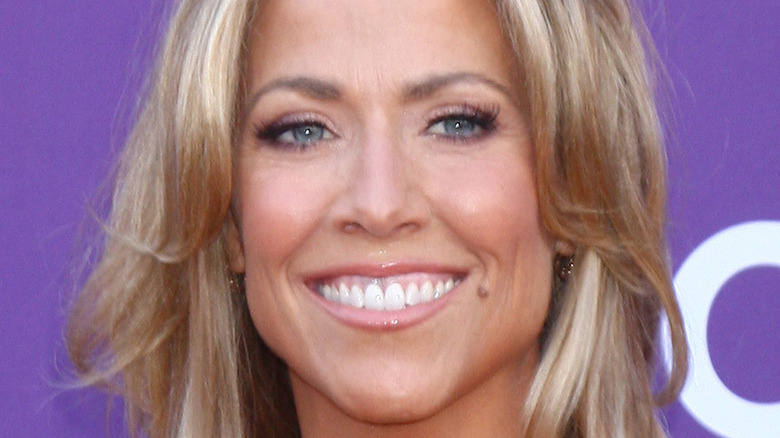 Shutterstock
Listening to music was a bit different in the 1990s. There was no Spotify, no YouTube, no iTunes to download songs directly to some weird, futuristic device that fits in your pocket. If you didn't go to a store and buy a CD, you had to wait for your favorite songs to come on the radio or to see the video on MTV. And if your favorite songs were written by Sheryl Crow, you were in luck. Her hit singles like "All I Wanna Do," "My Favorite Mistake," "If It Makes You Happy," "Strong Enough," "Every Day Is A Winding Road," and many more were all over the pop music stations on the FM airwaves back then.
Her popularity may have waned in the new millennium, but Sheryl Crow hasn't stopped making music. In fact, with eight studio albums released since the year 2000 — her latest being 2019's "Threads" — the bulk of Crow's career is situated in the 21st century. So just how well has her music paid off? Is she one of those formerly popular musicians who are poorer than you thought? Let's take a look at her net worth and see.
Sheryl Crow is worth more than you probably think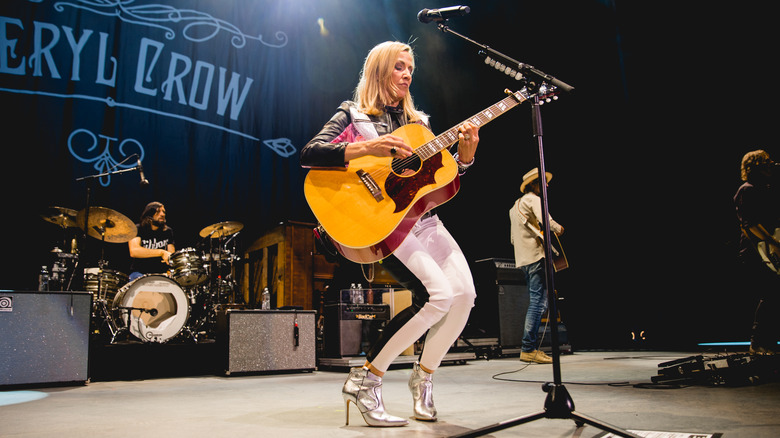 Shutterstock
After the release of "Threads" in 2019, which she said was to be her final album, Crow told the BBC just how difficult it was to break out as a solo female artist at the height of the grunge era: "I came out when everything was grunge and I felt like a man without a country." She said that the "cool kids" were listening to alt-rock stars like Kurt Cobain, Courtney Love, Beck, and more, and she felt like she was worlds away from what those musicians were doing.
But she stayed true to herself and her sound, and it paid off. And handsomely, at that. According to Celebrity Net Worth, Sheryl Crow finds herself sitting on a $70 million fortune here in the third decade of the 21st century, and more than 30 years after she last had a top ten single on the radio. So if all she wants to do is have some fun, she shouldn't have any problems funding it. But even though she's done releasing albums, she hasn't gone completely silent. "I'm sure I'll keep making music," she told the BBC, "because I'm just one of those people that can't not write."