The Truth About Sharon Tate And Roman Polanski's Marriage
Evening Standard/Getty Images
Sharon Tate and Roman Polanski were one of the most glamorous and popular couples in Hollywood in the Swinging Sixties. She was the glamorous, doll-like rising star of movies like the cult classic "Valley of the Dolls" and "Don't Make Waves." He was the up-and-coming director of 1965's "Repulsion." The pair collaborated when Tate starred in Polanski's 1967 movie "The Fearless Vampire Killers," which led to their January 20, 1968 marriage and the false start to a happily ever after (via Refinery29).
Of course, things didn't exactly play out like they did in Quentin Tarantino's 2019 fairytale movie "Once Upon A Time in Hollywood." On August 9, 1969, Tate was brutally and tragically murdered in her Cielo Drive home by members of the Charles Manson's Manson Family cult, as reported by The New York Times. Less than a decade later, Polanski fled the United States to live as an exile in France while awaiting sentencing for unlawful intercourse with a minor, per The Washington Post.
Tate and Polanski were married for less than two years before her death, but here's a brief glimpse into the ups and downs of their time together.
Roman Polanski and Sharon Tate found love while she was in a relationship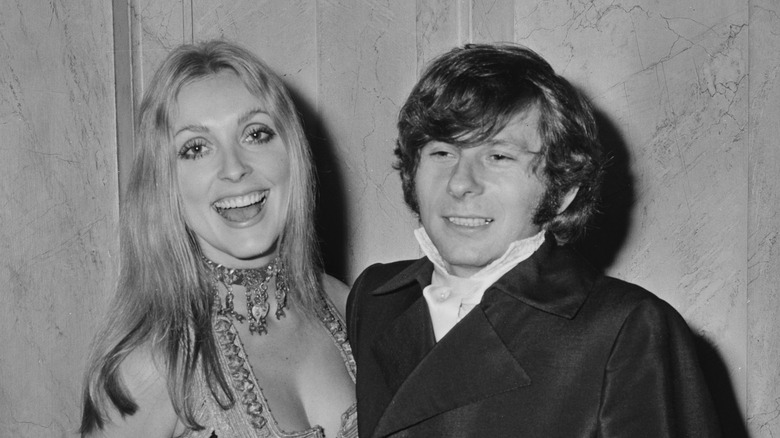 Joe Bangay/Getty Images
Some of the earliest days of Sharon Tate and Roman Polanski's love story took place in London, while they were filming the 1967 movie "The Fearless Vampire Killers." According to Sam Wasson's 2020 book "The Big Goodbye: Chinatown and the Last Years of Hollywood" (via IndieWire), Tate was in a relationship with celebrity hairstylist Jay Sebring at the time, though he was reportedly cheating on her on a regular basis, despite being "completely in love with her." "She tried to reason with herself, free love was natural and therefore good," Wasson wrote, "and since she had come to London, she had heard so many sophisticates, people like Roman Polanski, denigrate middle-class American hang-ups like fidelity that she had almost come to agree with them herself, at least for tonight."
Polanski and Tate's connection grew into love and marriage. "Sharon absolutely adored Roman," Tate's sister, Debra Tate, told The New York Times in 2018. "She was head over heels in love with Roman. There are a whole lot of people that have said things, but it's pure fabrication. Roman and Sharon were a true love story, that's what I observed."
Despite their happy, hippie life in Los Angeles, Sharon Tate was not pleased about Roman Polanski's infidelity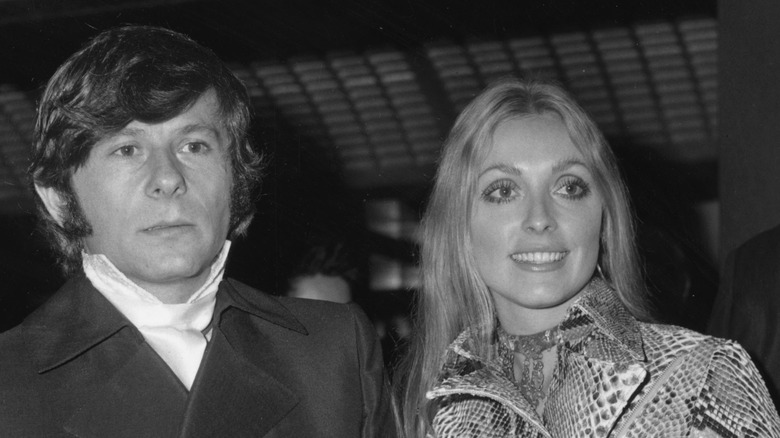 William Milsom/Getty Images
After their marriage, Roman Polanski and Sharon Tate moved from London back to Los Angeles. They quickly became part of a large social circle that included movie stars, rock stars, folk singers, heiresses, and other Hollywood bigwigs. "Here in L.A.," Polanski later recalled, per Sam Wasson's "The Big Goodbye: Chinatown and the Last Years of Hollywood" (via IndieWire), "there were no skyscrapers; it was countrified living with all the desirable advantages of a city."
Still, they had to spend time apart due to their respective filming schedules, and Polanski embraced the "free love" lifestyle, while Tate did not. According to Greg King's 2016 book "Sharon Tate and the Manson Murders," Polanski referred to Tate's displeasure at his infidelity as "Sharon's big hang-up." In a 2005 article for The Sunday Times, journalist Peter Evans quoted Tate as saying "We have a good arrangement. Roman lies to me and I pretend to believe him."
Even so, according to "The Big Goodbye," film executive Robert Evans once referred to Tate and Polanski as "just about the only really happy married couple in Hollywood."