The Least Popular Member Of KISS Might Surprise You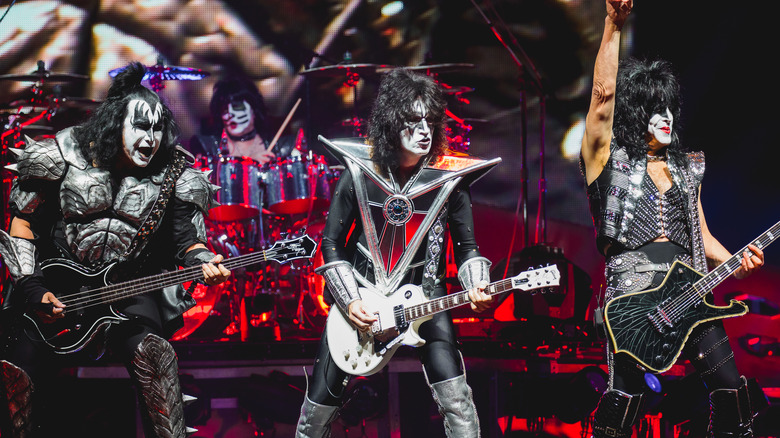 Shutterstock
The '70s was a poignant period for the rise of hard rock and heavy metal music. So many revered and highly celebrated bands rose out of that time period and gave music lovers around the world some of the best classic rock hits. One of them being KISS — the New York City band known for being clad in leather and heavily caked in sugar skull makeup. KISS consists of four members (albeit some have gone and returned, and left again), and the originals are bassist Gene Simmons, lead vocalist Paul Stanley, drummer Peter Criss, and guitarist Ace Frehley. 
Frehley and Criss would leave the band in the early '80s, and they were replaced with Tommy Thayer and Eric Singer, respectively. And that's not all, there were a few other members that had brief stints, per Rock and Roll Garage. This begs the question, of all these members, how do fans rank them? Here at Grunge, we surveyed 688 people on which member of the legendary KISS band they didn't like, and the result was... shocking.
The most famous member is also the least popular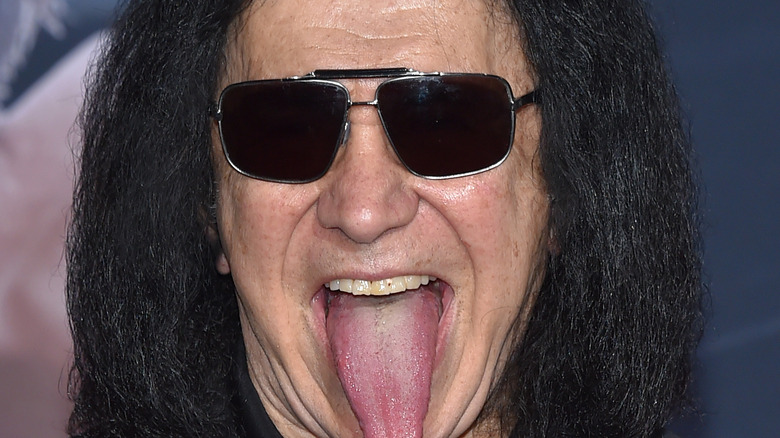 Shutterstock
Surprise! Despite being the most recognizable face of the band and the richest member, the survey says Gene Simmons is the least popular member of KISS. Based on our survey, 47.53% of our participants chose the famous bassist as the member of the band they just could not stand. Tough luck to the man that co-founded the band they love anyway.
Another surprise is the second least popular member. With 21.80% of the vote, pollsters said Tommy Thayer comes after Simmons. And if that has to do with the fact that he was a replacement band member, then it shouldn't be a surprise that Eric Singer follows him with 18.46% of the vote. In conclusion, being an original co-founder of the band paid off for Paul Stanley as only 12.21% of respondents chose him as a KISS member they couldn't stand.
Criss and Frehley were not included in the survey, so the results might've been different. Yet, based off the whopping responses against Simmons, maybe it wouldn't have.