Here Are Kobe Bryant's Final Texts To Michael Jordan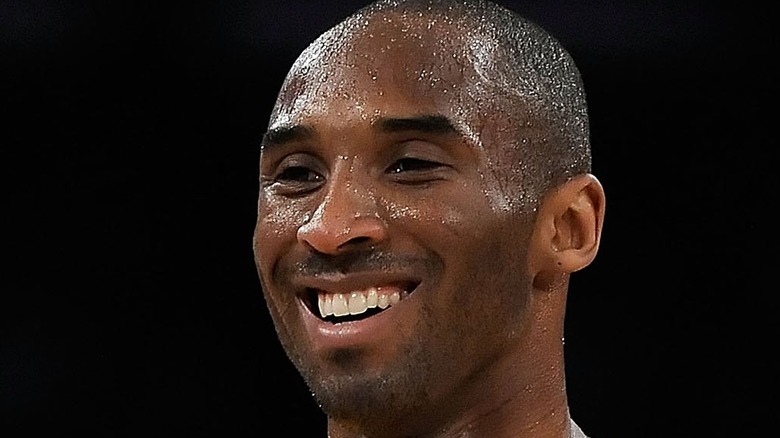 Kevork Djansezian/Getty Images
For much of his 20-season NBA career, Kobe Bryant had to deal with comparisons to the player often hailed as the greatest of all time — Michael Jordan. Aside from their shared ability to take over a game with their all-around brilliance, they were both fierce competitors who led their respective teams to multiple championships. Behind the scenes, however, they quietly shared a brotherly love for each other, as documented by ESPN. They may have come from different generations as basketball players, but the mutual respect was undeniable.
When Bryant, his 13-year-old daughter Gianna, and seven others died in a helicopter crash on January 26, 2020, Jordan was devastated, and it showed when he gave a tearful eulogy to the Los Angeles Lakers legend at his public memorial almost a month later. During his speech, he confirmed that he and Bryant were "very close friends"  and that his initial annoyance with the younger player eventually "turned into love," with Bryant frequently seeking Jordan's advice and putting it into practice.
With Jordan set to induct Bryant to the Naismith Basketball Hall of Fame on May 15, 2021, the former Chicago Bulls and Washington Wizards superstar recently revealed the last text messages Bryant had sent him before his death. On the surface, the messages may have simply been a case of two close friends catching up with each other, but as Jordan explained, there was a deeper meaning behind the very last of these texts.
Bryant showed his 'competitive nature' in his final text to Jordan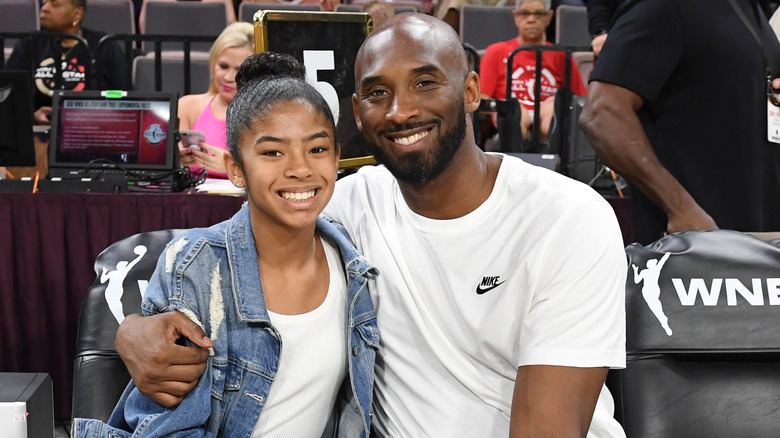 Ethan Miller/Getty Images
Speaking to ESPN's Jackie MacMullan, Jordan remained emotional as he shared the final text conversation between him and Bryant, which took place in the early afternoon of December 8, 2019. It started with Bryant touching base on Jordan's new Cincoro Tequila brand, as he had been sent a bottle during the product's launch; he described the tequila as "awesome," and Jordan thanked him for the positive feedback. Both men then asked about each other's families, and after they confirmed that things were "all good" and exchanged best wishes for the holidays, the conversation transitioned to the topic of Bryant's role as his daughter Gianna's basketball coach.
"Hey coach, I'm sitting on the bench right now, and we're blowing this team out. 45-8," Bryant texted. That was the last message he ever sent Jordan, and he told MacMullan that he loves the text because "it shows Kobe's competitive nature." He went on to highlight how Bryant had an "identical" style of play to his and looked back on how his longtime friend "stayed true to his course" throughout his two-decade-long professional career.
Jordan later revealed that he still can't delete Bryant's number from his phone, even if it's been well over a year since his death. And we can understand why — as Jordan himself admitted, Bryant may have been like an annoying little brother at times, but he "paid [him] the highest respect" by trying to be like Mike and being pretty darn good at it.