Was Stacy Peterson's Body Ever Found?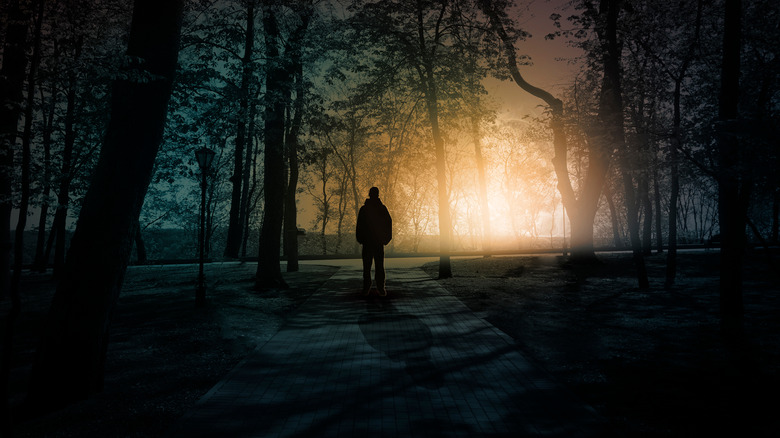 Shutterstock
On October 28th, 2007, a young Illinois mother of two named Stacy Peterson was supposed to help her sister paint her home. She never arrived. Stacy, who was just 23 years old, was never seen again, and has been presumed dead. Her husband, a former Bolingbrook, Illinois police sergeant named Drew Peterson, was an immediate person of interest in the case, but was never charged with the death of Stacy, his fourth wife.
However, Stacy's sister, Cassandra Cales, has said that not only does she believe Drew is responsible, but that she knows where he disposed of her body: "In the Sanitary and Shipping Canal, after having dropped off his step-brother ... I have sonar images of her lifeless body on the bottom of the riverbed, which I will never release. That is not how I want the world to remember my beautiful sister," Cales wrote on Facebook (via NBC Chicago). She also set up a Go Fund Me page in 2018 to help fund the search for Stacy Peterson's remains.
Drew Peterson was convicted of murdering his third wife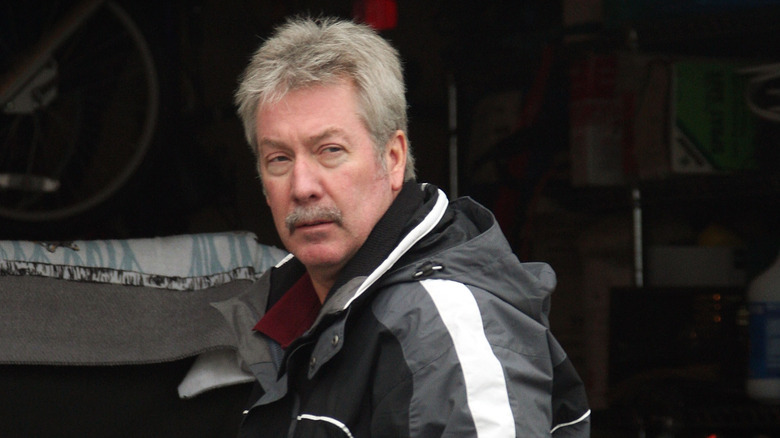 Scott Olson/Getty Images
Although Drew Peterson was never charged with Stacy's murder, as her body has yet to be found, he is currently serving a 38-year sentence for the murder of his third wife, Kathleen Savio, who was found dead in a dry bathtub in 2004 with bruises on her body. He had a history of being controlling and abusive with Stacy, as well as his other three wives, according to A&E. Many friends and family confirmed that Stacy was fearful of her husband, and had told friends she wanted a divorce and was afraid that he might kill her. 
Although it has been over a decade since her disappearance, Cales has never let up her search to find her sister's remains and lay her to rest. In May of 2021, she enlisted the help of local authorities, divers, and a sonar team to search the Cal-Sag channel, per ABC 7 Chicago. 
"Images that we saw could be consistent with possibly human remains, such as bone. The next step would be that either someone with the local authorities up there would put some divers in the water. To try to follow up on it, so they could actually pull something up and actually have it tested," Fon du Lac Park District Police Chief Michael Johnson told 25 News, adding they may be asked back to search the 21-foot deep water near the Lockport Dam again with divers.