Mozart Died Penniless. Here's Why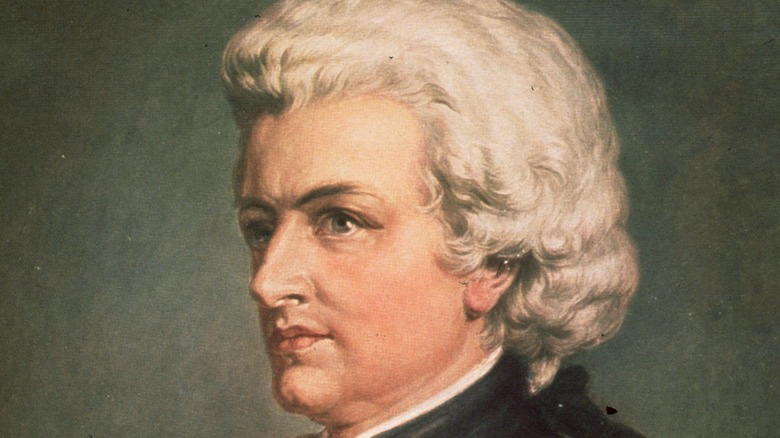 Hulton Archive/Getty Images
Although composers do not tend to be A-list celebrities these days, Wolfgang Amadeus Mozart remains a household name over two centuries after his death. But even the world's greatest artistic geniuses are not exempt from money troubles.
According to Biography, the composer was earning up to 10,000 florins annually by the time he reached his 30s. Compared to laborers' typical salary of 25 florins at that time, Mozart was living comfortably in the richest sector of society in Vienna. Biography also reports that Mozart once earned 1,000 florins for a single concert performance.
Because of Mozart's status, he often rubbed shoulders with the fanciest members of Austria's upper echelon, and he was both expected and emboldened to live lavishly himself. He and his wife, Constanze, sent their son to private school and threw extravagant parties. Although the family were ultimately forced to move out to one of Vienna's less expensive suburbs, they continued to spend large amounts of money. According to some historians, Mozart may have gambled away large quantities of cash. And despite his high pay for certain upper-crust performances, Mozart was a freelancer, so his income was often inconsistent and unpredictable.
Despite the money and acclaim Mozart garnered as one of the world's composers, his earnings could not keep up with his spending habits. 
Wolfgang Amadeus Mozart lived beyond his means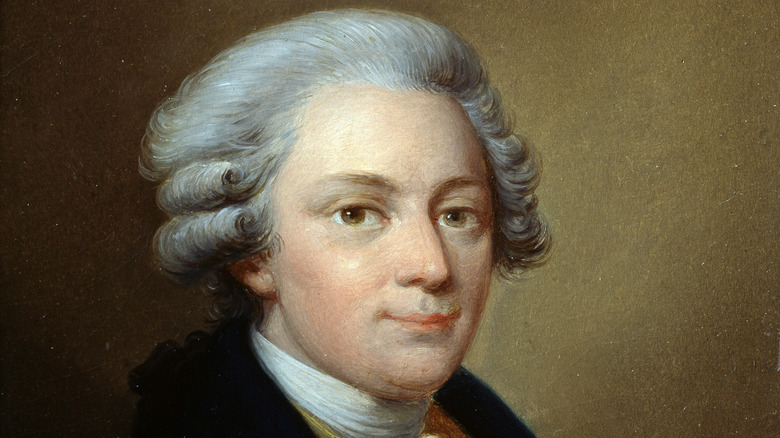 Heritage Images/Getty Images
According to Biography, Wolfgang Amadeus Mozart's financial turmoil intensified around 1788, when his wife, Constanze, repeatedly fell ill and came close to death. Mozart.com reports that Constanze suffered from "ulcerated varicose veins" and that she stayed at fancy health spas for long stretches of treatment and rehabilitation.
Mozart had no choice but to beg friends and family for loans. "Should you, my best friend and brother, desert me, I shall be exceedingly unhappy and innocently doomed with my poor sick wife and child," Mozart reportedly wrote to his brother, Mason Michael Buchberg.
Meanwhile, the musical fashions of the time were evolving and leaving Mozart behind, per Biography. As were some of the composer's wealthiest clients, who objected to Austria's involvement in several wars. Still, the final years of Mozart's life looked as promising and prosperous as ever. Mozart composed several highly respected works, including the opera "The Magic Flute." But in September 1791, a few months after the opera premiered, Mozart died of causes that remain unknown.
After Mozart's death, his wife paid off their debts and was left in a dire financial situation once more. But she got to work on a series of projects that honored her late husband's legacy, including commemorative concerts and a biography of the composer written by her second husband. As a result of these projects and their success, Mozart's former wife never had to worry about money again.