How Much It Really Cost For Grace Kelly To Become A Princess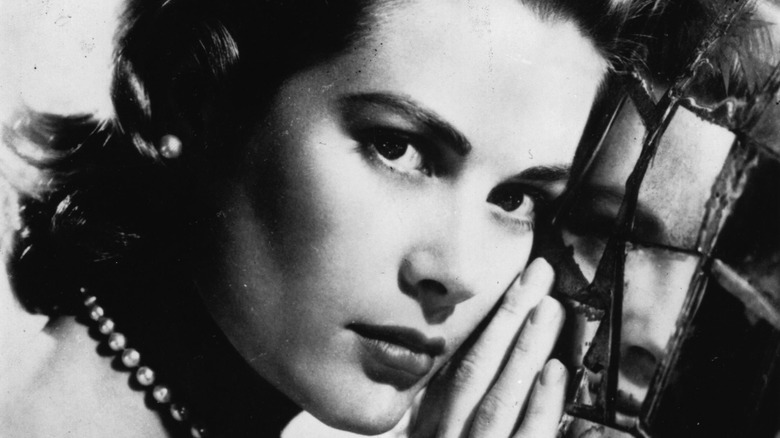 Keystone/Getty Images
There are few stars in the history of Hollywood as iconic as Grace Kelly. The Philadelphia-born actress's short-lived but stunning career saw her team up with fellow Tinseltown heavyweights such as Clark Gable and Alfred Hitchcock. She immortalized herself with roles in classic movies such as "The Country Girl" and "Dial M For Murder."
Sadly, Grace Kelly died on September 14, 1982, aged just 52, after sustaining heavy injuries in a car crash. According to People, the princess experienced a stroke, and her car skidded over a ravine. She died from a brain hemorrhage the next day. That was just one aspect of her extraordinary life, though, as she retired from acting to become a princess of Monaco, and, predictably, it was not a cheap process.
Kelly first planned to meet Prince Rainier III of Monaco in 1955, on a train bound for the Cannes Film Festival. According to Biography, at the time of their first fateful encounter, Kelly had just won the Best Actress Oscar for "The Country Girl," while the prince had recently ascended to the throne of Monaco on the death of Prince Louis II, his grandfather. Needless to say, it took some negotiation to arrange a meeting between the two VIPs, but Pierre Galante, editor of Paris Match magazine, was seemingly able to make it happen. 
A fateful meeting and a steep dowry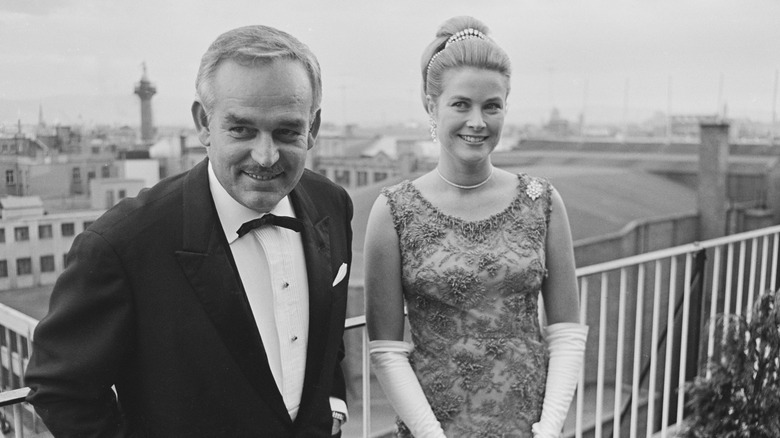 Philip Townsend/Getty Images
There were hiccups along the way (a minor traffic incident supposedly involving some overly-demonstrative photographers and a loss of power on the train), but eventually, they met at the prince's private gardens (under the watchful eye of the magazine).
Galante's wife, movie legend Olivia de Havilland, reported that Kelly was "in a state of enchantment" after meeting the prince (per Biography). After further visits to each others' homes and family meetings, the pair were soon engaged, marrying the next year. The ostentatious event took place at the Cathedral of St. Nicholas in Monaco, over a period of 48 hours: there was a civil ceremony on April 18, 1956, and a religious ceremony the next day.
As reported by The Vintage News, the Prince's high-profile family had exacting standards, and a classically beautiful, classy woman like Kelly certainly fitted them. Nevertheless, the royals of Monaco weren't exactly flush with cash at the time, and reportedly demanded a $2 million dowry. Luckily, the soon-to-be Princess Grace's father, John B. Kelly Sr., could afford to seal the deal, having made his fortune as a star oarsman and owner of a construction company.