Here's The Hollywood Con Queen's Surprising Identity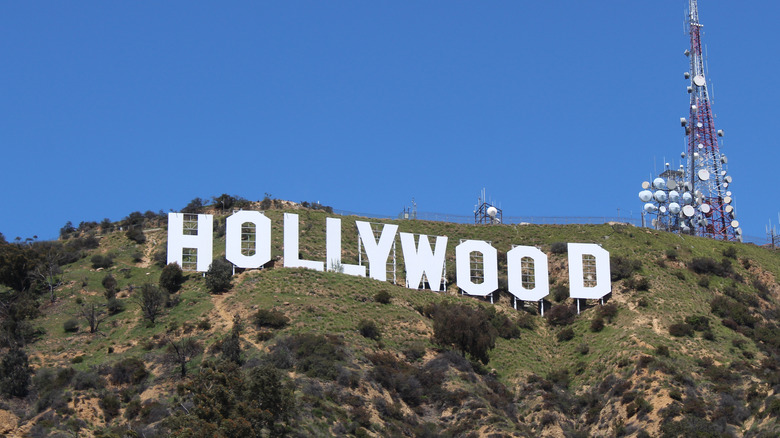 Shutterstock
A bizarre and long-running scheme by a mysterious entity went unsolved until a Vanity Fair exposé unmasked the identity of the notorious Hollywood Con Queen. There was speculation that some clandestine organization or someone in the industry with an ax to grind was involved because of their industry knowledge. But few were prepared for the reality that one person, Hargobind Punjabi Tahilramani, seemingly pulled off this elaborate and baffling scheme.
Tahilramani, aka Gavin Ambani, aka Gobind Lal Tahil, aka Anand Sippy, aka the Hollywood Con Queen, allegedly swindled Hollywood hopefuls by impersonating prominent women in the entertainment industry like Deborah Snyder and Wendi Deng. He reportedly catfished hundreds of gig workers primarily through telephone conversations for years by manipulating them into traveling to Jakarta on their own dime for film projects that did not exist with the promise of reimbursements that never happened (via Nightline).
Tahilramani also pressured male actors, stunt doubles, and fitness models into phone sex sessions, equating them to running lines, or auditions, then threatening to fire the offended if they complained. Meanwhile, he was living another life as a food influencer in Manchester, England. He is from an affluent background; his father was Lal C. Tahilramani, a 1980s film producer and scriptwriter, and he attended an elite school in Jakarta (via Vanity Fair).
Hargobind Punjabi Tahilramani has a history of alleged cons
The 41-year-old Indonesian came to the U.S. at 18 and attended several colleges, including L.A. City College and Cal State University, where he was active in competitive speech and debate until they caught him plagiarizing. According to the Vanity Fair piece, he tried to get out of it by pretending to be Cate Blanchett calling as a character reference. While in college, he was among a group charged with misappropriation of school funds, and then he reportedly committed check fraud in Las Vegas.
Appearing to love the sweet taste of white-collar crime, Hargobind Punjabi Tahilramani returned to Indonesia and spent time in prison after his family had him charged with embezzlement. While imprisoned, he targeted the U.S. Embassy in Jakarta by calling in a bomb threat from a mobile phone illegally kept in his cell. This stunt extended his sentence, and prisoners whose phones they also confiscated beat him.
An article published via The Hollywood Reporter said a joint effort through the FBI, K2 Integrity, Indonesian, and British law enforcement agencies finally arrested Tahilramani on November 26, 2020, in Manchester, England and he will be extradited to the U.S. eventually to answer for his alleged crimes. 
Tahilramani's audacity has inspired "Chameleon: Hollywood Con Queen," a popular podcast hosted by Josh Dean and Vanessa Grigoriadis, and is featured on HBO's "Generation Hustle" as well as other investigative true-crime documentaries. Dean believes he may be the most creative con men of all time, and he may be right. His ability to play a lawyer, assistant, and executive in one phone call is truly Oscar-worthy.