The True Details About Queen Elizabeth And Margaret Thatcher's Relationship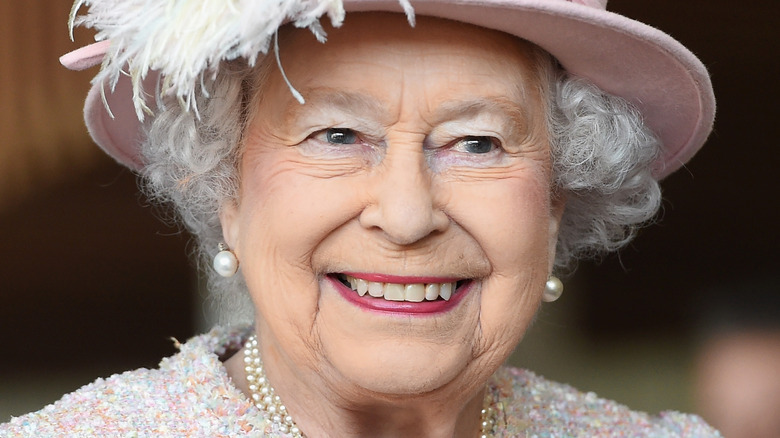 Stuart C. Wilson/Getty Images
From 1979 to 1990, Queen Elizabeth II and former prime minister Margaret Thatcher were two of the most powerful women on the planet. And while it's tradition for the queen to stay out of politics, the two eventually did have it out over policy. According to the Royal Family's official website, while the queen "remains politically neutral on all matters, she is able to 'advise and warn' her ministers — including her Prime Minister — when necessary." Basically, she's politically neutral until she isn't.
The queen meets weekly with the prime minister, and as Biography notes, it was in these private, unrecorded audiences that the antagonism sprouted. The prime minister would arrive early, and the queen never failed to leave her waiting. Meetings with the queen were disruptive to the PM's work. Thatcher biographer Charles Moore wrote that his subject was nervous around the queen and that their meetings were unproductive as a result.
Margaret Thatcher's apparent lack of a funny bone also strained their relationship. According to the Independent, she even once had to have a Monty Python joke explained to her. The queen reportedly has a very dry wit, and Thatcher just didn't get it.
Queen Elizabeth and Margaret Thatcher's relationship came to a head in 1986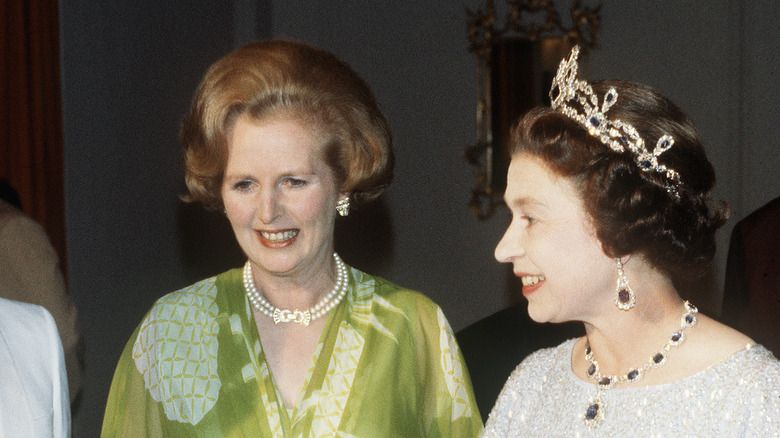 Anwar Hussein/Getty Images
While the queen is supposed to keep her hands out of England's politics, foreign policy was at the core of a dispute that made headlines in 1986. As Town and Country magazine reports, a Sunday Times headline reading "Queen dismayed by 'uncaring' Thatcher" caused quite a fuss. Thatcher had decided to not impose sanctions on apartheid South Africa, a move that Elizabeth decried as insensitive. The article also reported that Queen Elizabeth saw Thatcher as "confrontational and socially divisive."
But the two were able to find a way to continue working together, and the queen even apologized for the whole ordeal later on. According to Tatler, she awarded Thatcher the Order of Merit after the prime minister had resigned. Elizabeth even broke more royal protocol after Thatcher's death. She attended the commoner's funeral in 2013, something royals don't normally do. It was the first funeral for a prime minister the queen had gone to since that of Winston Churchill in 1965.