The Real Reason Paul Rodgers Left Queen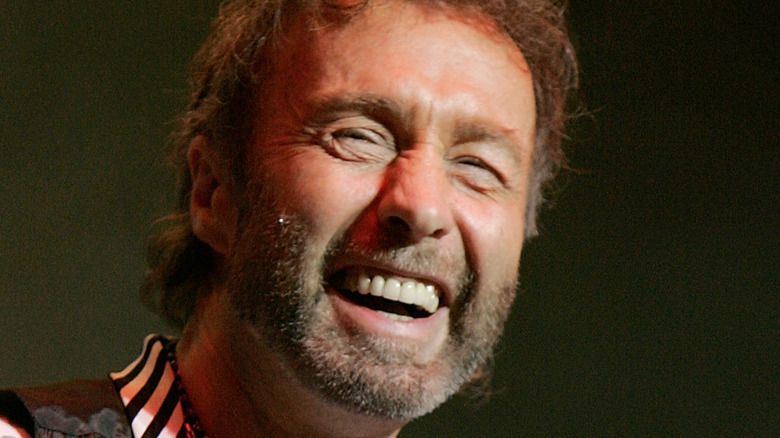 Jo Hale/Getty Images
After the passing of legendary rock singer Freddie Mercury, the remaining members of Queen spent a long time figuring what would be their next step as a band. They knew it would be impossible to fill Mercury's shoes and still call themselves Queen, so they had to be willing to try something new. Eventually, the band would find the right singer and create a new version of Queen, known as Queen + Adam Lambert. However, before Lambert, there was Paul Rodgers, another iconic singer who sang with Queen for four years when they were known as Queen + Paul Rodgers. According to Ultimate Classic Rock, Queen drummer Roger Taylor and guitarist Brian May explained what it was like working with Rogers in the documentary "The Show Must Go On: The Queen + Adam Lambert Story."
"Even though we were proud of what we had done, we didn't want to go out there and be Queen again without Freddie," May said. "And it happened almost by accident, at an awards show I played with Paul Rodgers, who's a hero of ours. I remember coming offstage and Paul's lady said, 'Oh, you guys really seem to have a great chemistry, all you need is a drummer.' And I went, 'Well, I think I know a drummer.'" They would go on to tour the world twice, record a studio album with all-original material, as well as three live albums. The band may have made great strides with Rodgers, however, according to Taylor and May, it just wasn't a good fit.
Paul Rodgers was his own man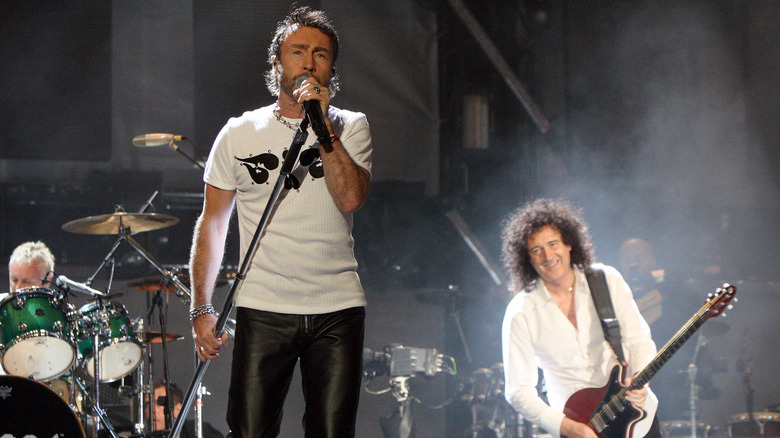 Dave Hogan/Getty Images
In "The Show Must Go On: The Queen + Adam Lambert Story," Taylor explained why their relationship with Rodgers came to an end: "He was his own man. He belonged in the blues-soul field, at which there were no better. Our stuff is a little too eclectic probably, so I think that's why that came to an end." In 2014, May and Taylor told the Toronto Sun that Lambert is just a better fit. "I would say, with all due respect to Paul, that Adam is more suited to a lot of our material and whereas we had great tours with Paul, I think Adam is more naturally at home with us," said Taylor.
Added May: "Yeah, I think the styles match more closely in a sense but we had a great time with Paul no doubt about it and it kind of stretched it to a new place and I think a thoroughly good experience. But Adam is really, like us, he has many, many colours, so we can explore some of those strange excursions that Queen likes to." In 2009, Queen would become aware of Lambert, who first auditioned with "Bohemian Rhapsody" while on American Idol. However, according to Smooth Radio, Taylor knew Lambert was the perfect replacement while watching him perform Led Zeppelin's "Whole Lotta Love." The band would eventually fly out to perform with the finalists on the show, including Lambert. Following their performance on the show, Queen would ask Lambert to perform with them at the 2011 MTV European Music Awards in Belfast, Ireland. The rest would be history.