Here's Why ABBA Split Up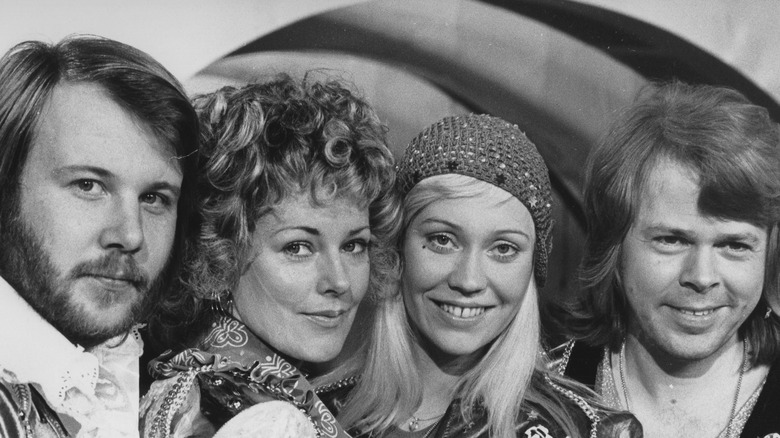 Imagno/Getty Images
From "Mamma Mia" to "Thank You for the Music," ABBA's iconic songs have been adored by generations of fans. As tends to be the case, though, the status of pop culture legend didn't come easily for Anni-Frid Lyngstad, Benny Andersson, Björn Ulvaeus, and Agnetha Fältskog.
With their pop careers before the band and the media furor afterward, the Swedish quartet didn't get a moment's peace. What caused their split, though? It seems it was a consequence of the band's very makeup.
As fans know, the band was composed of two husband and wife pairings: Fältskog and Ulvaeus tied the knot in 1971, while Andersson and Lyngstad married in 1978. At the best of times, relationships between bandmates can suffer tremendously under the strain of fame, tour schedules, and media attention, but there were two marriages at the center of ABBA. This, perhaps, was the key to the band's demise.
ABBA's split wasn't a sudden, dramatic announcement (as with many other bands), but rather a slow and steady fading out. A natural consequence, perhaps, of the exhaustion of constant attention. These humble performers from the 1974 Eurovision Song Contest can't possibly have anticipated what was ahead of them. In 2020, Fältskog reflected (via Closer Weekly), "Fans would become really hysterical ... it was frightening."
Bouncing back from heartbreak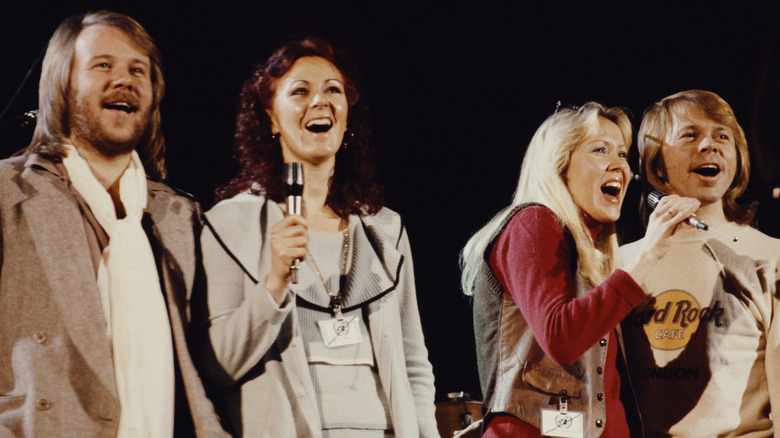 Michael Putland/Getty Images
When Fältskog and Ulvaeus had their two children (Linda was born in 1973 and Peter arrived five years later), they found it incredibly difficult to juggle family and musical responsibilities. The pair divorced in 1980, and the very next year, ABBA's other married couple followed suit.
Andersson is unsure that the divorces were the cause of the band's split. In 2017, he stated (per Express) that, at first, at least, "we still worked — we knew what we had." Fältskog, too, has stated that the heartbreak allowed her to pour more into her performances, providing an outlet. Even so, the fact remains that the band made it only two more years before calling it quits.
For Magnus Palm, writer of "Bright Lights, Dark Shadows: The Real Story of ABBA," the reason for this was clear. "They came together as two couples in love ... when you're left with four individuals, it wasn't so interesting anymore," quoted Closer Weekly. Other responsibilities such as solo endeavors also played a part, as did different opportunities the band members were later given.
Since 2016's "Mamma Mia: The Party!" where they appeared together in Stockholm, the four have begun working together on projects again, including the upcoming "ABBAtar" virtual tour. Nevertheless, there remains a lot of heartache between them.