What Serial Killer Wayne Williams' Childhood Was Really Like
Netflix's "Mindhunter" dove back into the life of serial killer Wayne Williams, who was only convicted of killing two men in Atlanta, Georgia, but whom many believe to be responsible for at least 23 murders during the period of 1979 to 1981. Like many of the show's characters, Williams was portrayed as complex and almost impenetrable. Yet the impact of his childhood was left a mystery, likely because so little is known about the killer's upbringing.
Williams spent his early years in Atlanta's Dixie Hills neighborhood, an area that later became a hunting ground for the unsuspecting children and young men of Atlanta. His parents were both teachers, per Cosmopolitan, but Williams was more interested in music and journalism. He graduated from Douglas High School and went on to run a radio station from his parent's home.
Despite his apparent intelligence, there were early signs of trouble. According to Murderpedia, Williams was known in the community to be a notorious liar and often fabricated stories that exaggerated his accomplishments.
Williams had a fixation on young children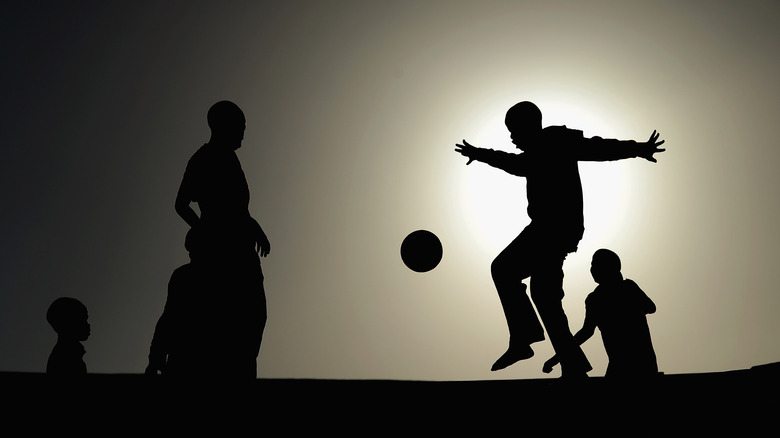 Laurence Griffiths/Getty Images
The lack of information about William's childhood is somewhat eerie given his fixation on young boys and men. Per A&E, he has been linked to the deaths of as many as 29 young children and young adults but the link has not been proven. As explored in "Mindhunter," Williams might have used his work as a talent scout and photographer to comfortably approach young boys and gain their trust through the sometimes intimate process, per The A.V. Club.
Still, crime experts continue to debate whether Williams is behind the "Atlanta Child Murders" due to a lack of DNA evidence — law enforcement officials only obtained fiber evidence — and Cosmopolitan noted that the convicted killer continues to maintain his innocence. "My life has been an example of going from promise to the pits," he said during a 1994 parole hearing. "Now, I only ask for the chance to do my part in restoring the confidence so many once had in me."