The Real Reason These Cast Members Left LA Ink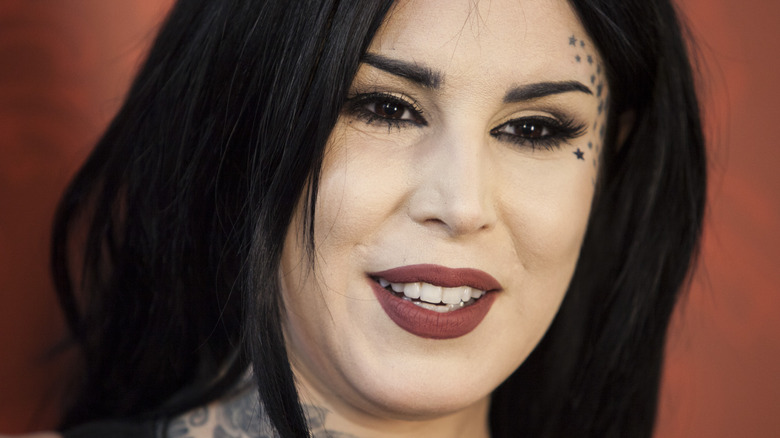 Rosdiana Ciaravolo/Getty Images
What's reality TV without a little bit of drama? Or even a lot of drama? Nearly every network today has had a reality TV show following a variety of subjects. It could be a show about a famous celebrity, a bunch of strangers living in a house, competitive prizes, niche hobbies or adventures, and even something like tattoos. And no network has got it like TLC, which is home to a lot of interesting and peculiar shows. 
In 2007, the network launched a theme for a new show called "LA Ink." The premise of the series was to follow tattoo artist and model Kat Von D and the day-to-day in her tattoo shop, High Voltage Tattoo. The show had a total of seven seasons. Even though the show started out with several cast members, the cast list would see a constant shift as shop employees would quit or be fired left and right. It was so common, it became expected for the show. So why did some of these cast members leave "LA Ink"?
Amber 'Pixie' Acia's departure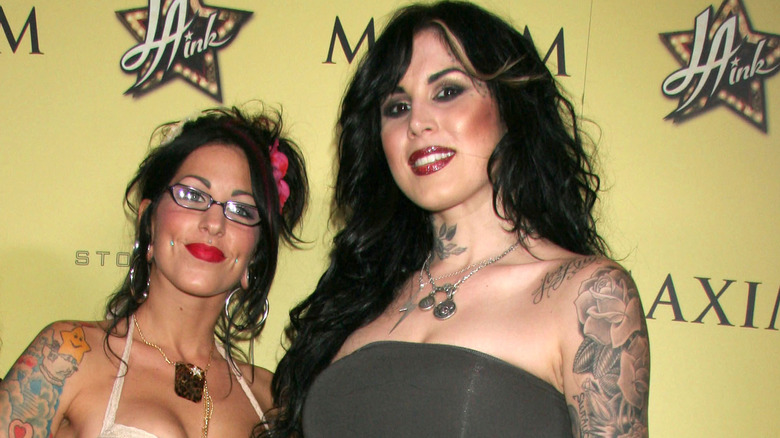 Shutterstock
One of the first departures of the show came as a huge shock. Not only was Amber Acia (pictured above with Von D), also known as Pixie, one of the original cast members of the debut show, she was also close buddies with show lead and shop owner: Kat Von D. She was hired by Von D to be the manager of the parlor. They were extremely close friends, so much that on the show, Von D seeks cosmetic surgery advice from Acia about breast augmentation. And Von D would even get her BFF's face tattooed on her body to show her undying love for Acia, per ScreenRant. 
But what would happen between the two pals? In the first season, other cast members (particularly the tattoo artists) began having issues with Acia's management. It all came to a boiling point when Von D decided to approach Acia about the issues several employees started to raise about her workplace abilities. And it ended with a fight and Acia no longer being part of the show nor an employee of the shop.
Two more LA Ink managers down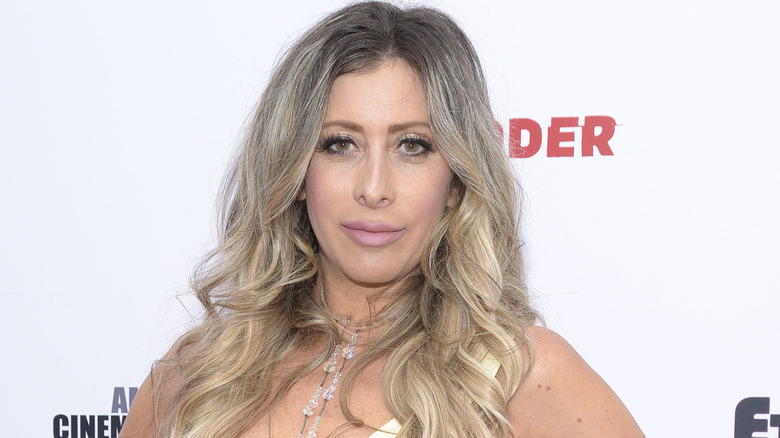 Michael Tullberg/Getty Images
Unfortunately for Kat, perhaps the role as the tattoo shop's manager was probably a cursed job. Because replacements and new hires for that job would change and never last. Almost every season, there was different management.
After Pixie was sacked, Naheed Simjee joined the cast and became the new manager of High Voltage tattoo. Unlike Acia, though, Naheed didn't bring the same drama and energy to the shop (and show). Perhaps that's why in the third season, she was no longer there and replaced with a more reality TV seasoned cast member by way of Aubry Fisher (pictured). Fisher previously appeared on the VH1 dating show, "Rock of Love with Bret Michaels," and participated in a lot of "good for TV antics." And those antics didn't stop when she became new management and critics weren't fans, via The Daily News. Her presence caused a lot of tension among cast members, and she had an ongoing feud with one of the shop's tattoo artists named Corey.
LA Ink tattoo artists get the boot, too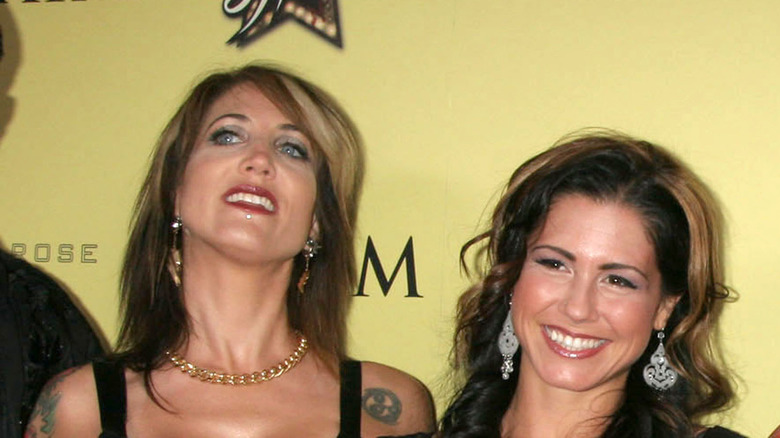 Shutterstock
Midway into the season, Kat Von D fired Fisher after confronting her about her behavior in the shop (posted on YouTube). But it wasn't just managers getting shown the door on "LA Ink." With all the drama that transpired on the show, the tattoo artists weren't exactly excluded from it, either. In fact, it was tattoo artist Kim Saigh who complained about Acia's management, which evidently led to her firing.
Saigh was an original artist when the show premiered, but she, too, would be out. When Season 3 came around, she was gone. And she didn't go alone. Another artist named Hannah Aitchison was also no longer part of the cast, and the show's third season went on without them (pictured) as they were replaced.
They were not fired by Von D though, which leaves the assumption that their departure was behind the scenes and likely by the network.
Veteran friend and cast member also departs LA Ink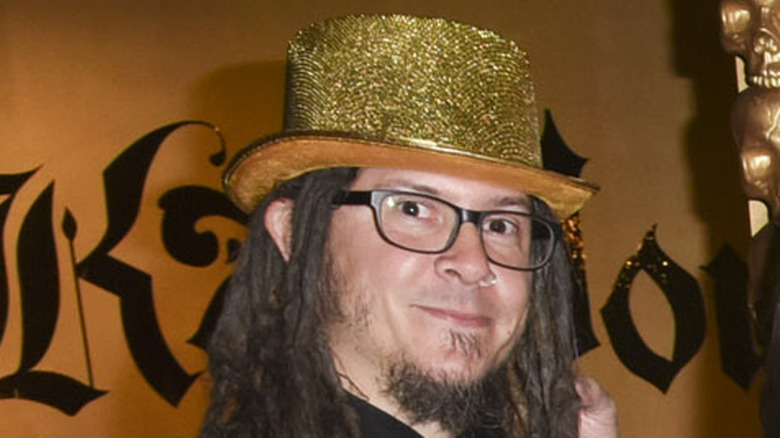 When the "LA Ink" premiered, Corey Miller was there from the start. He was Kat Von D's friend and mentor. But by Season 4, he and Von D were the only original cast members at the shop. But unlike Von D, Miller was not the owner of the shop. As mentioned earlier, in Season 3, Miller clashed with former manager Aubry Fisher. But even after she was let go, things didn't exactly get better for Corey. He would also clash with Von D, and by the end of Season 3, his future with High Voltage was on the line. At the Season 4 premiere, the issues spiraled into Miller quitting and leaving the shop, per Entertainment Weekly. Apparently it was a decision he starts to regret, and the rest of the season follows Miller's journey to getting rehired.
In an interview with RiverFront Times before he left, he said doing the show is a worthwhile experience, and he'll be satisfied to have been a part of it. "TV is going to end, this s*** is going to end eventually. I took the ride. The circus was in town and you do [sic] that."
Another short-stay manager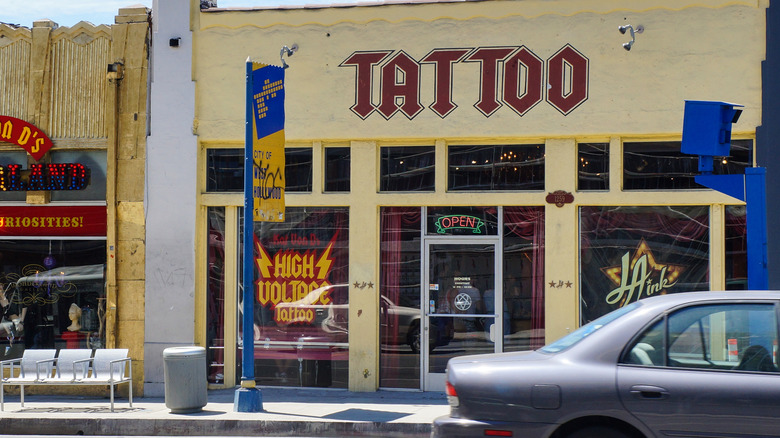 Shutterstock
No job title saw as many changes on the show as much as the High Voltage manager position. When Aubry Fisher was dismissed, she would have two more successors. Elizabeth Friedman ended up replacing her, but she did not last on the show, of course. In the beginning, her work ethic impressed Kat Von D, but Friedman had issues blending in with the employees that she was managing (and overall, the cast of "LA Ink"). 
At the same time, Adrienne Ironside was also a shop manager. She and Friedman often battled it out for control on the series, which led to several meetings with Von D, according to an episode list on IMDb. When Friedman got caught up in a lie, Kat decides to fire her. Then Ironside takes on the role as sole manager of High Voltage. Luckily for her, she remained in that role until the show ended.