What Happened To Chris Karloff After Kasabian?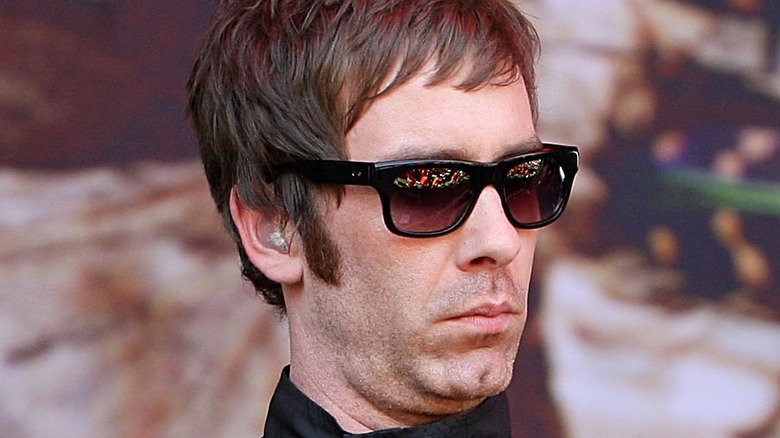 Will Russell/Getty Images
English rockers Kasabian first rose to prominence in the early 2000s. Hit singles such as "Processed Beats" and "Club Foot" defined their creative and ultra-catchy sound, and their self-titled debut, "Kasabian," had all the hallmarks of a band on the verge of brilliance. They just needed time to hone their craft.
Sadly for one member of the original line-up, that time just wasn't forthcoming. For many fans, "Empire" marked the pinnacle of Kasabian's success. Second albums are notoriously difficult, but Kasabian's 2006 release was a confident and influential one. Chris Karloff wasn't there for that chapter of the band's history, though.
According to Radio X, it was guitarist Karloff who gave the band its name. He also seems to have had an important songwriting role. Pivotal as he was to the troupe's early years, though, he left prior to the success of "Empire." On July 17, 2006, Kasabian's official website issued a statement explaining that Karloff and his bandmates "experienced certain creative and artistic differences during the writing and recording of their second album." Following "irreconcilable and diverging approaches," he was formally asked to leave. Here's what he's done in the years since.
Chris Karloff takes a different musical journey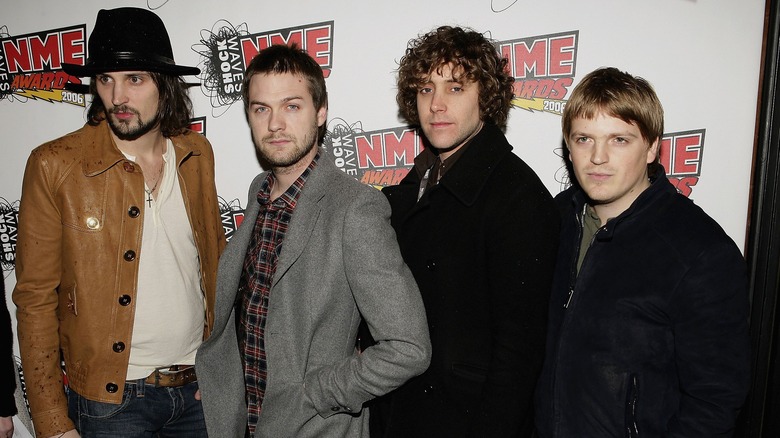 Dave Hogan/Getty Images
The band's official website concluded by stating that "Karloff will pursue a musical career elsewhere." As it turned out, he did exactly that. His next move was to create a project dubbed Black Onassis. As Soundsphere Magazine reports, the band was a collaboration between Karloff and Nick Forde. It also featured guest talents such as Ben Gautry (of Type Two Error) and Liela Moss of The Duke Spirit fame.
Black Onassis' own debut, "Desensitized," was released in September, 2013. It, too, was inventive and brash, an intriguing blend of rock and electronica stylings that Aesthetica Magazine likened to Kraftwerk's output.
Things have been very quiet for Karloff and Black Onassis since, a band that just didn't take off the way Kasabian did. Nevertheless, the guitarist is still delighted to have worked with both bands. As he told Soundsphere Magazine the year "Desensitized" was released, Black Onassis, with the rise of social media and such, gave him a chance to be creative and interact with fans through means that weren't available during his Kasabian years.
Though the circumstances of his departure are still somewhat unknown, he seems to bear no ill will toward his former bandmates, going on to explain, "I'm really proud of my time with Kasabian. We were a bunch of normal kids from Leicester that created something really special."