The Surprising Thing One Of The Last Wild West Marshals Did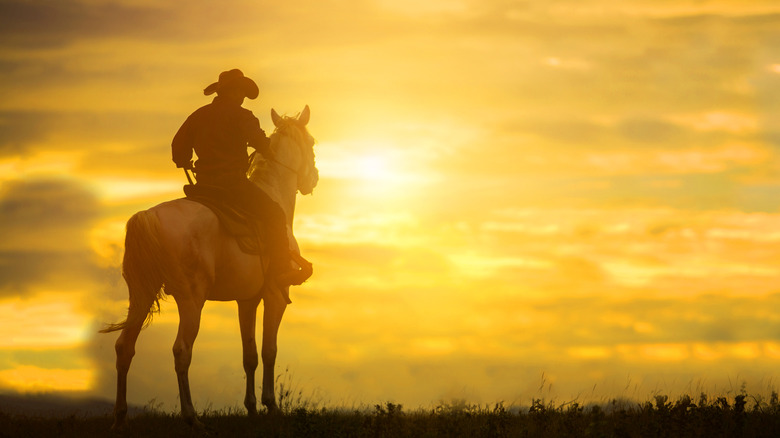 Shutterstock
The rugged United States marshals of the Wild West patrolled wide expanses of territory, seeking to enforce the law. It was a tall order, and those who took the job had to be tough, courageous, and often were less than morally squeaky-clean themselves.
Jack Abernathy was one of the last US Marshals appointed, and he certainly left a fitting legacy for this perilous period to go out on. He may not be as iconic a figure as perhaps the Earps, but there are some fascinating tales of his life. In fact, he's remembered as something of a fearless wolf-hunter.
Abernathy, America Comes Alive reports, was made a Deputy US Marshal, and later appointed U.S. Marshal for the Oklahoma Territory by President Theodore Roosevelt. He continued in this capacity after Roosevelt left office, enjoying great success and reportedly having almost 800 outlaws incarcerated on his watch. He resigned his position after falling out of favor with Washington, before taking a brief stint with the Secret Service in New York City.
'Catch 'Em Alive Jack' had a shocking talent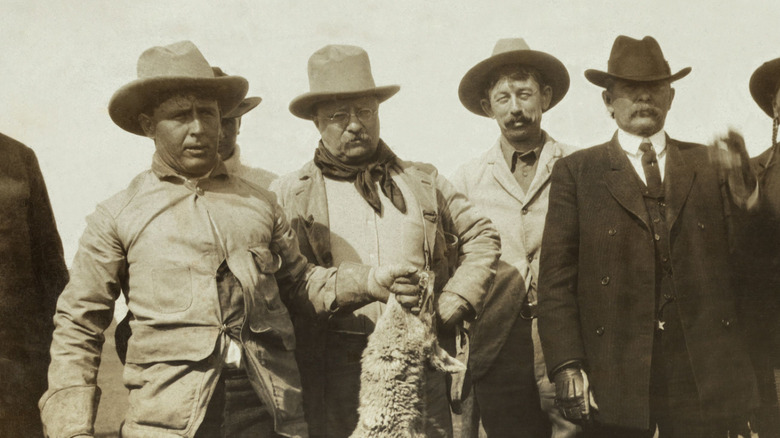 Shutterstock
How did Abernathy impress Roosevelt? The Texan had a remarkable technique for capturing live wolves with his bare hands, which he developed at the age of just 15. He'd been an experienced rancher and cowboy from the age of 9. The story is told that while hunting, a wolf was preparing to attack one of his greyhounds. He aimed a punch at the wolf and found that his fist, which had become lodged in the animal's throat, prevented it from biting, and he was able to subdue it. Roosevelt, himself a devoted hunter, learned of Abernathy's talents and arranged to accompany him on a hunt, where Abernathy demonstrated his technique in person.
Per The Tillman County Chronicles, the fateful wolf hunt took place in April 1905. Within a month, Abernathy was asked to become a US Marshal, the only one in Comanche County then. "Catch 'Em Alive Jack," as he came to be known, held the post for four years, according to Legends of America. Later, he was the final US Marshal in Oklahoma — the youngest ever to hold that post. He resigned in 1910, says The New York Times.
His wolf-catching skills would earn him $50 dollars apiece from ranchers desperate to protect their cattle. Wolves were considered a nuisance and a popular target, but Jack earned his name, reportedly by never killing a single one. He's said to have caught around a thousand, and would sell them to zoos, travelling shows (he also had his own) and breeders.