The Tragic Death Of Oscar Wilde's Sister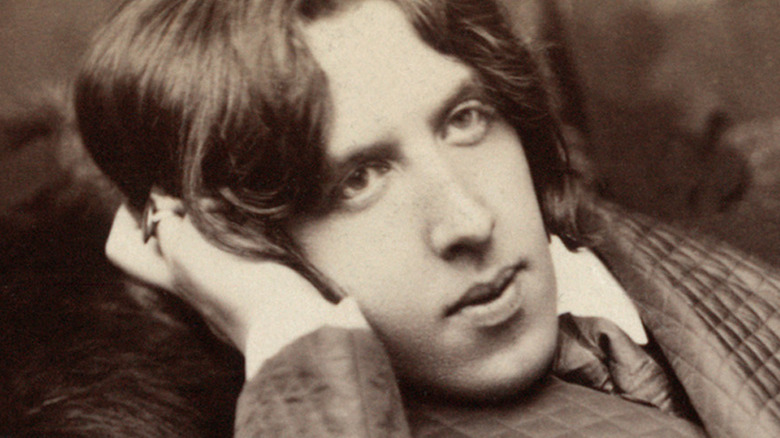 Heritage Images/Getty Images
Skilled wordsmith and literary icon Oscar Wilde became famous for his 1891 novel, "The Picture of Dorian Gray," and the 1895 play, "The Importance of Being Earnest." A flamboyant character, his wit and outrageous lifestyle appalled and entertained others. Still, he insisted that "you can never be overdressed or overeducated." 
Despite his apparent lightheartedness, Wilde faced much hardship in his life, from failed love affairs to being jailed for gross indecency, or having a homosexual relationship — something illegal in England at the time. He suffered several sudden losses, including the death of his wife from a botched operation at 39, two years before Wilde died himself on November 30, 1900, bereft and poor.
His first experience with grief, though, happened in 1867 at the age of 12 when his sister, Isola, perished from a sudden effusion on the brain, as she recovered from an illness, which may have been meningitis, according to the Women's Museum of Ireland. Wilde had a close relationship with his 10-year-old sister before her death and often visited her gravesite in St. John's Graveyard in Edgeworthstown afterward.
A loss becomes a muse
Isola's effect on her brother never diminished. Oscar Wilde carried an envelope with a lock of her hair all his life, and seven years after she died he wrote a poem, "Requiescat," to commemorate her, according to Through the Eye of a Pegasus. 
After a notebook kept by Wilde surfaced in 2014, speculation even suggested that the author felt responsible for his sister's death. The 142-page journal contained bits of poetry from about 1874-1881, including alternate verses to Wilde's poetic tribute to his sibling. Angela Kingston, a Wilde scholar, wrote in the Irish Times that the words indicate a guilt and destitution over his loss and offer insight about the importance of Isola in Wilde's life to the point that his sister provided inspiration, almost like a muse.
Isola's gravestone eventually disappeared, and no one knows where Wilde's sister is actually buried today, says Find a Grave. Still, you can celebrate her life by visiting St. John's Churchyard in Edgeworthstown where, in 2013, the town erected a replacement headstone with the first stanza from "Requiescat" etched into it.